DIY Popsicle Stick Sledge
When I get creative with my kids, we tend to do a lot of crafting with popsicle sticks. They get a black out of working with something other than just construction paper and I like it because they're affordable and the projects are usually simple enough for them to do on their own, making them feel independent. Recently, however, I realized how much I actually enjoy crafting with popsicle sticks myself too, so I decided to make something a little less kid-like and a little more geared towards what I like to make. That's how I found myself crafting this adorable popsicle stick sledge ornament that I just can't help sharing!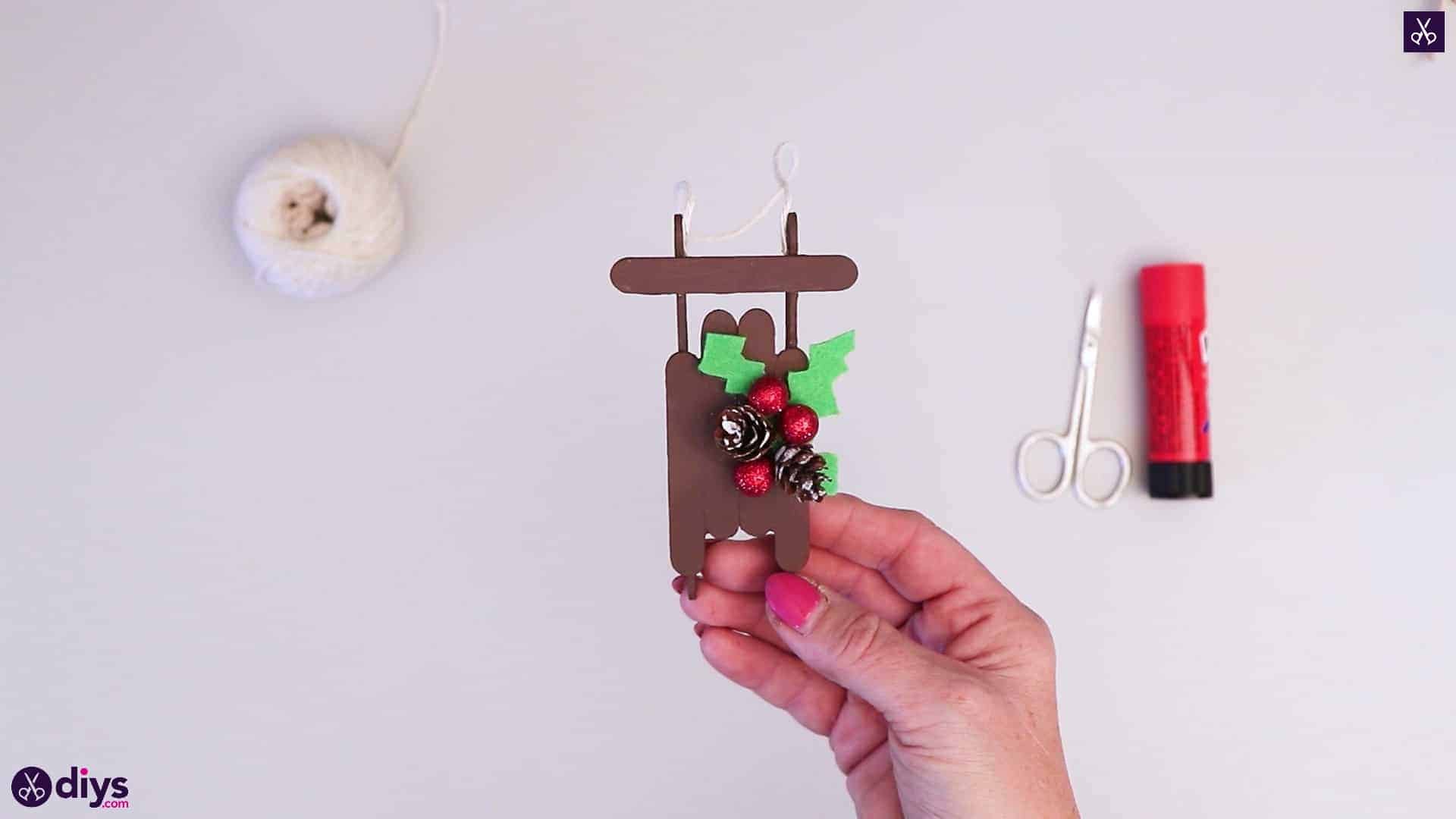 Check out these step by step instructions complete with photos! If you'd rather follow along with a video tutorial instead of written words, scroll to the bottom of this post to find just what you're looking for.
For this project, you'll need:
Popsicle sticks (two regular length and five short or miniature)
Small faux crafting pinecones
Red pearled beads
White yarn
Green paper
Brown paint
A paintbrush
Curved nail scissors
A glue stick
Step 1:
Gather your materials!

Step 2:
Apply glue all along the side edge of one of your shorter popsicle sticks. Stick it to the side edge of another short stick, lining up their top and bottom ends so the two sit evenly.
Step 3:
Apply glue to the side edge of a third shorter popsicle stick and stick it to the left side of your first stick, but this time move it down a centimetre or so. This will make the first stick protrude a little past this one's top end, and this stick's bottom end protrude slightly past that of the first. Repeat this whole process with a fourth stick on the other side, keeping the top end of your fourth stick level with the third one you just stuck down.