35 DIY Dog Toys to Keep Your Pup Entertained
We all love our dogs and are always looking for ways to make their lives happier, much like they make ours lives so much better. So, let's find a few creative ways to bring them joy with some DIY dog toys!
Dog toys are fairly easy to make, although it will depend on the project you choose. Certainly, your pup will be happy with whatever you give them.
Before you start making a toy for your doggy, you should really take into consideration whether or not the project you're going for has any life expectancy. You know your dog! Will they break it apart in minutes, or will the thing you're crafting survive for at least a week or two?Taking all things into consideration, pick the right project (or projects) for you and start your DIY dog toy!
DIY Dog Toys to Make
Let's dive right in and check out 35 cool dog toys you can make yourself!
1. Feeder Toy
If you want, you can mix the fun with the useful and create an interactive toy that will also feed your dog. These are ideal if your dog usually scarfs down everything you put in his or her bowl. Just pick up a PVC pipe and some caps, and get to work on building a toy they'll love and will keep them occupied for a while. Ever your cat can play with one of these! Check out the tutorial from Dog Tipper.
2. Soft Chew Toy
If your pupper would rather have a chew toy, we have you covered. This tutorial from Real Housewives of MN can help you craft a really cute toy that is also going to resist for a few days without the stuffing coming out. You'll just need some really resistant material and a bit of ingenuity.
3.Water Bottle in a T-Shirt
If you're hoping to entertain your dog for a while, you can put an old T-shirt to good use. How, you ask? Well, you wrap a plastic bottle in it, of course. The plastic bottle will make all the sounds that keep dogs entertained, while the T-shirt will somewhat protect it for a while so it lasts longer. Get the tutorial from Ammo The Dachshund!
4. Tennis Ball Braid
The next project on the list is a really cute set of toys made with old tennis balls and fabric braids. More often than not, tennis balls stop bouncing like they used to, and they may even get a cut or two from your pup's teeth, so it's time to repurpose them. By using some fabric strips, you can braid them and pass them all through the middle of a tennis ball. Get the tutorial from Simply Shellie.
5. Braided T-Shirt
Since we already discussed braided fabric strips, well, a good tug toy can also be made out of an old T-Shirt. So, go dig through your dresser and find that T-shirt you last wore two summers ago, cut it up, and braid it up. Your dog will certainly be happy to have a new toy and you'll avoid spending $10 on a new tug toy they'll destroy in a week. The folks at Bark Post have the tutorial on how to make one of these.
6. Octopus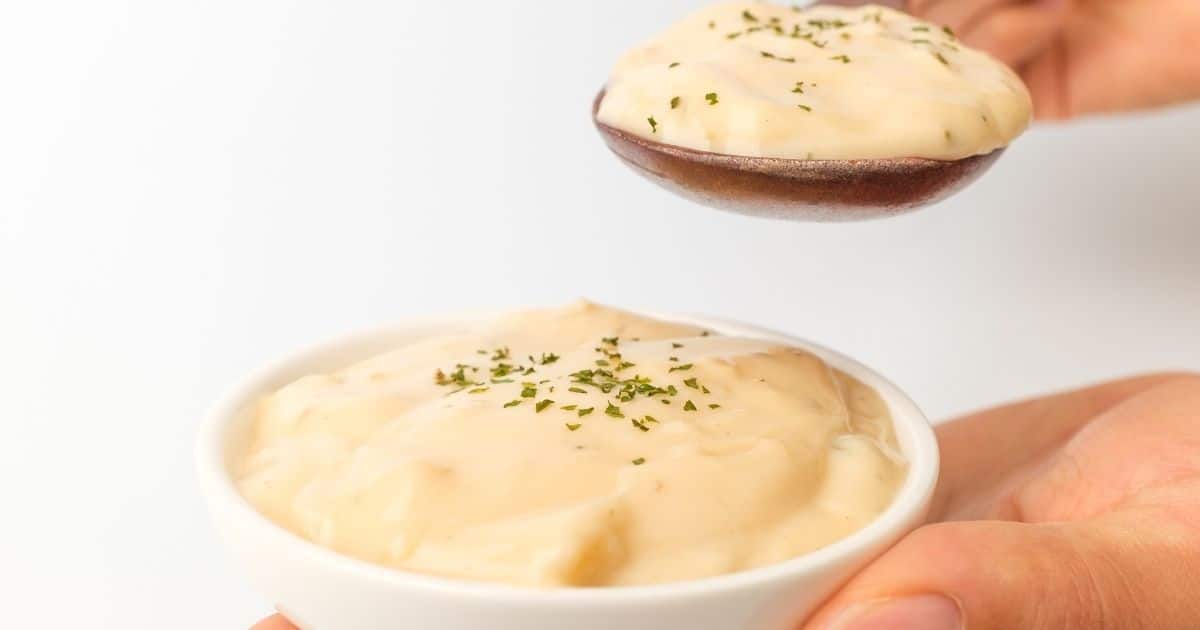 If you want to build a fun octopus for your dog, you only need an old ball and an old shirt, or any other fabric that has any type of durability to it. You'll get a full tutorial from Ammo the Dachshund's blog.
7. Rope and Sweet Potato Chew Toy
If your dog has a tendency to rip up their toys, maybe make them one that also has a treat included? We found this fun idea that involves some rope and sweet potatoes. They can pull on the tug toy and chew up the sweet potato while they're at it. Get the tutorial from Instructables.
8. Puzzle Treat
If you want to keep your dog super entertained, then you need a muffin tin. Yes, a muffin tin – preferably one you haven't used in the past five years but for some reason still haven't thrown away. You'll also need tennis balls and treats. Place treats in the pan and the tennis balls on top so once your pup managed to take one of the balls out, they'll have a yummy treat to reward them. Get the instructions from Dog Eared.
9. Spider Rope
Rope toys are fun for dogs and owners too, so, why not make your own? All you need is to have some climbing rope on hand. Cut it up in 5 pieces and build up this spider so you have more ends to pull on. Get the tutorial from Instructables as they make it super easy to create.
10. Prey Stick
You know how cats love these little "fishing poles" where they run around after whatever you hanged on a rope attached to a stick? Well, dogs love them just as much. This tutorial from April Rodriguez on YouTube helps you create one of these prey sticks in no time so you'll entertain your pup.
11. Knotted Toys
Rope toys are usually super sturdy and will survive any size dog. The only thing you'll need to do is to change the diameter of the rope since smaller pups won't be able to chew up bigger toys as easily. You can get the tutorial on how to make one of these (or more) from Instructables.
12. Tennis Ball With Treats
How about some tennis balls with treats? All you need to make these are some tennis balls that are not exactly in their prime, and scissors or a sharp knife. You can get the whole tutorial from Romp Rescue.
13. Indestructible Ring
Ring toys are always fun to use with your pup, so why not make one yourself? All you need is some rope and a bit of time on your hands to learn how to knot all of it together. Instructables have a detailed guide that includes video, which you'll frankly need.
14. Denim No Sew Toys
We all know that Denim is quite the resistant fabric, so if you have some old pants you're no longer wearing, you can definitely turn them into a toy for your dog. It's going to be a fun project and we're sure they'll love it. Get the instructions from Sew Historically.
15. Pull Toy
If you want to make an interactive pull toy, you have the instructions ready on Club Dogue. Stuff a treat in some old socks and push it in a toy they'll have to pull the sock from. It's genius and will keep your dog entertained.
16. Fox Tail
Fox tail-type toys are not that hard to make if you have a bit of sturdy fabric and some tennis balls. Your dog will certainly be quite entertained, and you'll have spent pretty much nothing for the toy itself. Check out the steps you need to follow from Instructables.
17. Denim Knots
Some of the easiest toys to make are simple knots. Yes, knots. Your dog will have something to chew on, while you'll have a spot or two you can pull on if you want to throw it for them. Just get some old jeans, cut the material and tie it in a knot. If they manage to pull it apart, just tie it up again. Easy.
18. Treat Popsicles
Ok, these aren't necessarily toys, but your pup will certainly have some fun with them. By using some of their favorite treats and an ice tray, you can freeze them a popsicle-style treat.
19. Rope Bone
Is your dog destroying every toy they ever use? Well, we have a tutorial for you for a woven rope bone that is indestructible. We hope it will survive your pup, but it seems that even the largest doggies played nice with this.
20. Treat Mat
If you make a treat mat for your pup, they'll be entertained every time you feed them. These are also beneficial for fast easters as they'll spend more time chowing down the food. There's an easy tutorial from Dogs Home available, so check it out.
21. Frozen Chew Toy
Summers can be difficult for pups, and even they enjoy cold things. So, we have an easy-to-make and cold toy idea for your dog – a frozen sock. Yes, yes, a sock. We know you have a bunch you're not throwing away for some reason, and those would be perfect to get rolled up and put into the freezer. Get the details from Instructables.
22. Slingshot Ball
How about you make a cute slingshot ball for your pupper? You need a rubber ball, a coathanger, and some surgical tube and you're good to go. Let's make one of these things to keep the doggies entertained!
23. T-Shirt Frisbee
All those T-shirts you never wear can get cut up in strips and braided into a cute-looking frisbee. You'll need some time to make all of this, but it's genius and we just love how beautiful it is. The tutorial is actually for a rug, but if you make it smaller, it will be perfect for a dog toy.
24. Cereal Box with Treats
Do you have an empty box of cereals? Well, that's ideal then. Place some of your pup's favorite treats inside it, and let them have some fun as they try to pull out the pieces through the hole. Expect a mess, though.
25. Fishing Pole
If you tie up your pup's favorite toy from an elastic band, and then push that band through a pipe, you'll have yourself a fishing pole for the cutest dogs around – those in your home. It's super easy to make, so get started!
26. No Sew Dog Toy
We have another idea – a tug toy that will require exactly zero sewing skills. However, the braiding process is a bit more complicated than what we've seen so far, but it's really not that difficult once you get the hang of it. Get the tutorial from CreateLaughGrow.
27. Treat Puzzle
We have a treat puzzle on our hands! It's a cute thing that doesn't require that much work on your part, but will certainly keep your dog entertained. Get the tutorial from 3 Lost Dogs.
28. Fleece Loop
The folks at Dalmatian DIY also have a cool DIY square knot fleece loop dog tug toy you can make if you have some extra fleece at home. They're easy to make and there are quite a few shapes you can go for. Check it out here.
29. Squeaky Dog Toy
If you're looking into a squeaky dog toy, then we have the solution for you – and it won't even require you to sew anything. This YouTube tutorial will help you through every step and you'll end up with a toy that makes a lot of noise.
30. Knotted Towel
Any toy will make your dog happy and you know how they can find joy in even gnawing on your shoes. So, why not use an old towel to make them a toy? You only need to make a knot and you've got yourself a happy pup on your hands. Get the details from Retrobellish.
31. Tilt Board
Your dog needs to keep in shape as much as you do, so let's make a tilt board for them. You only need a few things to make this work and we're sure your pup will have some fun with it as they improve their core strength. There's a full tutorial on how to make this from Fitness with Fido.
32. Rope Ball
Making a rope ball may seem very difficult to do, but it's really not that hard. You do need the instructions and to follow them to a tee, but we're sure you'll manage just fine, especially as the folks at Hands Occupied go into extreme detail to help you out.
33. Tennis Ball Tug
The folks at Vet Street are showing us that it really doesn't require a lot of money to keep your pup happy and that you can easily make them a tennis ball tug toy. Follow the instructions here.
34. Bottle Spinner
The whole idea behind this toy is to fill the bottles with treats for your pup. Once they learn how to tilt the bottles, they'll get to eat something yummy. You can keep them entertained and fed! Check out this clip from Eveline Poot and make your own!
35. Ball Pit
What dog does not like playing with balls in a pit? We know just how fun this can be, so why not make your pup such a pit yourself? You can simply use furniture as the limits of the pit and a big blanket or rug to hold the balls in. Put in the balls and watch your dog go nuts. Get the instructions from Life As Mama.
Final Thoughts
Keeping your dog happy doesn't require a lot of money, but it does require some attention on your part. Put in the work and your pup will be happy and so will you. Let us know which of these projects you liked best by leaving a comment below and share pics of your creations over social media!