13 DIY Backyard Light Ideas To Prep For Spring Nights
Once it starts heating up outside, you'll want to spread your wings a little and grab some fresh air. While you wait for the temps to rise, why not start daydreaming about how to style your patios and porches so they're ready when the weather is? Start off with lighting, which is create a foundational and friendly atmosphere for you and your friends to enjoy. Here are 13 DIY backyard light ideas to prep for your spring nights outside.
1. Hamburger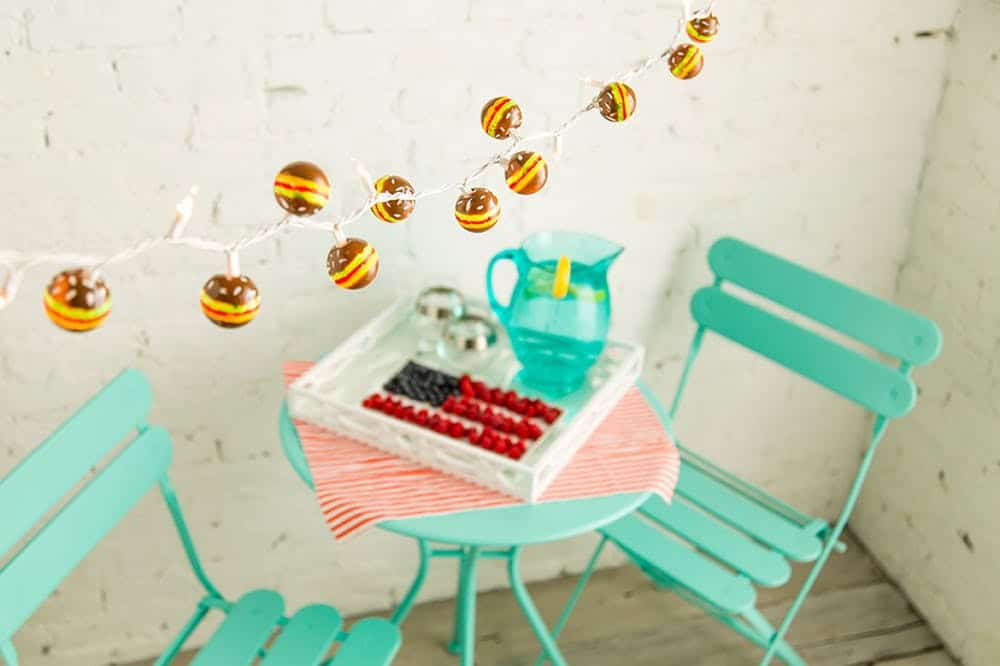 Brit + Co starts us off with these wildly funny and festive hamburger lights! All you need is a set of ping pong balls to get yourself started – and a bit of paint to add your toppings of course. Check out the details after the jump.
2. Paper Ranunculus
Add a bit of floral spirits to the outdoor entertaining area. Brit + Co has these lined up for us to learn from as well. Wrap them around the columns, hang them around the windows, drape them over the rocking chairs … there are so many ways to utilize these fun bits.
3. Cheese Cloth
Yes, you can turn cheese cloth into some wonderful string lights. Just visit Buzzfeed and learn how to make a rainbow design full of festivity and life. They're wonderful for adding some extra pizzazz to an area that needs some youthful appeal – especially when a lot of entertaining will be taking place.
4. Cotton Candy
If you run on over to Buzzfeed you'll find another foodie-inspired strig light design. This time you can make your cotton candy glow and hang them on the fences. Perfect for brithday parties, showers, and the like – even an afternoon tea party.
5. Blow Box