25 Ways To Decorate With Botanical Prints
Botanical prints have become more and more popular of late, appearing on everything from wall coverings to textiles to dishware. So today we're sharing lots of different ways to incorporate the style into your home. Keep reading to check out 25 of our favorite ways to turn your home into a botanical paradise.
1. Botanical Wallpaper
Let's start with a bold example of the botanical print trend which has been so popular these days. This patterned wallpaper covers the walls of a light-filled bathroom, creating a beautiful tropical vibe that transports you right to the islands. Head over to Design Love Fest to check it out.
2. Botanical Wall Art
If you are in the market for some wall art, you might consider hanging a series of botanical art prints on your wall. The lovely flowers and greenery will add some life to your space even in the dead of winter. Make your way over to Design*Sponge to check it out.
3. Botanical Textiles
Textiles are another great way to incorporate botanical prints into your decor. This colorful tablecloth adds some floral accents to the classic greens and lends a bold pop to the outdoor patio. Head on over to Red Online to find out more ways to add a tropical feel to your home.
4. Banana Leaf Pillows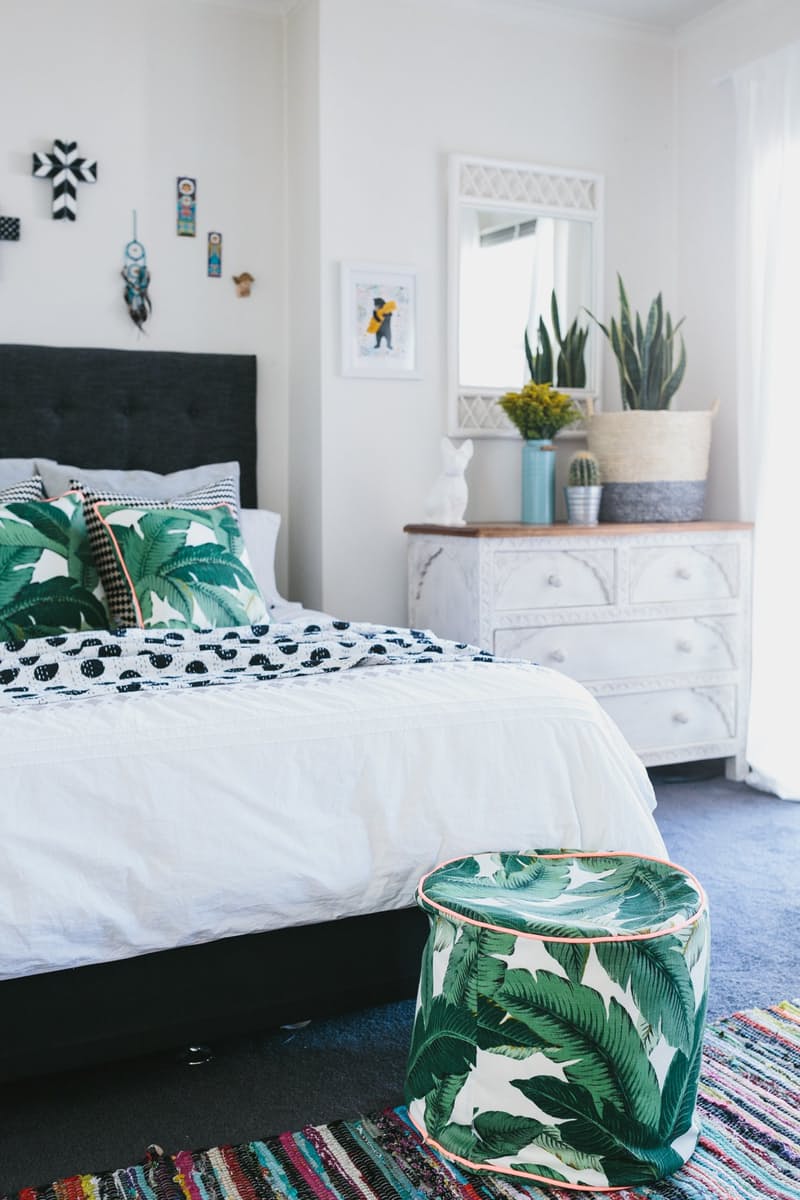 To add a botanical feel to your bedroom, you might try adding a few throw pillows with a banana leaf motif as shown in the space above. Toss in an ottoman in the same pattern for some extra pizzazz. Head on over to Apartment Therapy to check it out.
5. Framed Leaves