Contemporary DIY Coffee Tables
When it comes to contemporary looking or conceptual furniture, we feel like we just can't get enough. Our home is adorned in all kinds of modern looking, nearly-minimalist, and contemporarily styled pieces but our favourites are always the ones that we made ourselves. Lately, we've been keeping our eyed peeled for great, contemporary looking coffee tables, but we simply kind find what we're picturing in stores, so we've opted to make it ourselves!
1. Scandinavian style inspired coffee table
As of late, Scandinavian furnishing and home decor styles (which inherently exude a sense of contemporary lines and colouring) have been trending hard in the world of interiors. Needless to say, we're thrilled! We were also very intrigued indeed to come across this lovely Scandinavian styled DIY coffee table bearing unique shapes and painting styles all outlined in detail on Small Fry Creations.
2. DIY square industrial coffee table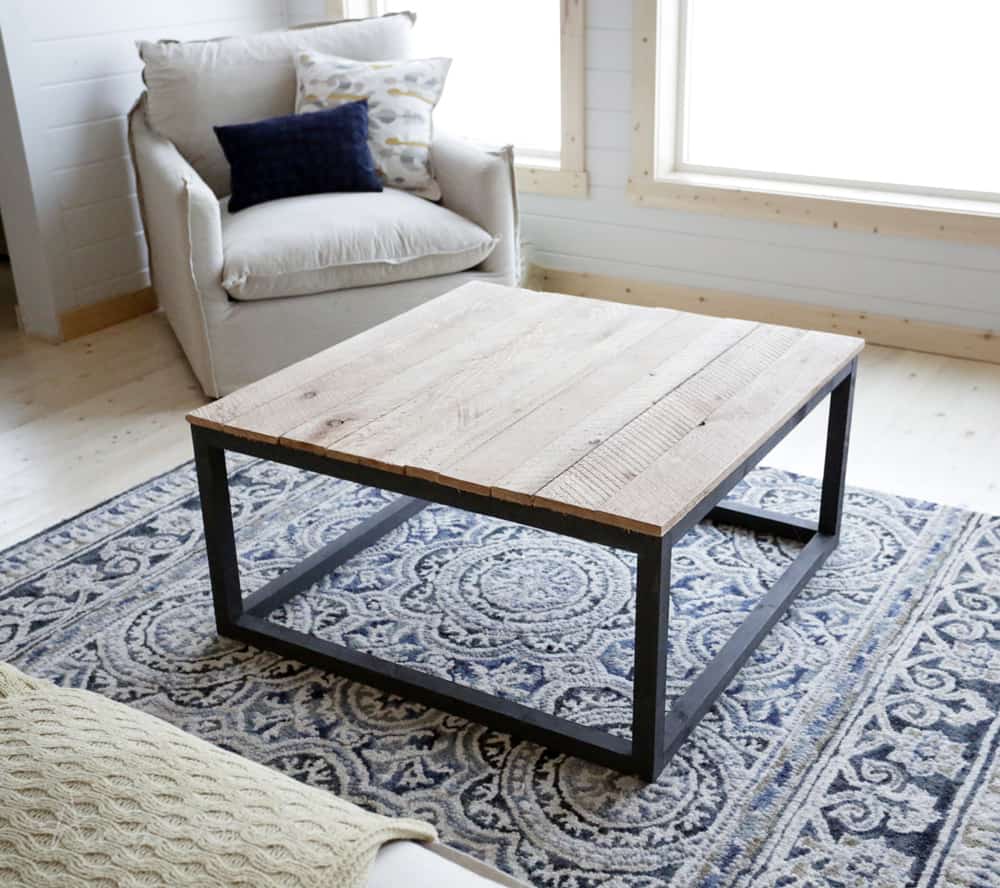 Maybe you're actually looking for something a little simpler and low maintenance looking, or perhaps you've just always preferred the kind of nearly dated contemporary style that borders on the cusp of being industrial chic? In either case, we have a strong feeling you might get along very well indeed with something like this lovely square industrial coffee table outlined in detail on Ana White.
3. Modern stained wood coffee table
Have we really caught your attention with the idea of making a wooden coffee table that has a contemporary shape and style to it, but you're just not convinced that you want quite as much metal involved as the idea above features, if any? In that case, perhaps you'd prefer to try your hand at something like this homemade, light stained modern wooden table featured with full instructions on Create, Celebrate!
4. Midcentury style modern coffee table
Rather than choosing to make a contemporary looking piece with a slightly vintage influence that aligns with industrial chic, would you rather go with something a little more homey and typical of the residential area you actually live in? Then we have a feeling you might get along a little better with something like this mid-century style modern coffee table from HGTV that looks like it might have come straight out of a home in the 1950s.
5. Midcentury "spider" table