Get Clear Skin Overnight With These 25 Different Beauty Tips and Secrets!
Wake up feeling brighter, cleared and more refreshed by diving into some of these at-home treatments. Get clear skin overnight with these 25 different beauty tips & secrets we've scoured and tried out ourselves. Pick one that suits what you need and let us know how it worked for you!
1. Just Wash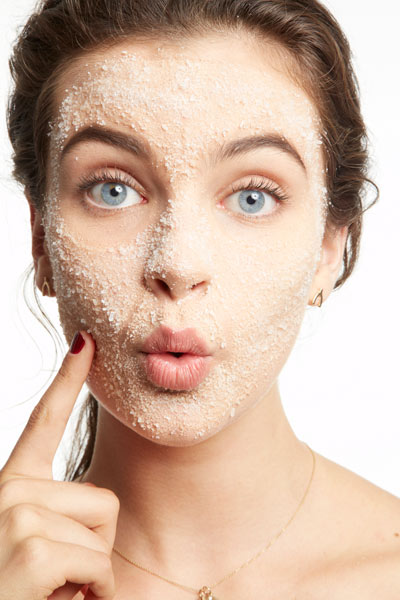 According to Seventeen, all you need to do is wash your face! It's such a simple task that so many of us forget, a quick wash can help your skin become healthier and clearer overnight, every night.
2. Clay Cacao Face Mask
Here's a great recipe for a face mask that makes a difference after just the first time using it! Grab the ingredients after the jump! (via)
3. Lemon & Almond Oil Astringent
Free People teaches us that some lemon and almond oil comes together to make a great, natural astringent. Those dark under eye circles will be gone!
4. Oats & Honey Mask
We also learn from Free People that some oats and honey can go a long way. Moisturize your skin with this yummy combo.
5. Low Fat Milk
Style Craze teaches us that a bit of low fat milk can help our skin too. Apply a bit on at night will help you glow by morning.
6. Blemish Treatments
Run on over to PopSugar and learn how to whip up this overnight blemish remover! Just apply and watch them disappear.
7. Coffee
Check out But First, Coffee for several fun face masks to try. We're focusing on the coffee grounds one though, which is help to invigorate your skin when mixed with coconut oil.
8. Acne Mask
Dear Crissy makes an acne mask that you'll fall in love with. Whether it's a minor breakout or something a bit more severe, this will help.
9. Miracle
We found a fabulous recipe for a "miracle" mask too that works wonders on your face – nutmeg, honey and cinnamon. Apply at night and notice a difference by morning! (via)
10. Some Toothpaste
Did you know that applying toothpaste to pimples actually works! Thanks to Stuff At School we learn that a bit of the dry stuff help to clear the blemishes.
11. Coconut Oil & Tea Tree Oil
Coconut oil and tea tree oil can help too. Check out Free People for the details but know that this combo will reduce redness in acne.
12. Ice Rub
BeautyLish knows the secret to ice. Rubbing your face with a bit will help produce a natural glow and tighten up the skin!
13. Aloe Vera
Even a bit of aloe vera can help you achieve clearer, better skin by morning. Applying a bit will help clear up a breakout quickly! (via)
14. Overnight Yogurt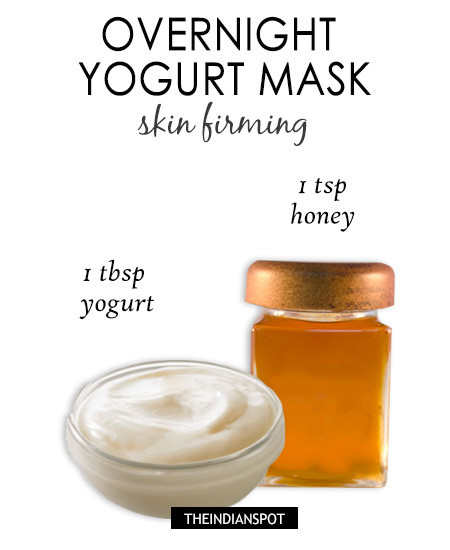 The Indian Spot shows us how to make a simple yogurt mask to help firm up your skin. It's quick and super easy to do at home!
15. Deep Clean
Visit Acne Problem Help for all the details involved in this deep-cleaning pore mask. You'll also get tips for an anti-aging treatment too.
16. New Washcloths
Today gives us a variety of quick tips for keeping and maintaining clear skin overnight. And one simple way is to make sure and not use the same washcloth over and over again! (photo cred)
17. Lemon Glow
If you want a better glow by morning, The Indian Spot also reinforces the use of lemon juice and almond oil. It's such a refreshing blend!
18. Green Tea
Visit The Indian Spot again for this medley of fun. Green tea and potato juice join forces to help clear your skin overnight.
19. Skip Sugar
Over at Today we also learn to steer clear of the snacks at night, especially the sugar-infused ones. You could easily wake up with a breakout after a late-night binger. (photo cred)
20. Steam
Open up your pores and clear them out by adding a bit of steam to your nightly routine. The heat relaxes the skin and make it easier to clean. (via)
21. Blackhead Removing Mask
Check out All Day Chic and learn how to whip up this blackhead removing mask. Clear out all the muck and dirt overnight!
22. Brighten & Tighten
The Kitchen Mccabe has a brightening and tightening face mask recipe that can also be used nightly. And by morning you'll see a difference!
23. Apple Cider Vinegar
Apple cider vinegar has so many beauty benefits. And we learn at Everyday Roots that it includes fighting acne.
24. Tomato & Honey Paste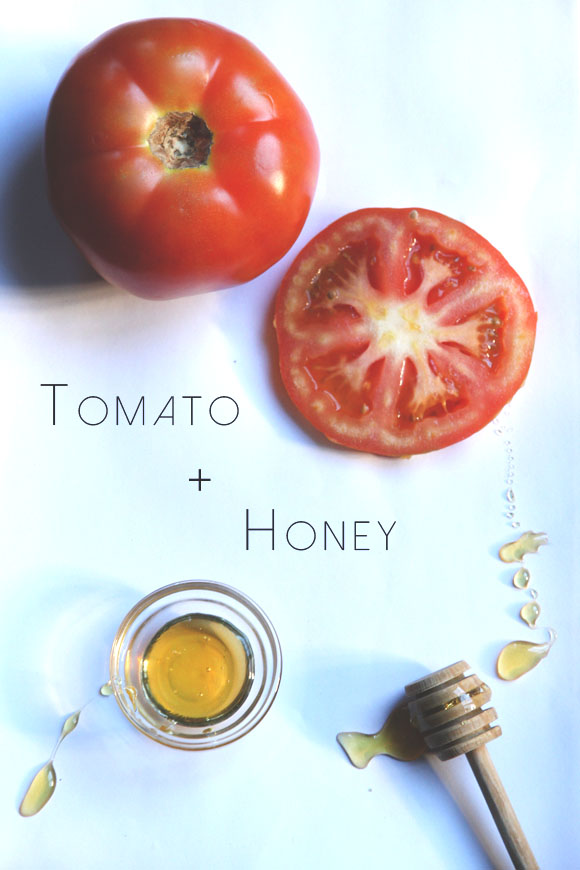 Free People shows us that tomato and honey can fight the blemishes too. There's so many benefits to this mask including the easy, refreshing feeling you'll have by morning.
25. Get Your 8 Hours
Brides gave us some quick tips for keeping clear skin too. And the simplest is one of the best. Make sure you get enough sleep!