Chocolate Berry Cheesecake Slices
These Chocolate Berry Cheesecake Slices are a beautiful layered dessert made with whole foods! Reach for this healthier treat when your sweet tooth strikes!
This cheesecake is rich, creamy, and sweet. It has notes of cherries and rich chocolate with a crunchy crust. You will never believe it is made from whole foods!
This healthier treat is free from dairy, eggs, gluten, flours, and refined sugars, making it a perfect dessert option when feeding those with allergies or for when you want that after dinner sweet without the guilt.
This dessert is also a looker. With bright layers and studs of sweet cherries, everyone will be reaching for a slice of this cool, creamy concoction.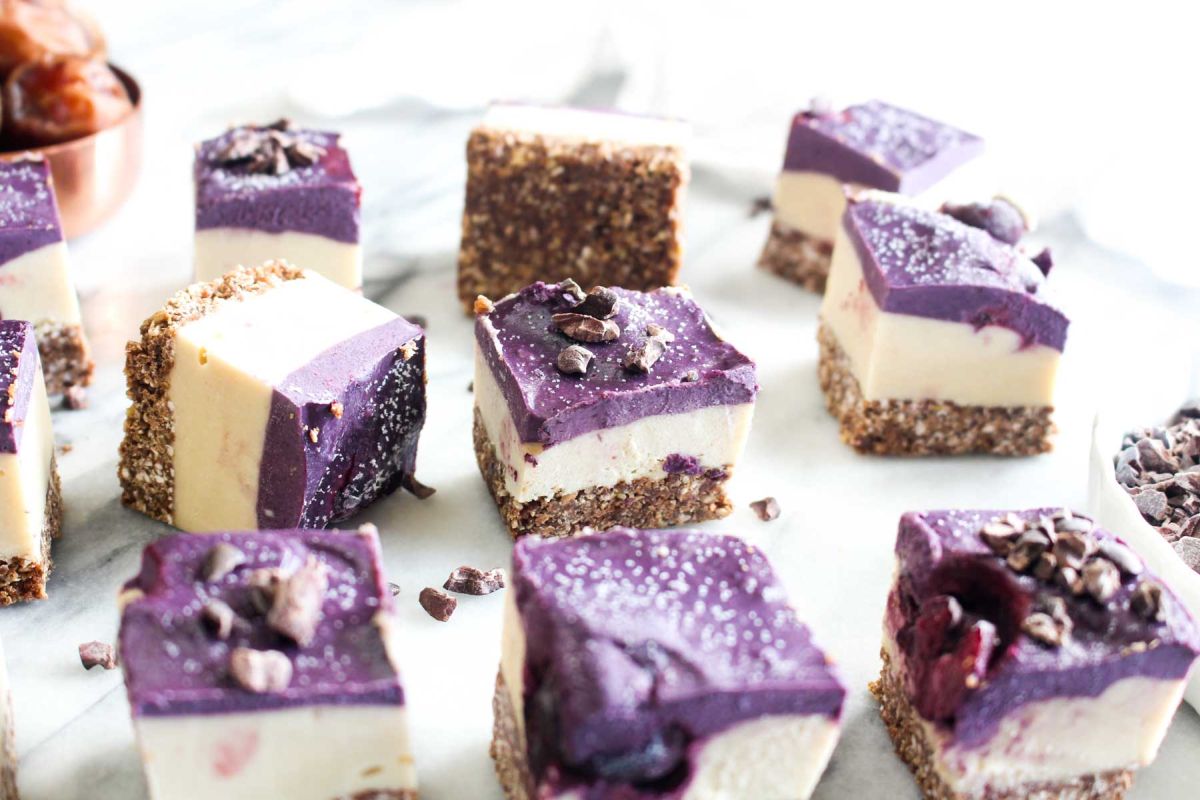 The chocolate crust layer is made from buckwheat and oats. The buckwheat retains its crunch, and the chocolate adds a rich flavor. Dates add natural sweetness and help the crust hold together.
Next, the rich cream layer. The texture is just like cheesecake, but relies on coconut oil and cashews to give it that signature creamy texture.
The bright berry layer uses real cherries for the vivid color and sweet flavor. Nothing artificial to be found.