Healthy Taco Pasta Salad Recipe
Today, we have the best of two worlds. In a turn of sweet culinary fate, the fusion of Italian and Mexican create an irresistible dish: Taco Pasta Salad.
Mexican food with all of it exciting flavors, and Italian food with its legendary comfort, bring the best of each cuisine to this dish. The flavors are zippy and fresh, coating each nook and cranny of the al dente pasta that brings this dish together.
Adios, regular pasta salad. Ciao, Taco Pasta Salad, you are here to stay.
This fusion recipe couldn't be easier to make. Most of the dish is assembled in one pot, the exceptions being the crispy tortilla strips. This Taco Pasta Salad is filing and delicious on its own, but you could add in seared tempeh, tofu, shredded chicken or ground beef for some extra protein.
It is also a dish that tastes even better the next day, making it great for leftovers. As the salad sits overnight in the fridge, the flavors soak into the pasta and intensify making it even more delicious on round two.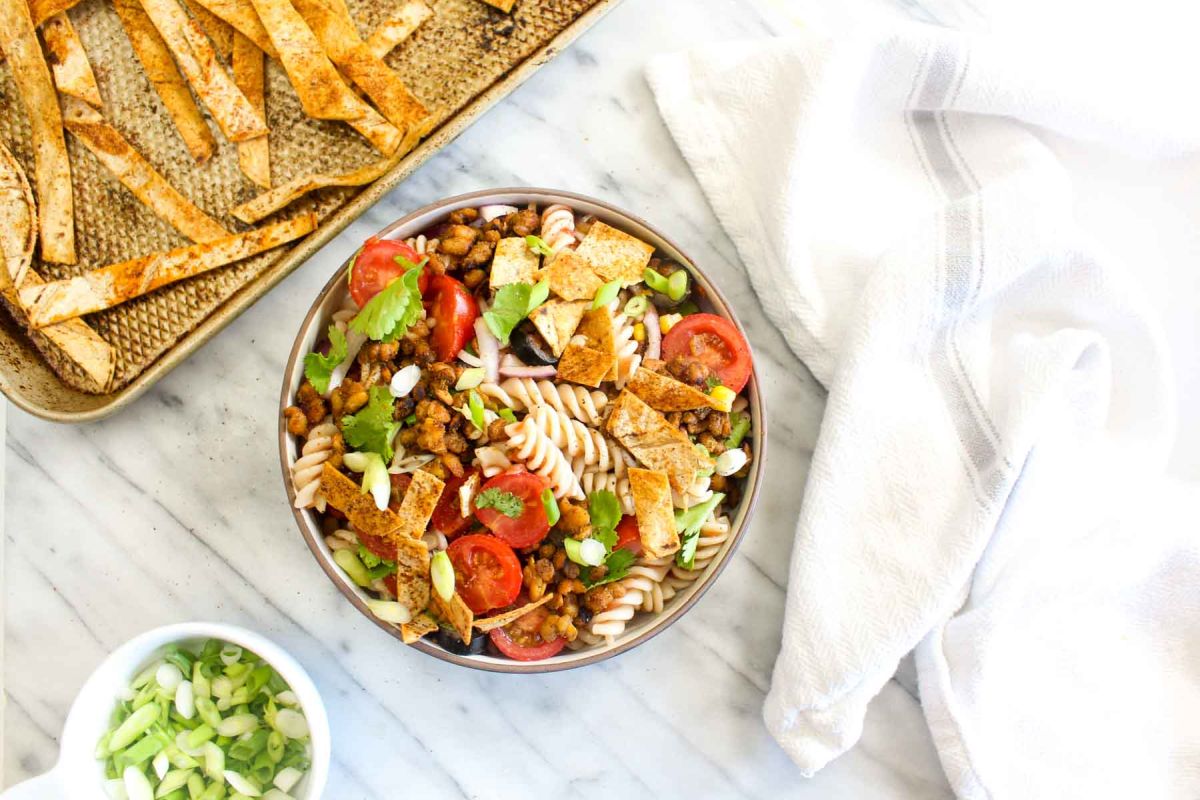 This salad is big on flavor, and maybe even bigger on nutrients.
Tomatoes are totted for their outstanding source of lycopene, which can increase bone strength, heart health, and cognitive ability. Lycopene is more easily used by the body when the tomatoes are cooked before eating. That is where the salsa comes in. Purchase a jarred variety to ensure that this powerful antioxidant has been properly heated for maximum absorption.