18 Budget-Friendly DIY Wedding Favors
Getting hitched can be quite expensive, but your wedding favors don't need to blow your budget. These frugal yet practical DIY favor ideas are sure please everyone who is helping you celebrate on your special day.
1. Mini Wine Bottles
Something Turquoise shows you how to make your own personalized wine bottles for favors your guests will love. The printable label is free to download.
2. Canned Drink Favors
Pair assorted canned drinks with striped paper straws and cute decorative flags. This wedding favor idea is from Style Caster.
3. Hugs & Kisses
Artfully packaged chocolates are a quick and easy favor choice. Photo courtesy of Evermine. (You can purchase personalized tags from their site to make this project a snap!)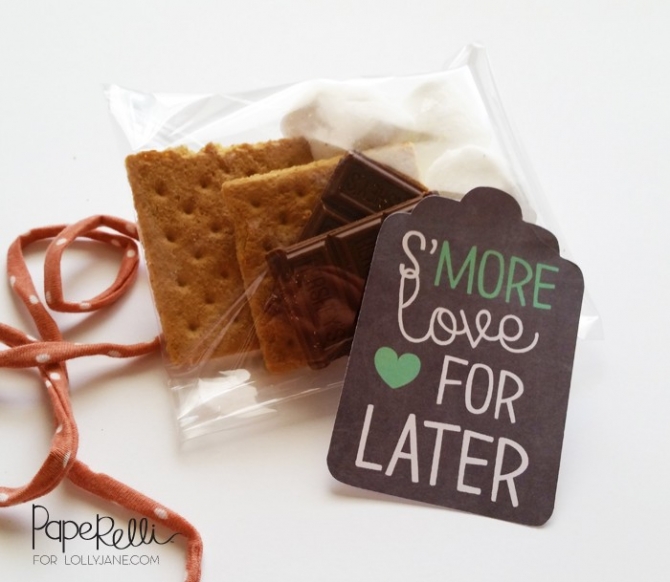 4. S'more Love
Make DIY s'mores kits for favors that guests of all ages will love. Add free printable favor tags from Lolly Jane.
5. Personalized Tic Tacs
Who doesn't want fresh breath? Slap personalized stickers on Tic Tac boxes for cute yet practical wedding favors. Photo via Pinterest.
6. Rustic Honey Wedding Favors
Mason jars filled with honey are a good choice for spring and summer weddings.  Botanical Paperworks has free printable tags in three colors to help you assemble your favors quickly.
7. Salt & Pepper Favors
Quality sea salt or ground pepper packaged in tiny shakers would make for a cute yet useful wedding favor. Download a free tag for this DIY project at Something Turquoise.
8. Trail Mix Wedding Favors
Make a custom trail mix blend and add a cute label using the printing service from Evermine.
9. Popcorn in Mason Jars
Jars of gourmet popcorn will be a yummy snack for guests to enjoy the day after your nuptials. Photo courtesy of Brides.com.
10. Gold Nugget Photo Holder
This glam photo holder is inexpensive and easy to make. It would be perfect as a favor if you're having a photo booth at your wedding. A Charming Project has the details.
11. Key Chain Place Cards
Personalized key chains are a double-duty wedding favor. They can be used as place cards for your reception meal, then taken home as a special souvenir. Learn how to make them at Minted.
12. DIY Sugar Scrub
Mint scented homemade sugar scrub packaged in mason jars is sure to please.  Love Vividly has the recipe and free printable tags for this wedding favor idea.
13. Lip Balm Favors
You can never have enough lip balm, especially during the cold winter months. Learn how to make your own personalized lip balm wedding favors by visiting Soap Queen.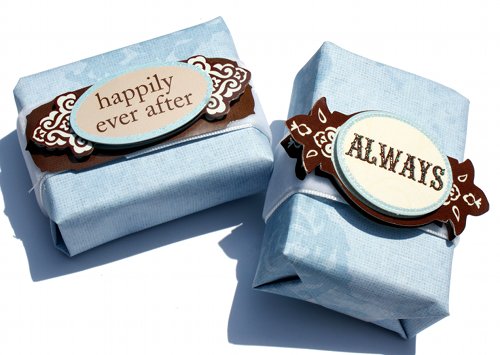 14. Soap Wedding Favors
Artfully packaged scented soaps are a practical yet elegant choice for your wedding favors.  Soap Deli News has the details.
15. Birdseed Hearts
If you're having an outdoor wedding, play up the nature theme with handmade bird seed hearts. Learn how to make these eco-friendly wedding favors at Intimate Weddings.
16. Seed Packets
Encourage guests to "Watch Love Grow" with these adorable wedding favors. Photo via The Wedding Scoop.
17. Succulent Favors
Low maintenance mini succulents planted in tiny jars are a favor guests can enjoy long after your special day has passed. Photo via Elizabeth Anne Designs.
18. Coloring Favor for the Kids
If you'll have a large number of children at your wedding, consider making something special just for them. Mini clipboards with printable coloring pages from Something Turquoise are easy and inexpensive.