15 Brick Accent Walls To Snag Inspo From
Farmhouse styles, rustic charm, and industrial appeal are all trending genres in the interior design world. And all three of those styles can use a brick accent wall as its foundational focus. Whether it's in the kitchen, the living room, or even in the master bedroom, these installation can really transform the overall those of your space. Let's take a look at some accent walls for inspiration and peek at some tutorials for you to DIY your own as well.
1. Thin Brick
Crafty Little Gnome starts off our inspiration with this thin, brick wall that you can install yourself. It can really transform a space and bring in that rustic charm your home may be craving. This wall would look great in a living room, guest bedroom, or even in a home office.
2. Classic Rustic
Here's another rustic-styled brick wall but this time it's from She Holds Dearly. This tutorial will walk you throughout the entire installation process. And there's an entire materials list that will you get started with a lot of the necessities paired with links to Amazon.
3. Brick Veneer
Moving on, there's a faux brick veneer from Vintage Revivals that you may want to take a peek at. There's a mix of darker and light shaded brick here for those that want a different style; something more traditional and masculine. And the steps of this tutorial are incredibly easy to follow and adapt to your space.
4. Gray Painted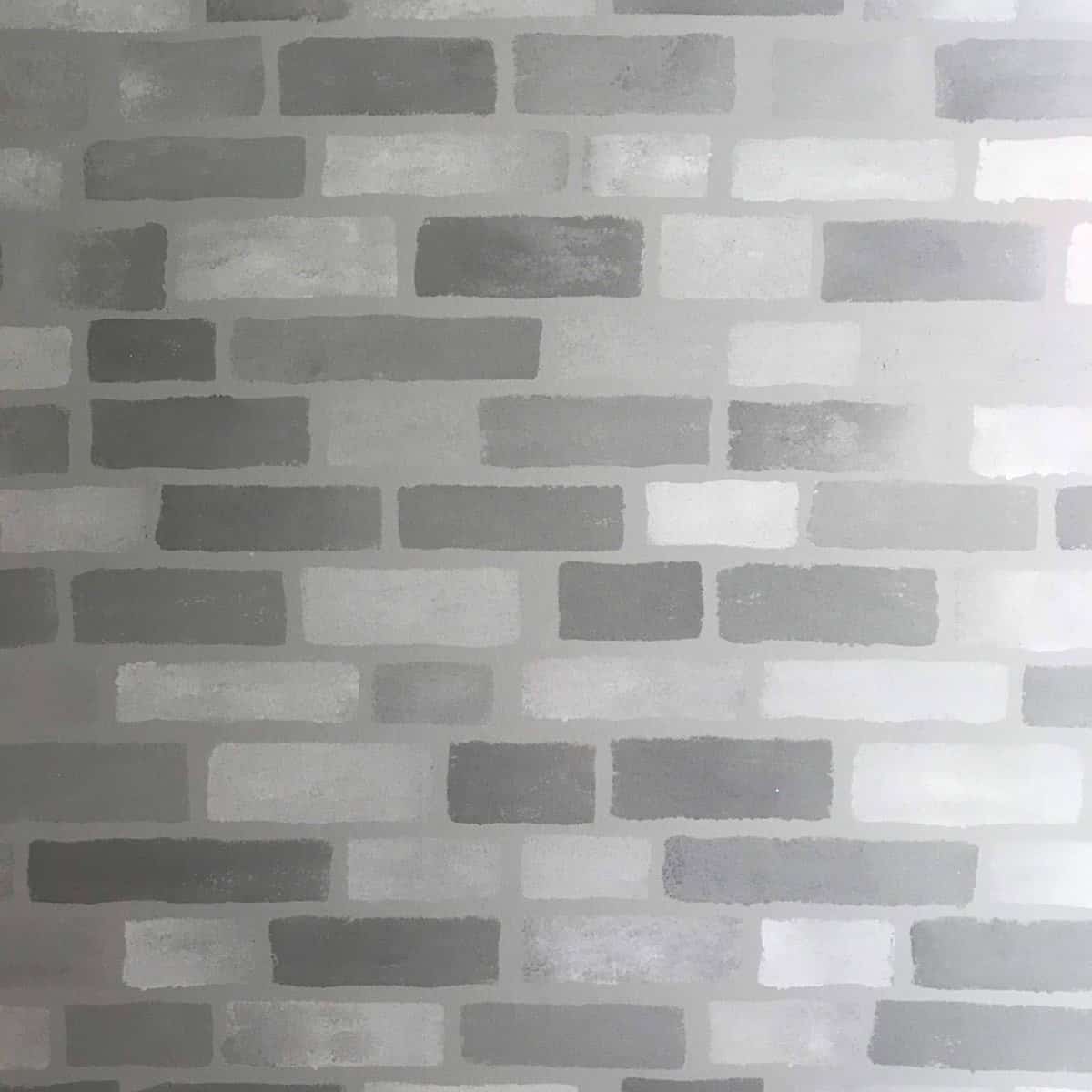 You don't even need brick to create the illusion of a brick accent wall. If you're pretty artistic and handy, you can even create one with paint with some help from Family Handyman! We love this grey-handmade version and the romance it could bring to any space of the house.
5. Traditional Installation
This is a thin brick wall by Shanty 2 Chic. We especially love how this was a windowed wall and the natural light enhances the texture of the installation. It's a great way to add personality to a bedroom without buying new furniture or decor.
6. Halfway Point
This one doesn't cover the entire wall and gives us another tutorial that will teach you how to install a brick veneer accent. We love how this created a throwback, retro vibe in this loft space. Check it out at Reality Daydream.
7. More Veneer
DIY Network can help you out with this project as well. This style is much more traditional and will add a farmhouse vibe to any place you so choose to place it in. We especially love this look inside breakfast nooks or large kitchen spaces.
8. Faux Whitewashed
Adding an accent wall to the foyer is a quick way to create the best and most fashion-forward impression of your home. And this one is whitewashed – which is really trendy right now. Home Depot will give you all the details surrounding this beauty.
9. World Map Included

Learn how to add some artistic presence into your brick wall with this inspiration from Classy Clutter. It's an outline of the world which would make such a beautiful accompaniment to a bohemian-inspired space. Personalize it with your own silhouette.
10. Subdued Classic
Are you looking for inspiration that's a bit lighter in color? This tutorial will walk you through what you need to know when making a brick accent wall for the kitchen. Home By Jenn gives us a classic take on a trending way to spruce up the home.
11. More Faux Whitewashing

Two Paws Farmhouse has a stunning example of what installing a brick accent wall can do for your home. This whitewashed beauty really transforms this dining room space. And what's amazing about this finished product is that there were no bricks used.
12. Most Modern
Friday We're in Love used brick paneling to create this beauty. Doesn't this look like a gorgeous start to a nursery? Panel sheets from Home Depot, spackle, plastic putty knives, white paint, and sandpaper will start you off on the right foot.
13. Contemporary Monochromatic
Frugal Family will show you how to make a faux brick accent wall look real! And they'll show you how to give it a more modern spin as well. We love this all-white finish.
14. Extra Special
Within The Grove transformed their faux brick wall using just two materials: joint compound and a putty knife. They'll give you tips on blending, scraping, and working it into the grout lines – and all the ways to get this rustic look finished and ready to add something special to your home.
15. Read Brick

Home On Arbor Pointe gives us wonderful inspiration on where we could actually put a brick accent wall – which can even be used to freshen up a cut-out areal or niche wall space. It's a real escalation from your walls being blah to stylish.