Banana Berry Baked Oatmeal Recipe
Banana Berry Baked Oatmeal is a make ahead breakfast recipe that will have you eating a great breakfast all week. It is full of juicy berries and oats that form into a breakfast cake!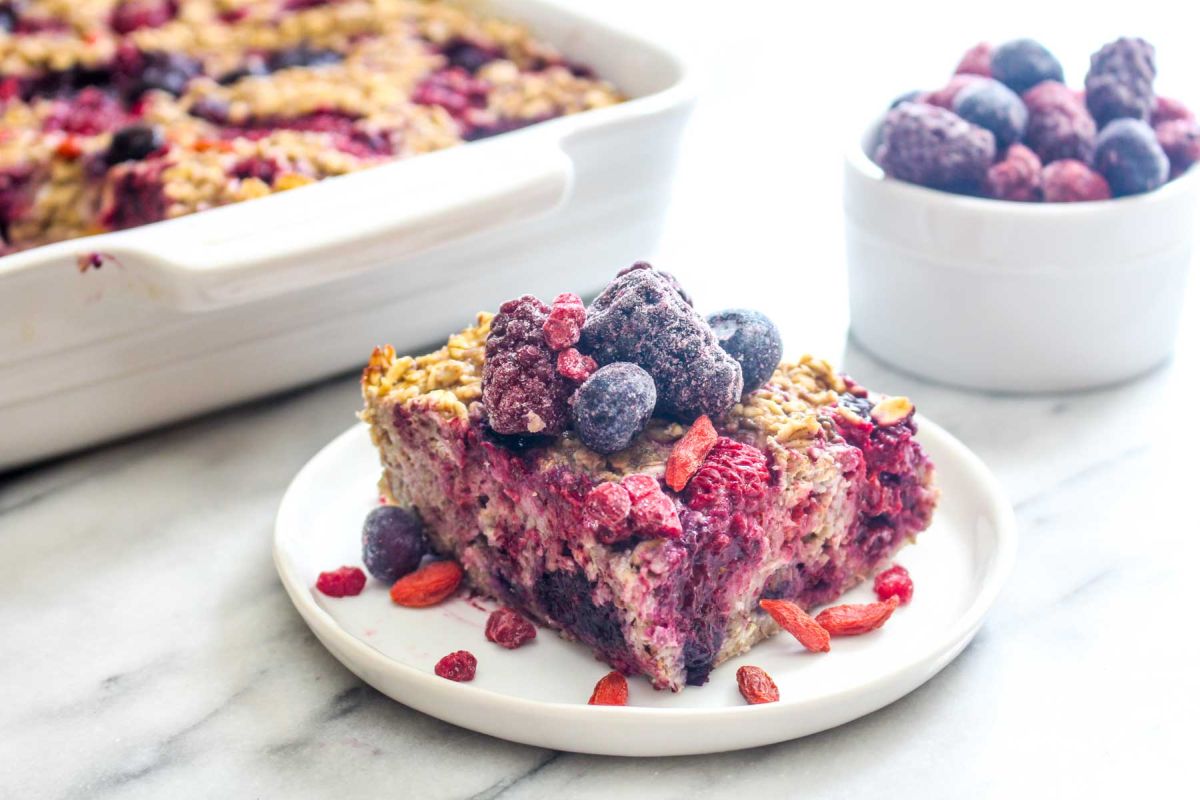 This Banana Berry Baked Oatmeal is like eating a cake/bread pudding/cobbler for breakfast, but feeling GOOD about it.
The oatmeal soaks in all the liquid to form a cake like texture. The berries soften and release their juices adding enough moisture to create the texture of a bread pudding while also giving that first juicy berry cooler feel.
Who doesn't want to wake up to this for breakfast?
This healthy Banana Bread Oatmeal is also FAST and EASY.
The ingredients needed for this recipe are basic, and you might already have them all on hand. We use frozen berries for the convenience factor, but feel free to swap in fresh.
This Banana Berry Baked Oatmeal takes 10 minutes to throw together. You just stir together the dry, whisk the wet ingredients, and fold in the berries. Then it goes into the oven, and all you have to do is sit back and wait for, what will be, your new favorite breakfast.
Once the Banana Bread Baked Oatmeal is baked, you can eat it right away while its warm and gooey, and then store the leftovers in the fridge for easy breakfasts all week long. Just reheat and eat, or slice off a square and munch as you go.