Beautiful Baby Shower Dessert Tables To Recreate
For those hosting a party to celebrate a newly arriving bundle of joy, we have bouts of delicious inspiration to share with you today. One of the best part of a celebration are the sweets and aligning a table with a variety of those sugary bites can be a lot of fun and a great way to deck out the festivities. Below we've gathered a bunch of baby shower dessert tables you can recreate at home for your own event – and there are styles to suit a variety of visions!
1. Blue & White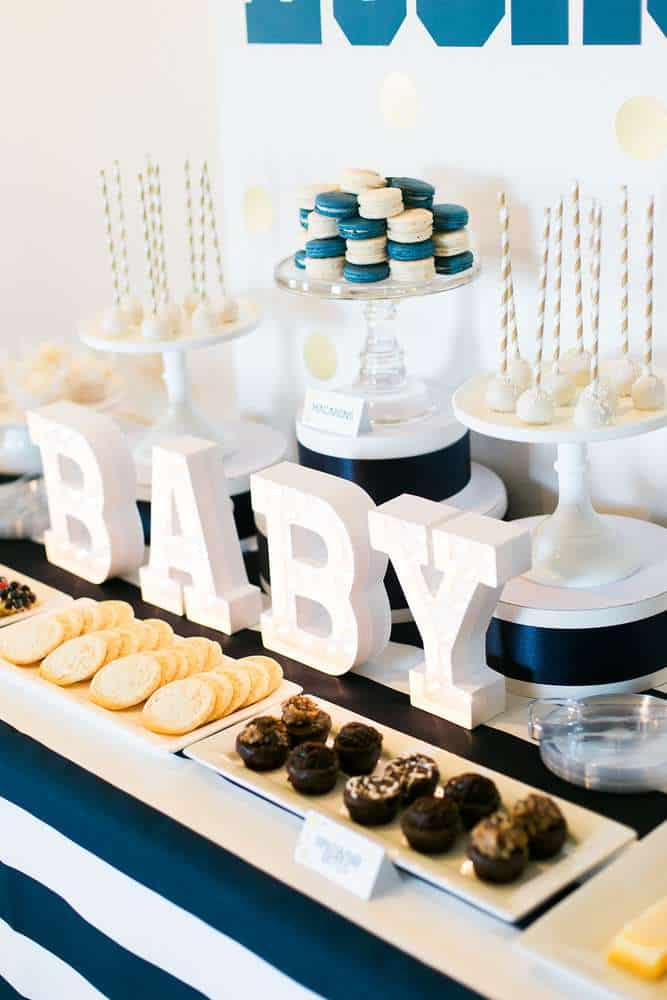 Catch My Party starts us off with some navy and white inspiration. This set-up works beautifully for a nautical-themed celebration or one for those that like a minimal style. Use golden accents to add glam – like with sprinkles or sugary toppings on all the sweets.
2. To the Moon & Back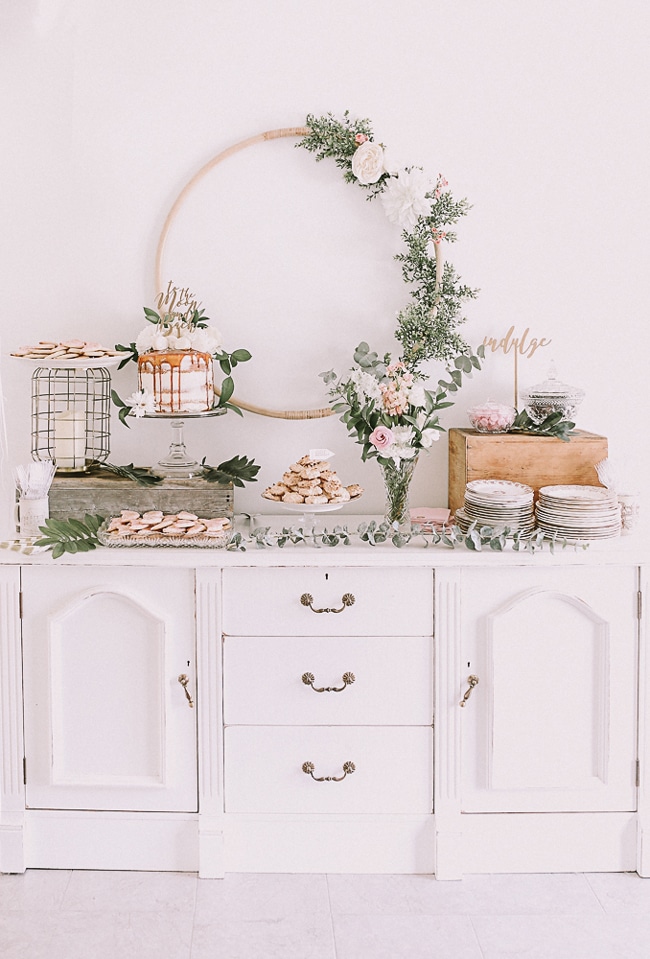 How charming is this little set-up from Pretty My Party? We love the organic, vintage feel that the style brings about. But we love the themed sweets even more, beautiful toppers on the cake, and there are even sugared moon cookies to munch on too.
3. Donuts
You could always just go full donut theme. Not only does this make for some pretty cute decor ideas but in terms of desserts – there's just one way to go. Check out more inspo at Baby Shower Ideas.
4. Classic
The Fabulous Moms Guide brings us a more traditional peek at a baby shower dessert table. There are onside and bottle cookies, small cupcakes, macaroons, and pink trim on all the edibles. It's a classic way to celebrate a baby on the way.
5. Airplanes