How to Make an Adorable Bear Finger Puppet
Finger puppets are a classic childhood toy, but they're also a fantastic that we think everyone should try making at least once! Of course, there are plenty of different kinds of finger puppet you can make, but we've always adore the simple paper kind most. In this tutorial, we'll teach you how to make a simple, adorable paper finger puppet shaped like a teddy bear! You'll find a helpful video tutorial at the end as well.

For this project, you'll need:
Template
Glue stick
Scissors
Cardboard
Coloured pencils (dark and light brown, red
Step 1:
Gather your materials! These were all things we already owned or had available in our craft room, or things that we were able to pick up for affordable prices at our local crafting or dollar store.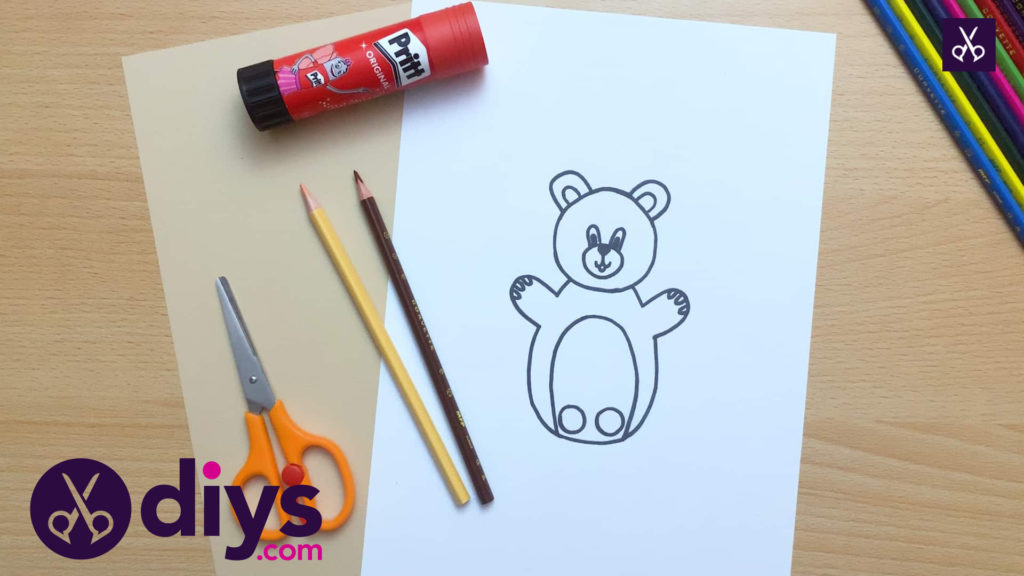 Step 2:
Print your template! Feel free to use this very image as a guide for making your cute teddy bear shape. If you ever want to repeat this project with a differently shaped animal, there are plenty of great simple line drawings on the internet that will work as colouring outlines for paper finger puppets just like this one does.
Step 3:
Colour in your bear. We chose to give our teddy some classically colour fur, but you can fill yours in however you please! We prefer to use coloured pencils because we like that they don't bleed through the paper, but crayons or markers will also work just as well.
Step 4:
Apply glue all over the back of your bear. You don't have to cut the shape out yet; just make sure you primarily put glue on the back of the page where you can see the outline of the bear through the page, since this is the part that you need to stick down in the next step.