These 15 4th of July Cakes Will Top Off Your Summer BBQ
Independence Day is right around the corner and it's time to start thinking about the menu! Whether you're hosting a block party for the neighborhood or having a simple BBQ with the fam, you'll want something sweet while you watch the fireworks in the distance. And these 15 4th of July cakes below will top everything off just right. Let's have a peek at the red, white, and blue sweetness!
1. Fruit Flag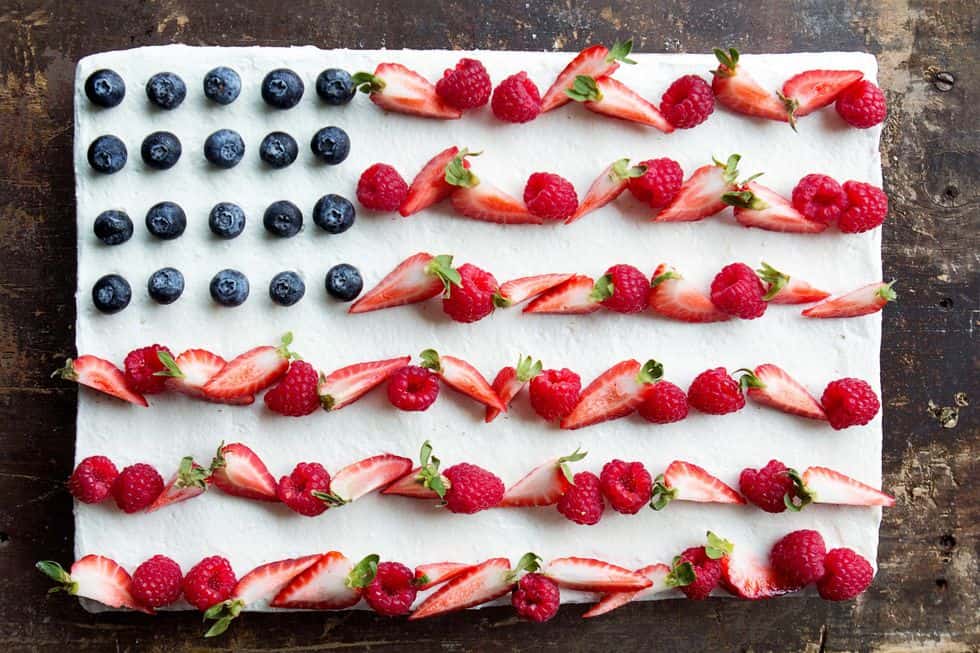 Create a sheet cake that resembled the flag … using fresh fruit! This is a delicious summertime treat that will top off your neighborhood potluck with style. Check out all of the details for this one by visiting Delish.
2. Red, White, & Blue
Here's a simple red, white, and blue layer cake that you'll be able to whip up in a jiffy. Check out the recipe by visiting The Gunny Sack. And don't forget the sprinkles, the kiddos will want you to help decorate after the icing goes on.
3. 4th of July Bundt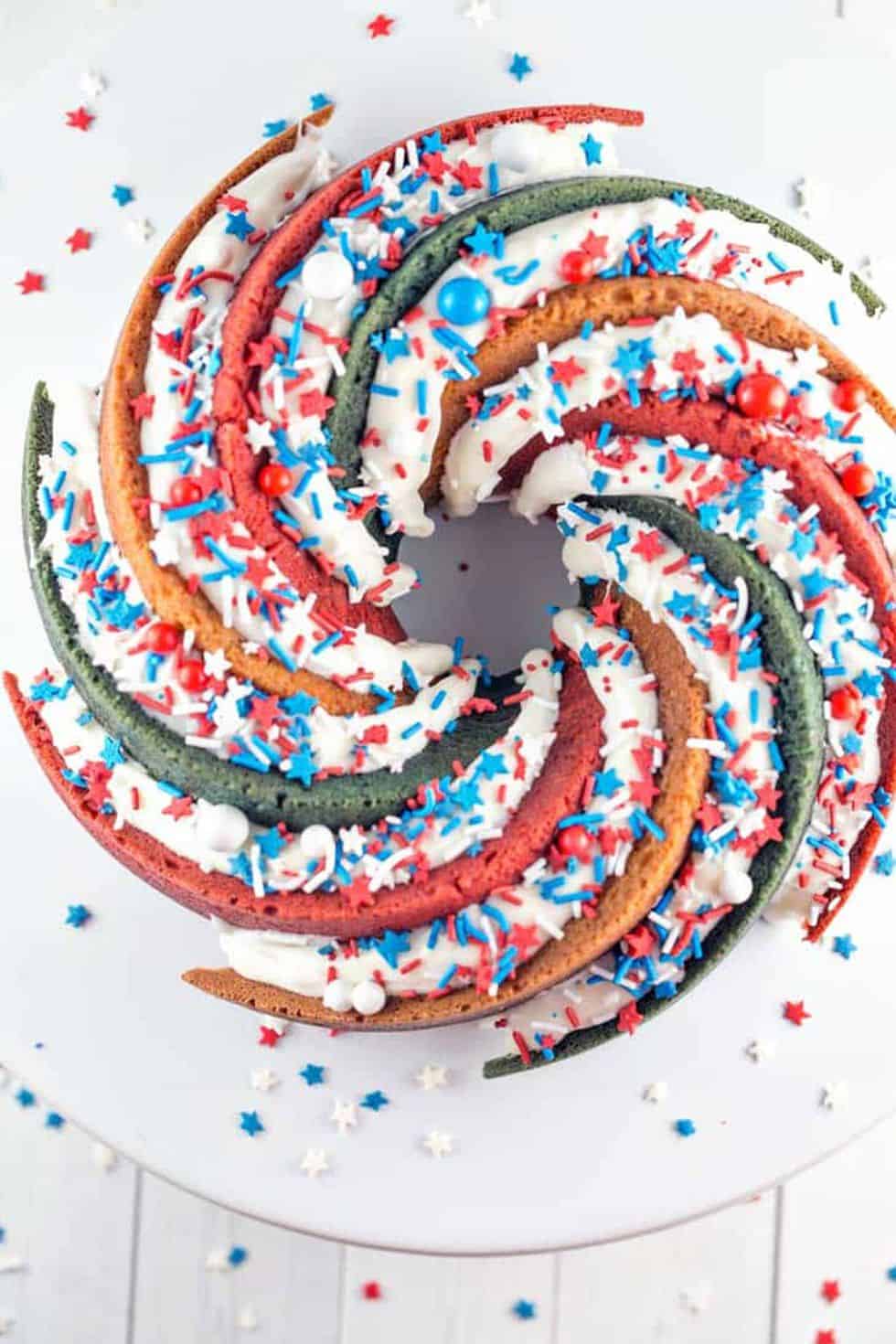 You could always go a little crazy with a bundt cake. This layered beauty from Bunsen Burner Bakery is both delicious and festive. And it's such a fun design that it'll make the dessert table look even more ready for the 4th!
4. The 4th Roll
If you're a fan of cake rolls, then you'll really love this one from Taste and Tell. It's got a patriotic edge and it's not too hard to whip together in an afternoon. The colors are perfect for the celebration!
5. America Poke Cake