15 DIY 4th of July Decorations For Your Home
Get creative this weekend and give the house a red, white, and blue makeover. Just in time to celebrate in style, we've gathered 15 DIY 4th of July decorations for your home. Grab the kiddos and get a little messy. These are all quick and easy-to-follow tutorials that will add just the right amount of festivity to your space.
1. Fake Sparklers
Brit + Co showed us how to make some pretty, "fake" sparklers and we snatched up the genius idea in about .01 seconds. This is the perfect way to celebrate with the kiddos or if you want to nix the danger of a real fire.
2. Red, White, & Blue Windsock
Windsocks will make your porch or patio so much more fun for the summertime. And if made with a bout of red, white, and blue, you'll be ready for Independence Day and all the festivities. Check out this tutorial at Hey Let's Make Stuff.
3. Patriotic Flower Pot
Even your flower pots could hold a bit of patriotism. Check out how to turn some simple pots into flag-inspired pieces by visiting Lolly Jane. Then line your front steps with them!
4. Painted Lawn Stars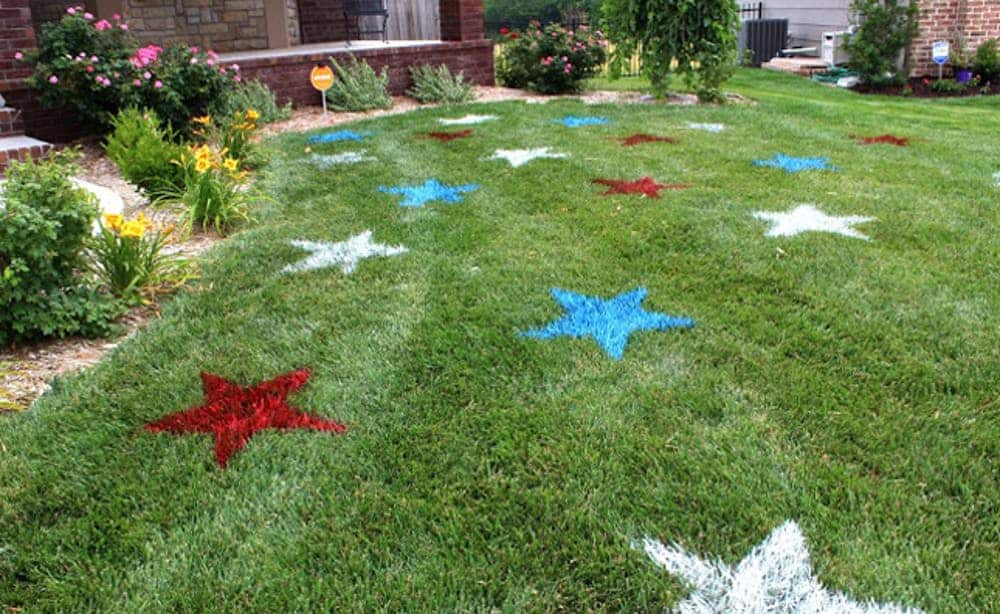 You could always just decorate the lawn, especially if you're having the neighbors over for some fun. Grab the details behind this innovative idea by visiting The Concrete Cottage.