15 4th of July Appetizers To Get the Party Started
It'll be July before we know it and that means it's time to celebrate America in style. From our striped tees to our tiki torches in the back, it's the best holiday to embrace summer and all it has to offer. Start of the party right by serving up any one of these perfect 4th of July appetizers. There's something for everyone to try and indulge in!
1. Firecracker Popcorn
If you want something both sweet and savory to munch on, go with this popcorn treat! Found at Spicy Southern Kitchen, it starts with buttered popcorn and is layered with delicious goodness and festivity too. Have the kiddos help you make a few batches!
2. Avocado Fries
Avocados are not only delicious but they're super trendy in the foodie world. Why not try whipping up some fried versions for everyone to munch on? Check out the recipe at Country Living.
3. Watermelon Skewers
Fresh and light are always good when it comes to summertime events. These watermelon skewers are the perfect way to start the party. Bites of Bri has all the ingredients you need to whip up these small bites.
4. Blueberry Caprese Salad
Why not add a bit of red, white, and blue to the menu? This blueberry caprese salad will be a sure hit at the party. Check it out at Love & Olive Oil.
5. Star-Inspired Snack Dip
Hungry Happenings will show you how to make a classic snack dip – perfect for crackers, chips, or even veggies. But, then you'll also learn how to make it a bit more festive. Those star toppings are a must!
6. Cream Cheese & Fruit Sandwiches
These sandwiches from Family Food on the Table have a festive style to them as well. Cream cheese and fruit spreads go together like peanut butter and jelly. Pick your favs and have them ready to grab and go.
7. Deviled Eggs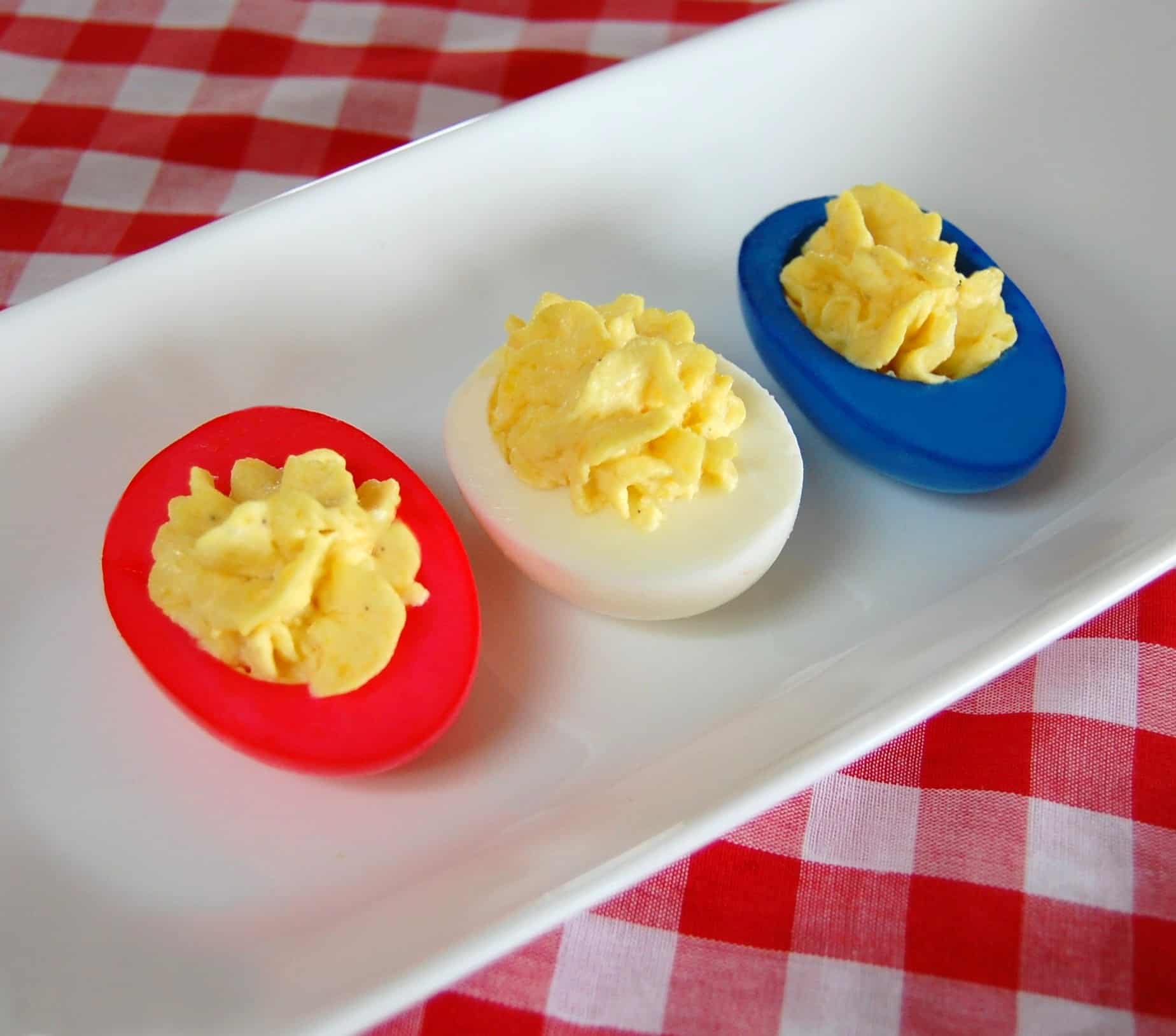 Who knew that you could make festive deviled eggs? Well, Cooking Mamas did and they'll teach you exactly how to make it happen. Add a bit of paprika on top for good measure.
8. Red, White, & Blue Salsa
You can make red, white, and blue caprese salad AND you can make red, white, and blue salsa. Blueberries are quite veratie. Check out all the know-how for this bowl of yum by visiting Two Peas & Their Pod.
9. Grilled Peaches with Prosciutto & Feta
Peaches are the perfect summertime fruit. And if you visit Eatwell101, you'll learn how to make the most delicious appetizer with them. Grab some prosciutto too.
10. Summer Berry Crostini
Berry crostinis could start the party off on the right foot as well. It has a festive style, a delicious taste, and they're super easy to make. The recipe can be found at Ambitious Kitchen.
11. Corn Pups
Woman's Day knew that corn pups were one of the most quintessential summer bites. And with this recipe you can learn how to make them from scratch, right at home. Big or small, you just need some spicy mustard on the side.
12. Red, White & Spicy Toasts
Intelligent Gourmet had a lot of great (and easy) appetizer ideas. We loved this one because of its kick. Made with radishes and chorizo, it's got a great flavor palette.
13. Bacon & Goat Cheese Stuffed Sweet Peppers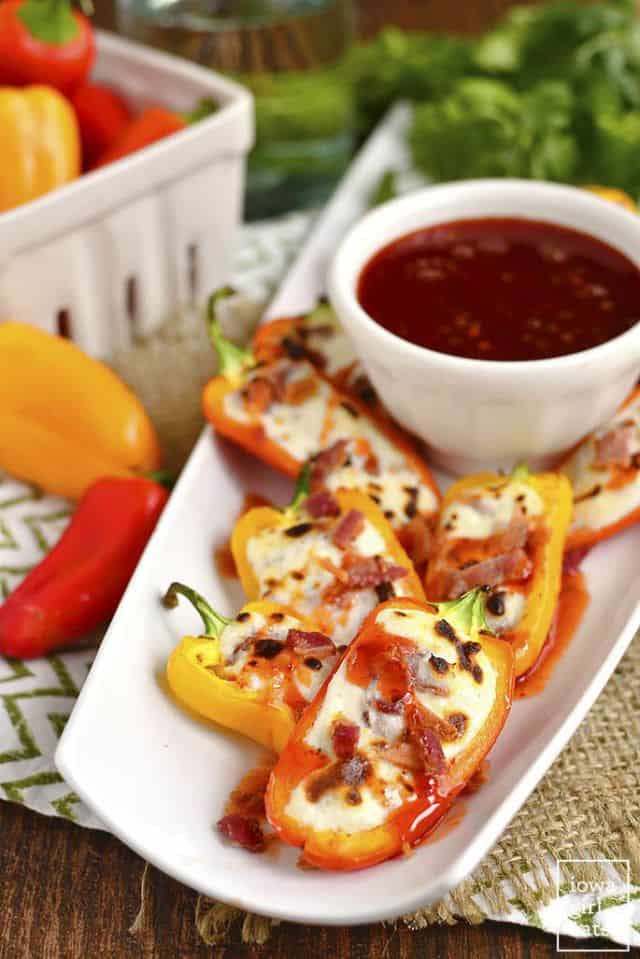 Bacon and goat cheese are a spectacular combination. And when they're put in a pepper, the party is really raring to go. Check out the recipe at Iowa Girl Eats.
14. Blue Cheese Sliders
"Blue" cheese sliders are the best kind of sliders to celebrate the 4th of July with. And who doesn't love a mini cheeseburger. We found these tasty bites at Lauren's Latest.
15. Berry Skewers
And finally, for something sweeter, check out Nourished Peach. They'll tell you all about how they stacked their fav blue and red fruits – and then topped them off with a yummy, white chocolate drizzle.