13 Wire Basket DIYs to Help Your Spring Cleaning
Are you looking to do a bit of organizing around the home? With these 13 wire basket DIYs you'll be able to help your spring cleaning and get all the clutter from your corners in their proper places. There are a variety of simple styles to choose from based on your needs. Take a look!
1. Customized
A Beautiful Mess will help you to customs the size and color of the baskets you need. They're perfect for the craft room or home office. And we love the leather handle additions for easy mobility.
2. Golden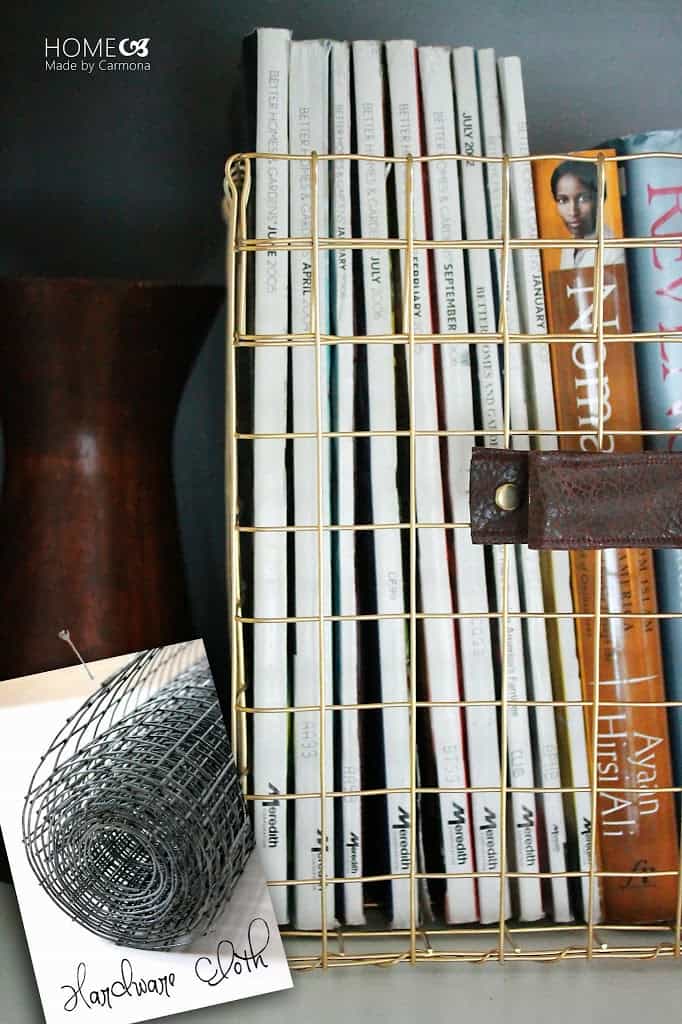 Golden wire baskets look really nice inside the house too – in nearly every room. This one too has a leather handle addition making it easy to grab and go. Check out all of the details at Home Made By Carmona.
3. Industrial
We're loving this super simple industrial basket from our friends at Homedit. Depending on what you need to store, you can always line your piece with a towel or some other type of cloth as to make sure none of the goods fall out.
4. Leather Handles
This one has leather handles too! We're loving the mixed material texture and especially love the entirety of the design for this smaller basket. The tutorial can be found at The Nest.
5. Planter