13 Wire Basket DIYs to Help Your Spring Cleaning
Are you looking to do a bit of organizing around the home? With these 13 wire basket DIYs you'll be able to help your spring cleaning and get all the clutter from your corners in their proper places. There are a variety of simple styles to choose from based on your needs. Take a look!
1. Customized
A Beautiful Mess will help you to customs the size and color of the baskets you need. They're perfect for the craft room or home office. And we love the leather handle additions for easy mobility.
2. Golden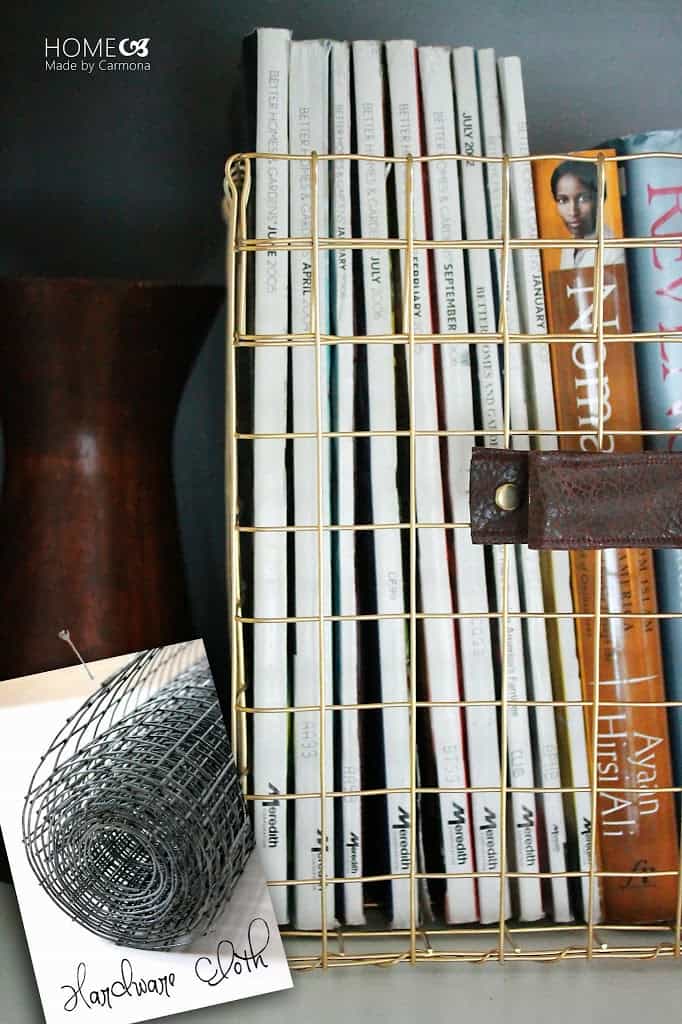 Golden wire baskets look really nice inside the house too – in nearly every room. This one too has a leather handle addition making it easy to grab and go. Check out all of the details at Home Made By Carmona.
3. Industrial
We're loving this super simple industrial basket from our friends at Homedit. Depending on what you need to store, you can always line your piece with a towel or some other type of cloth as to make sure none of the goods fall out.
4. Leather Handles
This one has leather handles too! We're loving the mixed material texture and especially love the entirety of the design for this smaller basket. The tutorial can be found at The Nest.
5. Planter
Those wire baskets can be turned into fun, hanging planters with some help from A Joyful Riot. You can create colorful designs and highlight your porch in a fun and refreshing way. And if you don't want plants, just think of all of the alternate possibilities that you can use these rounded designs for!
6. Simple
Nadel & Gabel has a super simple tutorial to follow as well. These sizes are perfect for lining your closets and organizing all of the odds and ends. They'd help to transform the mudroom or laundry closet as well.
7. Under $6
Looking for a really inexpensive way to organize your home? Well, this wire basket tutorial will get you there and you'll do it for under $6. Check out all the details by visiting Restoration Beauty.
8. Chicken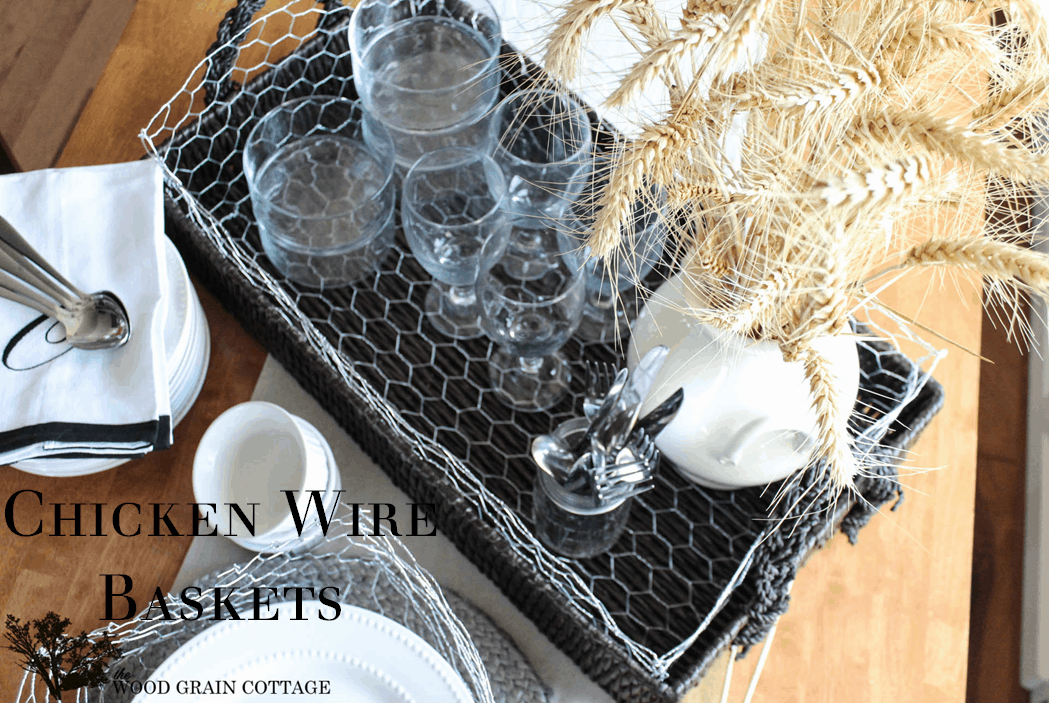 Chicken wire baskets are a thing too. And can create really fun textures around your home. Create your more decorative baskets with this wire in mind. Directions can be found at Wood Grain Cottage.
9. Mail
We can DIY our own wire mail boxes for the house too. At A House Full of Sunshine you can find ways to sort the mail and leave the kitchen counters or desks nice and clean. It also ensures that no important bills are lost.
10. With Wood
Wire and wood go nicely together if you're looking for decor pieces around the house. Perfect for centerpieces or entryway additions, you can grab the details by visiting all the details at Faeries & Fauna. It really goes nicely with the farmhouse genre that's making its rounds.
11. Copper
We're loving these tiny copper wire baskets. And we love them in the kitchen just like you seen them on aBlog. But we also see these smaller bits on the home office desk or on the vanity helping to keep tidy but add some zest as well.
12. Mesh
Here's just another great DIY to follow – especially if you're looking for a smaller, mesh texture to go along with your wire baskets. Fall for DIY will take you through the process in step-by-step fashion with ease and no-stress even for our novice crafters.
13. For the Bike
And finally, The Merrythought will also teach you how to make a wire basket but this one isn't necessarily for the house. Instead, this one is for your bike – or the kiddo's bike.