Ways to Upcycle Old Phones
We're not entirely sure what it is, but there's something about spring that always puts us in the upcycling mood. Perhaps it's because we do a pretty intense spring cleaning session every year, so we're suddenly confronted with just how many things we have in our house to properly dispose of or somehow reuse. This year, we've found ourselves with a surprisingly large number of old phones to work with! That's how we started looking for unique and interesting ways to upcycle old phones into something new and practical.
1. Intercom system from old corded phones
Rather than finding piles of older generation cell phones in your drawers like most people do, did you actually come across a set of old home phones with cords? Well, so long as you have at least two of them, then you have almost everything you need to build this completely awesome home intercom system outlined step by step on Instructables! Now you won't have to yell across the entire house when dinner is ready to get everyone in your family to come to the table.
2. Working wooden DIY cell phone
Now, we know that we said this list would concentrate on ways to upcycle old phones that already exist, but when we saw this fantastic tutorial from Wonder How To that shows the steps for making your very own wooden cell phone that actually works, we just couldn't help including it anyways! To be fair, it does involve using parts of old phones as well, so we'd say it still counts.
3. DIY lamp from a rotary phone
Perhaps you've actually somehow inherited one of those fantastic old rotary phones and, rather than getting rid of it in any manner, you'd much rather turn it into something that adds a bit of vintage character to your space? In that case, you just might be the perfect person to give this amazing vintage phone desk lamp tutorial from Smart Beast a try.
4. DIY smartphone microscope
Are you the kind of person who can always be found tinkering with things, particularly electronics, and now you're looking for something that's a little more of a challenge? In that case, we'd absolutely suggest taking a more detailed look at the way Mates Lab outlines their steps and process for turning an old cellphone into an actual working microscope!
5. Old phone batteries into power banks
In our schedule, we often find ourselves so busy and so in communication with people throughout the day that our phones start to die before we're sitting still long enough to recharge them plugged into the wall. That's why we love external chargers so much! Of course, you can buy those at almost any store but we always feel a lot more accomplished when we can make something ourselves! That's why we thought this tutorial from Instructables that shows you how to turn an old cell phone battery into a phone charging bank was so cool.
6. Old smartphone to portable phone charger
Reusing just the battery of your phone is one thing, but what if you were hoping to reuse the entire phone itself so that you're not still throwing pieces of it out and wasting them when your finished product is done? In that case, we think you might get along a little better with something like this smartphone to portable charger project featured on My Update Studio instead!
7. Old phone to night vision camera
Did we actually really catch your attention when we started talking about the idea of turning your old cell phones into other kinds of working gadgets but you're just not sure you'll use an entire microscope? Then perhaps you'd rather make something like this impressively effective set of night vision goggles! Bokin DIY shows you how it's done right down to the last detail.
8. Old phone to action camera
Action cameras are all the rage right now for just about anyone who is active in their spare time, but things like GoPros can be very expensive indeed. This is just yet another instance where your DIY skills can come in to save you! Take a look at this straightforward and very detailed tutorial from Victor Neamtu, which teaches you how to turn an old smartphone into one of those very action cameras we've been talking about.
9. Smartphone to security camera
Believe it or not, action cameras aren't the only kind of cameras you can turn smartphones into! We're also huge fans of the way Ground Effect RC & Tech made some shockingly simple tweaks to their old smartphones in order to create a set of DIY home security cameras that actually work. As long as you've got a decent wifi connection, you're good to go!
10. Old Android phone to standalone music player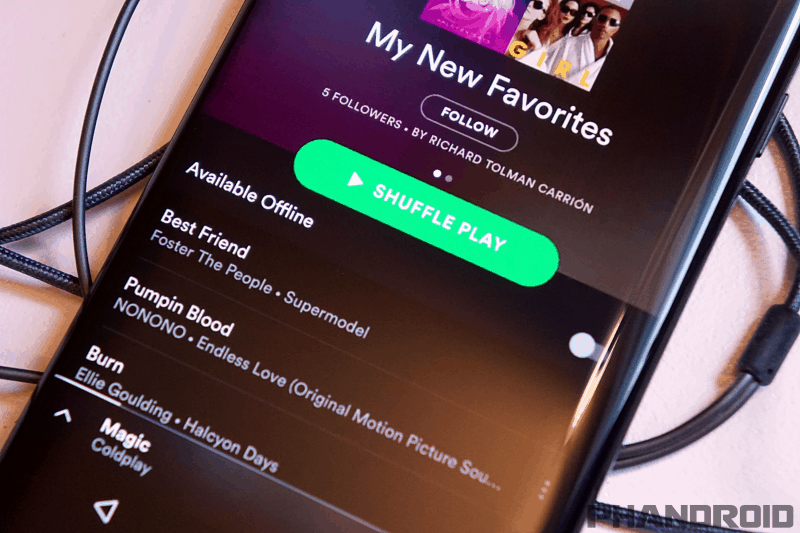 A lot of the tutorials you've seen so far on our list will either work with any kind of smartphone or specifically an iPhone, simply because those are so popular in North America. Sometimes, however, it's nice to look at a tutorial that is specifically meant for an Android phone instead if you're not an iPhone user! Check out how Phandroid turned their old phone into a standalone MP3 player that's entirely centred around just giving you the music you love in one place.
11. Old phone to smart watch
We've talked a lot about smartphones so far, but what if the phone you have to work with is actually one of the much older kinds, when the screen was still entirely digital pixels and didn't have any colour to it? In that case, it sounds like you have almost everything you need to make a fantastic DIY wristwatch, just like Tinkernut did here.
12. DIY smartphone projector from an old phone and cardboard
If you're going to go to the trouble of putting in the time and effort it takes to make something new out of your old smartphone, would you rather make it something that's mostly novelty, just for the fun of it? In that case, we'd absolutely suggest taking a look at the way Tech Builder used their phone some cardboard, and a large magnifying glass to create this fantastic working projector!
13. Vintage phone wall art
Perhaps we caught your attention when we started talking about simply making something fun from your old phones for the sake of it, but you're not actually really bothered about whether what you create has a working function? Well, if you have a collection of old phones that spans several generations of technology, then you just might be the right person to make something like this simple phone all art created by Inspiration & Realization!
14. Stopwatch from a smartphone
By now we've given you all kinds of different options for turning your old smartphones into something more useful, but what's one more, right? Here's an idea for the sports fans or those who like being active! We love the way Herotime turned their old phone into a stopwatch with its own straps, making it perfect for doing things like coaching your kids' soccer team.
15. Rotary phone succulent planter
Have you actually been scrolling through our list and hoping to come across another rotary phone idea, because that was your favourite option, but you just don't have any need for an extra desk lamp right now? Well, if you're as much of a greenery lover as we are, we have a feeling you'll really enjoy the way I Spy DIY chose to turn theirs into an absolutely darling looking succulent planter instead!
Have you made other kinds of awesome, innovative DIY projects before in order to upcycle your old phones of all kinds and sizes but you don't see anything here on our list? Tell us all about what you created and how you did it or link us to photos of your finished work in the comments section!