Lovely DIY Ideas Using Dried Herbs and Flowers
If you've never tried delicate crafting projects that involve working with dried flowers and herbs then we're sorry to tell you that you've been missing out! We've long been fans of dried flower and leaf pressing because the result is naturally beautiful, but we're always on the lookout for new project ideas that will help us take those dried things to the next level in how gorgeously they're display.
Just in case you'd love to try your hand at getting creative with dried herbs and flowers as well, here are 15 of the very best ideas, designs, and tutorials that we've found so far in our search for inspiration!
1. Bouquet breadsticks
Just because you've dried some herbs doesn't mean that you can still work with them in the kitchen in order to do a cooking project rather than a decorative craft! We're actually completely in love with the way Kitchen Notebook not only added fragrant flavour to but also decorated their homemade breadsticks by flattening dried herbs to the top surface before baking them.
2. Dried flower canvas art
Canvas crafts are another thing we've always loved doing but we enjoy making sure that we're always trying new techniques whenever we can, rather than just painting on a canvas like we've done countless times before. That's why we were so pleased when we came across this fantastic dried flower and calligraphy art idea featured step by step on Design Sponge!
3. Lovely dried flower arrangements
Maybe you'd rather create something that preserves the natural shape of the flowers you're drying so you can display them as realistically as possible, rather than only ever drying them while also pressed? In that case, we'd certainly suggest taking a look at how Save on Crafts dried their flowers by hanging them just so and then arranged them as a stunning bouquet that won't wilt.
4. Pressed flower monograms
Maybe pressing delicate little flowers to try really is your favourite method and you're looking for something that will help you arrange them interestingly but also simply? In that case, we 'd encourage you to take a look at how Kin made these fantastic dried and pressed flower framed monograms that make great decor and also fantastic gifts!
5. Dried flower mandala sun catchers
Are you actually quite experience with making things from lovely dried and pressed flowers, so you're looking for something that's a little more challenging and perhaps even more delicate looking than what we've shown you so far? In that case, we think you'll get along very well indeed with this stunning mandala inspired sun catcher tutorial outlined step by step on Twig & Toadstool.
6. DIY dried flowers shadow box
Were you quite intrigued by the idea of displaying your dried flowers and herbs in some type of frame but you're still thinking about how you'd prefer to keep their natural shape to them rather than pressing them flat? Then we'd suggest taking a leaf out of Fabulessly Frugal's book and using a shadow box instead! This allows display but with space for petals and leaves.
7. Pressed flower and resin tray
Resin crafts has always been something we adore because there's just so much simple beauty in the way things suspend in the clear material once it's dried. We're sure it'll come as no surprise, then, that we were very enthusiastic when we came across this lovely DIY tray from Say Yes that has a bottom layer of resin set rose petals!
8. How to press flowers for dried flower and herb crafts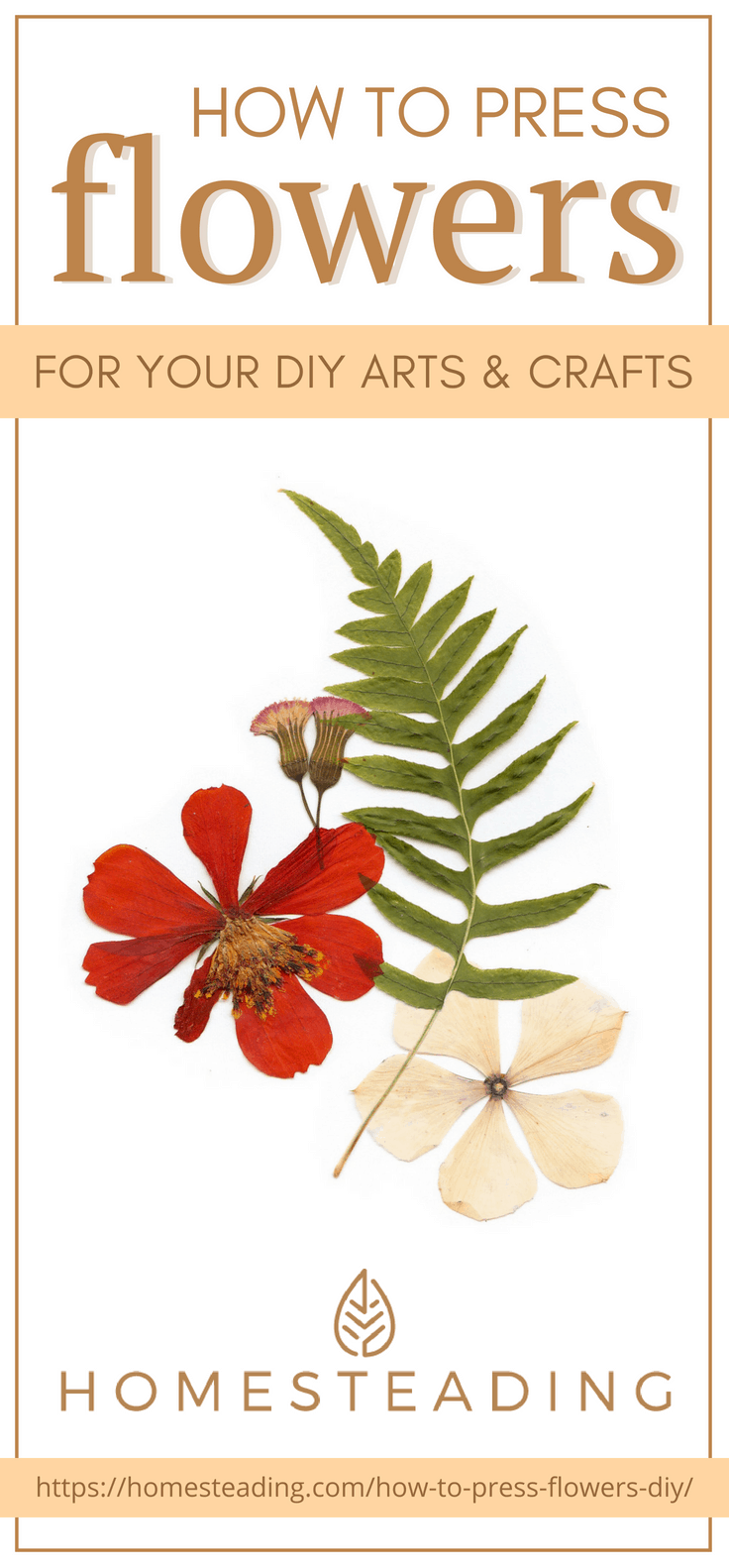 By now, we've talked a lot about dried flower and herb crafts that involve choosing whether or not you'll press them, but not everyone has actually tried pressing flowers before. Perhaps you've tried it but you were sort of winging it and you're not actually sure you did it right! Either way, here's a fantastic tutorial from Homesteading that walks you step by step through pressing herbs and flowers just right so nothin gets torn or squished.
9. Dried flower and resin necklace pendants
Were you very intrigued indeed in the idea of making a flower and resin project but you're just not sure you'll ever use a tray? Perhaps you just love the look of the suspended flowers and leaves so much that you wish you could wear them on you at all times. In either case, we'd definitely suggest taking a look at how DIY Projects used resin to create beautiful necklace pendants.
10. Hydrangea and roses dried flower wreath
Have you actually already dried a stunning bouquet of flowers in their natural shape and now you're trying to find something slightly more unique than a regular bouquet to make as your display? Well, if you'd like to keep up that very natural theme, then we think you'll get along very well indeed making something like this stunning dried flowers and bent branches wreath outlined step by step on Grateful Prayer, Thankful Heart.
11. Pressed flower iPhone case
Are you so in love with the idea of making something from your pressed and dried flowers and herbs that you're really into the idea of having that lovely aesthetic with you all the time but you just don't think you wear jewelry enough to warrant making a pendant? In that case, we think you might get along a little better with something like this beautiful pressed and sealed dried flower phone case from Clare McGibbon instead!
12. Antique inspired pressed flower bookmark
To us, pressed and dried flowers have always made things look a little vintage, even if that thing is brand new and you pressed those flowers yourself last week. Even so, we love creating things that have a purposely vintage aesthetic. These lovely pressed flower bookmarks outlined step by step on Her Creative Spirit are the perfect example of what we mean!
13. DIY pressed flower candles
Just in case you'd prefer to make a dried flower project that's a little more glamorous because you're looking to increase how many homemade decor pieces you have displays in your rooms, here's an idea that's so pretty we can hardly get over it. Check out how TTC Crafts made these lovely dried flower candles using a heated spoon!
14. DIY dried rose bath bombs
Perhaps your favourite thing about dried flowers (besides how stunning they look) is how lovely they also still smell when they're freshly done? In that case, we think you'd have a blast harnessing that fragrant aroma by making something like these DIY dried rose bath bombs outlined step by step on Homey Oh My! Their tutorial outlines the process step by simple step.
15. Vintage inspired dried flower lampshade
Just in case you're still thinking about how much you'd love to up the number of dried flower pieces in your home decor scheme, here's an idea that's beautifully vintage looking with a sort of delicately rustic natural twist. Check out how A Handmade Cottage used their beautiful array of dried blossoms and leaves to create a lovely lamp shade using decoupage techniques.
Do you know a fellow avid crafter or DIY enthusiast who adores dried flower aesthetics and projects and is always on the lookout for new project ideas? Share this post with them so they have all kinds of fantastic inspirations to try out!