It might not be tank top weather quite yet, especially where we live, but that doesn't mean we're not already thinking about our summer wardrobe! In fact, most years we can be found beginning to make ourselves new summer pieces when there's still snow on the ground outside. Sure, there are lots of cute summer pieces that will be gracing the clothing racks at our favourite stores soon, and we'll no doubt treat ourselves to a few new things for the season, but there's just something about making out own summer clothing that gets us really excited! What's our favourite summer garment to make, you ask? We absolutely adore making ourselves DIY halter tops! There are just so many different styles, kinds, and upcycling options for creating shirts of this style that are both stylish and comfortable to wear in the summer.
Just in case you love wearing and making halter tops as much as we do, here are 15 awesome styles and tutorials that will help you get ready for this year's warm weather!
1. No-sew halter shop
Do you absolutely love transforming t-shirts into all kinds of different tank tops and shirt styles but you prefer to stick to very simple designs because you actually don't sew? In that case, we've got just the halter tutorial for you! Wobi Sobi guides you step by step through the process of making a simple no-sew halter top that's classic in cut and style.
2. DIY cropped halter top
Even though you love halter tops, do you actually sometimes avoid buying them in stores because you have a short torso and you don't like the baggy way store bought clothes fit you? Then perhaps you'd prefer to make yourself a custom style that actually fits, just like this crop top halter design from Injoyy! They show you how to make a top that fits high on your torso on purpose so you can feel comfortable and show off your figure.
3. V-neck, low back halter from a t-shirt
Do you love the way the straps look on a halter top but you find that the halters with a super high cut at the neck kind of bother you and make you feel too warm in hot weather? Then perhaps you'd prefer this V-neck design from True Blue, Me and You instead! We love the way this design balances the dip at the front by making it sweep low to show off your back as well.
4. DIY halter with a pinched string top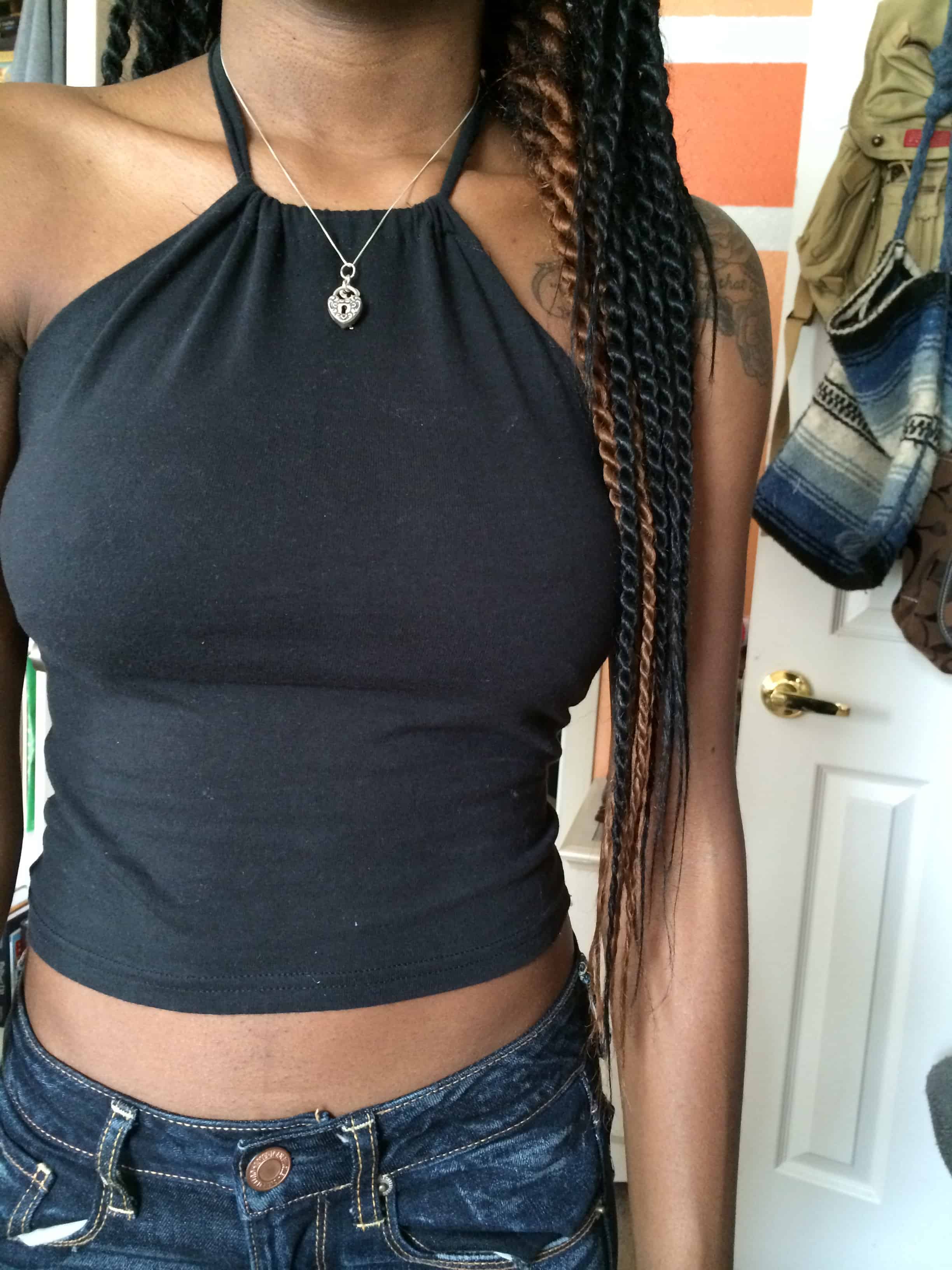 Have you always quite enjoyed the way puckers and bunches look in summer shirts and tank tops? We like them too because they're a very subtle way to add some detail even if you prefer your halter tops quite plain. That's why we like this tutorial from A Jackee of All Trades so much! They show you hot to make a halter with a pinch at the neck for your halter string to gather through.