DIY Shower and Bathroom Benches
Contrary to popular belief, shower stools aren't just for the elderly! In fact, they're trending back into the average home in a very big way because they're so convenient. They're great for shaving your legs, setting things on, enjoy a good, hot steam after a long day at work, and so on. That's why, in our upcoming DIY bathroom renovation, we're considering including one! To prepare for it, we've been on the lookout for all kinds of different DIY shower bench options and info.
Are you feeling just as curious about the process of making shower benches as we are, if not more? Check out these 13 awesome shower bench tutorials that we've come across so far in our search for inspiration and guidance!
1. Redwood shower bench
Are you the kind of person who has at least a little bit of woodworking experience under your belt and isn't afraid to use it? Then we just might have found the perfect shower bench tutorial for you right out of the gates! Whether you're planning on building a new shower like we are or already simply have the space in your current one, this lovely wooden redwood DIY bench outlined on Ana White  is a great option.
2. Teak folding shower seat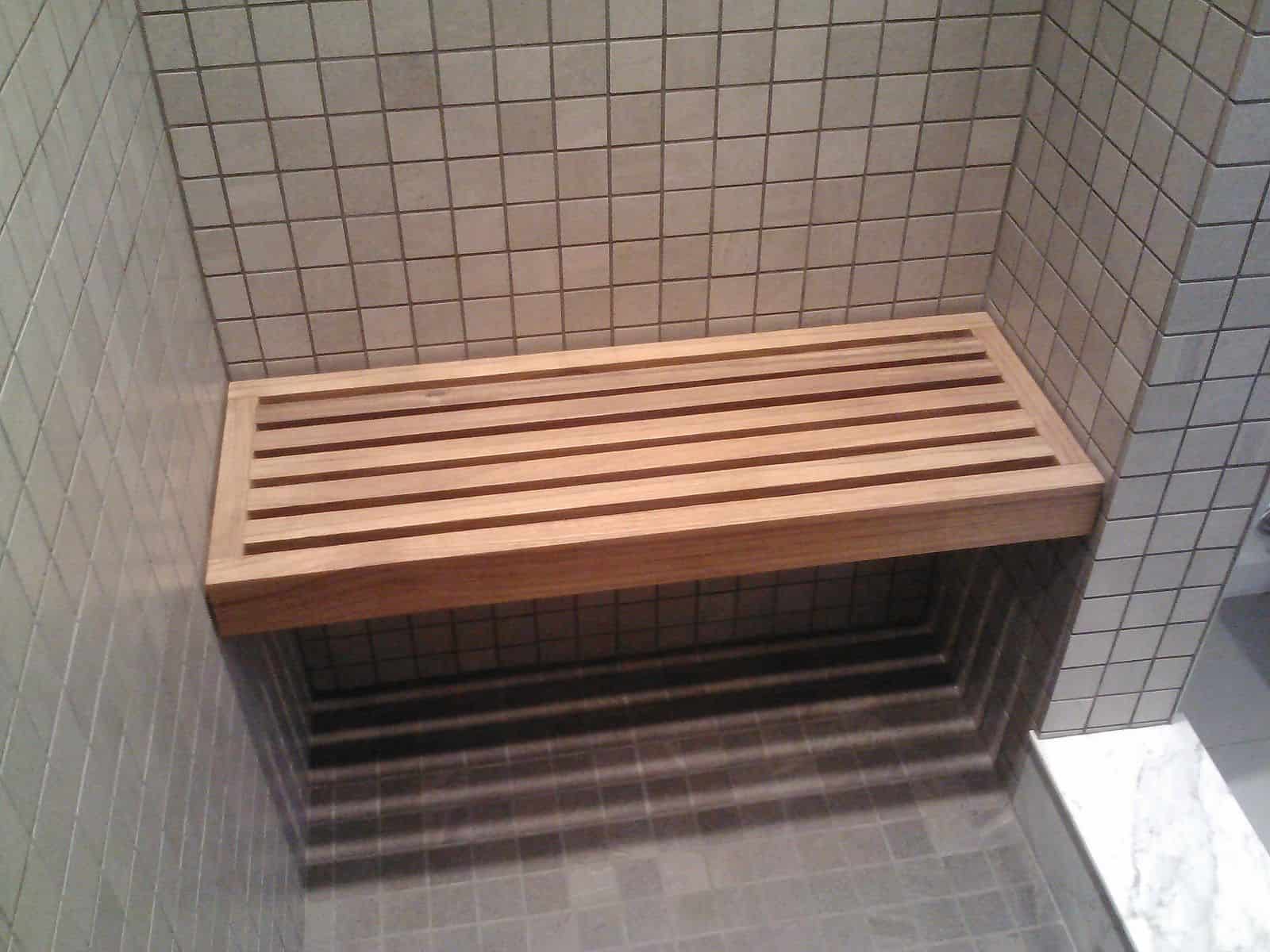 Do you have the space for some kind of shower bench in the end of the shower you currently had, but it certainly isn't the kind that's a whole separate piece of furniture with legs? In that case, we think you might get along much better indeed with something like this wall mounted folding bench that slots right between the walls and can collapse downward. My Urban Orchard shows you how they made this one from teak wood.
3. Full DIY shower with a built-in bench
Perhaps you're building a whole new shower from scratch like we are and you're so set on the idea of making yourself a shower bench that you'd rather build it right into the design? Then we think you'll be quite interested indeed to see how Countryesque measured out and allotted for there's like an actual piece of the wall extending outwards a little ways at just the right height.
4. Spare patio wood shower bench
Are you the kind of crafting enthusiast who will use just about any kind of DIY project as an excuse to upcycle if you can? Well, if you happen to have wood left over from other home improvement projects, like Forever Redwood did here, then you've got most of what you need to make this well-sized DIY shower bench from scratch! They show you how they did it using leftover wood from their deck and patio.