15 Shoulder-Length Hairstyles to Rock this Fall
Back-to-school season is back in session! And with that prep comes new clothing hauls and maybe a fresh haircut too.
If you want to take your tresses to a new level before you hit the hallways, why not check out some of our favorite fall-inspired finds. They're complete with tutorials that you can test out and experiment with on your own!
These 15 shoulder-length hairstyles are perfect to rock this autumn season.
Check them out below!
1. Totally Twisted
Grab those shorter locks and twist them up! Get them out of your face and style your outfit with an edgier, fun look! Check out how to make that happen by visiting our friends at Brit + Co.
2. Half Double Dutch Braid
Here's a quick way to show off your tresses while getting your hair out of your eyes! Over at Uplifting Mayhemyou can learn how to do a mini, half-up double dutch braid. It's such a fun, youthful accent for your hairstyle.
3. Fishtail Knot
A Beautiful Messtakes us through the steps of creating this tiny, fishtail braid. It's a really great knit hairstyle to have in your repertoire. Just throw on some dry shampoo, braid, and go for the day!
4. Beach Waves
Everyone needs a go-to tutorial for some beach waves. It's one of the most versatile of hairstyles – perfect for any occasion. Check it out for medium-length hair over at See Mama Go.
5. More Accents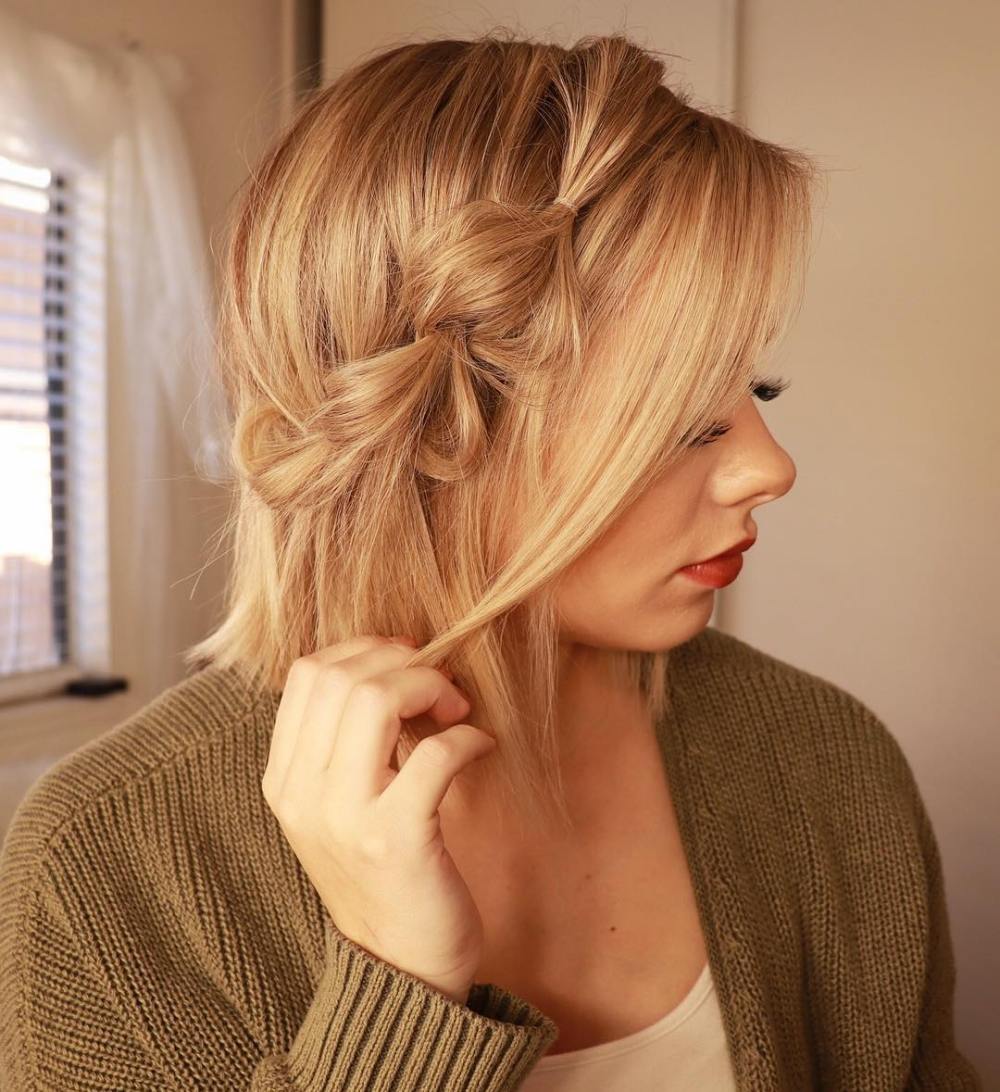 This is an interesting braid accent, don't you think? If you hop on over toInstagramyou'll be able to snag the tutorial. It's a great way to edge up those favorited fall outfits!
6. Half-Up Messy Bun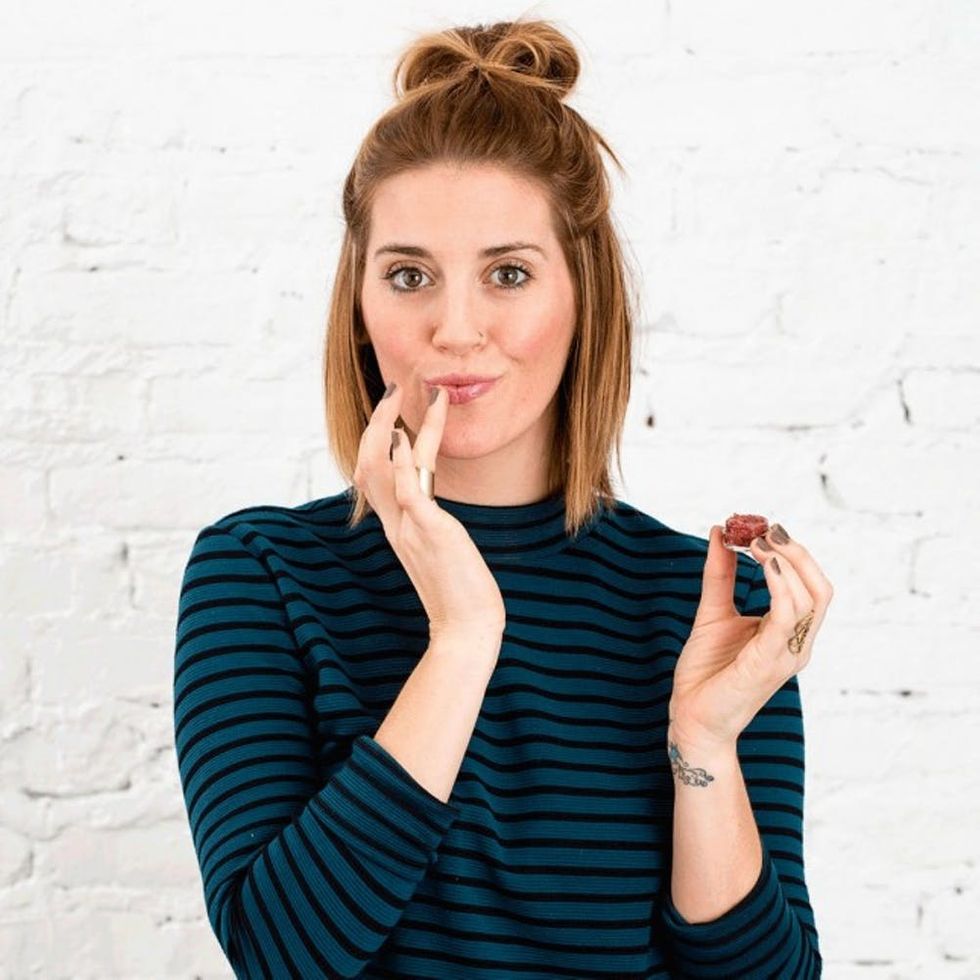 Messy buns are a must-have as well – including the half-up version. Show off your new haircut but give the look some spunk too. The tutorial can be found at Brit + Co!
7. Festival Colors
Need a look that's perfect for a festival, concert, or even just a quick weekend adventure with the girls? Instagramhad a quick bit of inspo for you too! Grab some colorful bobby pins and have fun mixing and rearranging!
8. Easy Curls
All Things Reganlets us in on the secret to easy, romantic curls. Just like fresh, beach waves, everyone needs an easy curling tutorial in their back pocket as well. And this one is fool proof!
9. Classic Top Knot
The DIY Playbookgives us the deets to her more-than-perfect, chic topknot hairstyle. Whether you decide to go half-up or all the way, it's such a great look for everyday errands or a work meeting. Check out the tutorial after the jump!
10. Half French Twist
Keep your locks down and accent your hair in a subtle, sophisticated way. The Small Thingsserves up this perfectly simple tutorial that we had to snag. It's a loose French twist!
11. Spunky Pony
Sometimes a low point is all you need. Do a bit of tousling and clasp the back with a fun accessories for a spunky surprise! This particular piece we found while perusing on Etsy.
12. Headbands Too
Etsyhas a wide array of amazing headbands too. From vintage pieces to handmade beauties, this is a great way to style shoulder-length locks. We love the poshness and sophistication – it's very Gossip Girl.
13. Undone Waves
If you want some undone waves, nothing too hard to style or precise, hop on over to The Small Thingsone more time. This is a flawless tutorial that works on a variety of hair textures. It's such an easy way to do your hair for the day.
14. Flower Braid
No matter the length of your hair, you'll be able to make this one happen. Just travel back over to A Beautiful Mess for all of the details. And swoon over that gorgeous, perfect shade of blue while you're at it.
15. Modern French Twist
And finally, this modern French twist is such a fun way to do your hair! Whether it's for school or for a weekend event, it's a versatile updo that shoulder-length tresses can easily carry. Snag all the information at Brit + Co.