30 Free Sewing Patterns For The Beginning Sewer
Grab your sparkling, new needle or fresh out the box machine and pick out one of these patterns to practice on! If you're new to the sewing scene, then you'll need to take a peek at each and every one of these FREE patterns. For the kids, for yourself or as a funky, DIY gift, there are a lot of great ideas compiled here. From accessories to basic clothing pieces, here are 30 free sewing patterns for the beginning sewer to dive right into.
1. Girl's MuuMuu
Pretty Prudent gives us an adorable pattern for dressing our little ones throughout the summer or even on vacation. Mix up prints and colors for something extra fun!
2. Kimono
Mollie Makes gives us some great inspiration and free patterns. And one of our favorites is this gorgeous kimono that's quite simple to make!
3. Gym Shorts
Thanks to The Purl Bee you can make going to the gym just a bit more fashion-forward. Check out the free pattern and teach yourself some new trick throughout the process.
4. Pillowcase Bag
If you want to start with an accessory instead of a piece of clothing, try out this adorable pillowcase bag from Sew Delicious! You can use it for so many things once you master the project.
5. Bookmark
This one is so easy you don't even need the pattern. Instead, practice your skills while following along with this bookmark project by Crazy Little Projects.
6. Receiving Blankets
Here's another way to dip your toes into the sewing game and create something useful for your baby girl or boy – or even a friend! Check out how to create these 3-minute blankets over at Ella Claire.
7. Hair Bows
Momtastic shows us how to create a simple hair bow using simple sewing skills. Think of all the fabrics you can use for this project!
8. Baby Leggings
Only two pieces of fabric are used to make these adorable additions to your baby's wardrobe. Make it Love it will show you how – step by step.
9. Circle Coasters
Check out the pattern for these cuties over at Craft Foxes. They're simple, an easy way to practice your sewing and a great way to cozy up the living room.
10. Keychains
Use these as fun DIY gifts or another way to test your sewing abilities. They're adorable and incredible easy to conjure up. Learn how at Living with Punks.
11. Messenger Bag
Crazy Little Projects shows us how to create a simple messenger bag. Fun prints, patterns and more can come into play with this project.
12. Apple Softie
A teacher's gift or something for the little one's to play with, learn how to create this adorable, apple softie with the free pattern from Positively Splendid!
13. Reversible Baby Vest
Pretty Prudent has a tutorial that is an absolute must-see. Even veteran sewers will want to see how easy this adorable vest can be made for your babies!
14. Bow Tie Tee
Check out how to hand-sew an adorable accent right onto an older t-shirt and make it new again! It's Always Autumn shows everyone how to upcycle in minutes.
15. Basic Tank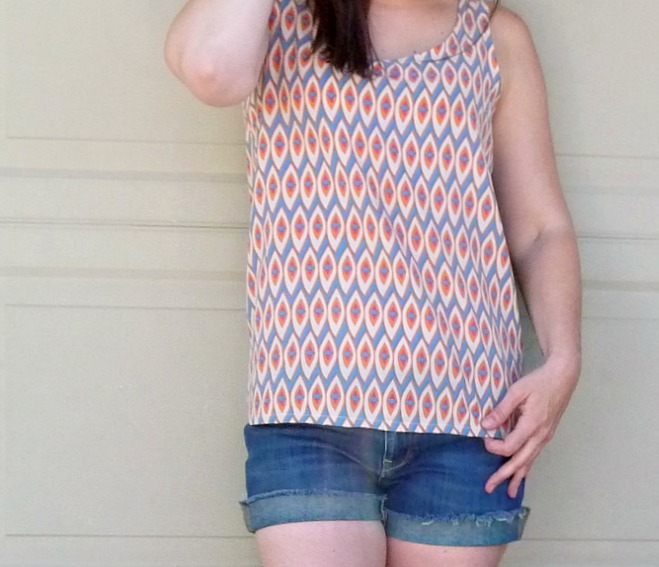 Learn how to create your own comfortable and basic tank top with this easy tutorial from Domestic Bliss Squared. Use one of your favorites as its foundation!
16. Basic Blouse
Oh Oh Blog guides us through how to make this basic blouse within minutes all while practicing some sewing skills. We love her print choice too!
17. Triple Tote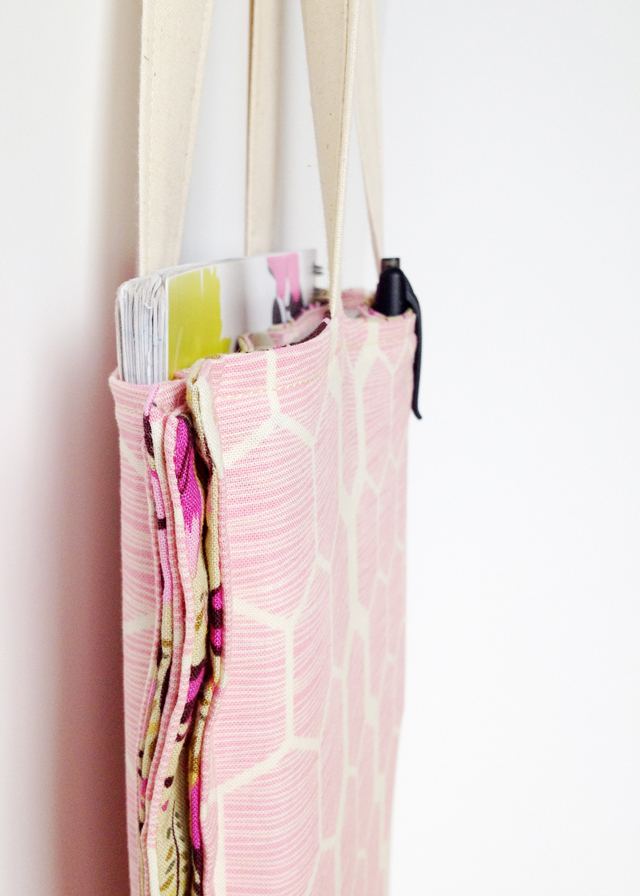 Hop on over to DIY Dreamer quickly! They have a super simple tutorial on how to make this triplet tote with such easy – and style too!
18. Simple Skirt
Create this super simple skirt, go casual or more work-friendly, with this tutorial from Shrimp Salad Circus. Use prints, various colors or textural fabrics.
19. Pillowcase
Dana Made It gives us a free pattern for an easy pillowcase – one you can get really creative with too. Pick fun fabrics and mix and match!
20. Extra-Long Toddler Bib
Merriment Design gives us an easy way to keep the toddlers clear of stains during snack time. With this free pattern you can learn how to create a super easy – and functional – bit for your little one.
21. Girls' Nightie
Take an old t-shirt and learn how to create a nightgown out of it for your little girl. With some basic skills you'll be practicing and creating thanks to It's Always Autumn.
22. Pillowcase Skirt
Skirting the Issue gives us a super easy-to-follow tutorial for any beginning sewer to accomplish with ease. Pick out some fun and flirty fabrics, grab the materials and get to work!
23. Infinity Scarf
Sweet C's Designs shows us how to create an easy infinity scarf to dawn all fall long. Customize it to your liking but figure out how to use sewing machine easily.
24. Baby Blanket
Create a personalized baby blanket for your little one or a friend's upcoming baby shower. Greener Grass shows you how to go it step-by-step.
25. Kids' Belts
Here's another pattern-free tutorial but another way for novice sewer's to hone in their skills. Create some adorable belts for the kiddos just hop over to Crazy Little Projects to check them out!
26. Sunglasses Case
Pretty Little Projects gives us another wonderful and easy tutorial for practicing  your sewing skills. But you'll also have an adorable way to carry around your sunglasses when you're done.
27. Girls' Jersey Dress
28. Tote Bag
The Purl Bee does it again with this super easy tote bag that takes … only 20 minutes to create! And you can have so much fun picking out your fabrics.
29. Beauty Bag
Hop back over to Mollie Makes and grab this little project. It's a perfect DIY gift (you can even throw some goodies inside) but also a great way to organize your makeup, make traveling easier or tidy up your tote.
30. Boys' Pocket Shorts
Naptime Creations gives your this pattern for pocketed boy shorts for free! And they're simple enough to do for the very earliest of beginners.