DIY Pink Butterfly Barrette
In my house, hair accessories are all the rage with the kids right now. There isn't a single morning before school where someone isn't asking me to put some kind of flower, gemstone, ribbon, or other embellishment in their hair. Since crafting together is one of my kids' favorite past times, I'm always trying to teach them how to make things that are related to their interests, style, and the things they like, just to keep them interested. I'm sure it'll come as no surprise, then, that we've started making our very own DIY hair accessories together! These adorable butterfly barrettes were our most recent foray into the world of accessorizing.
Like I often do, I decided to document the process of making one of these little butterfly barrettes so I could show other crafty parents and little accessory lovers how they were done. Check out these step by step instructions complete with photos! If you'd rather follow along with a video tutorial instead of written words, scroll to the bottom of this post to find just what you're looking for.
For this project, you'll need:
Pink foam paper

Gold sparkly card paper

A snapping hair barrette

A pencil

Hot glue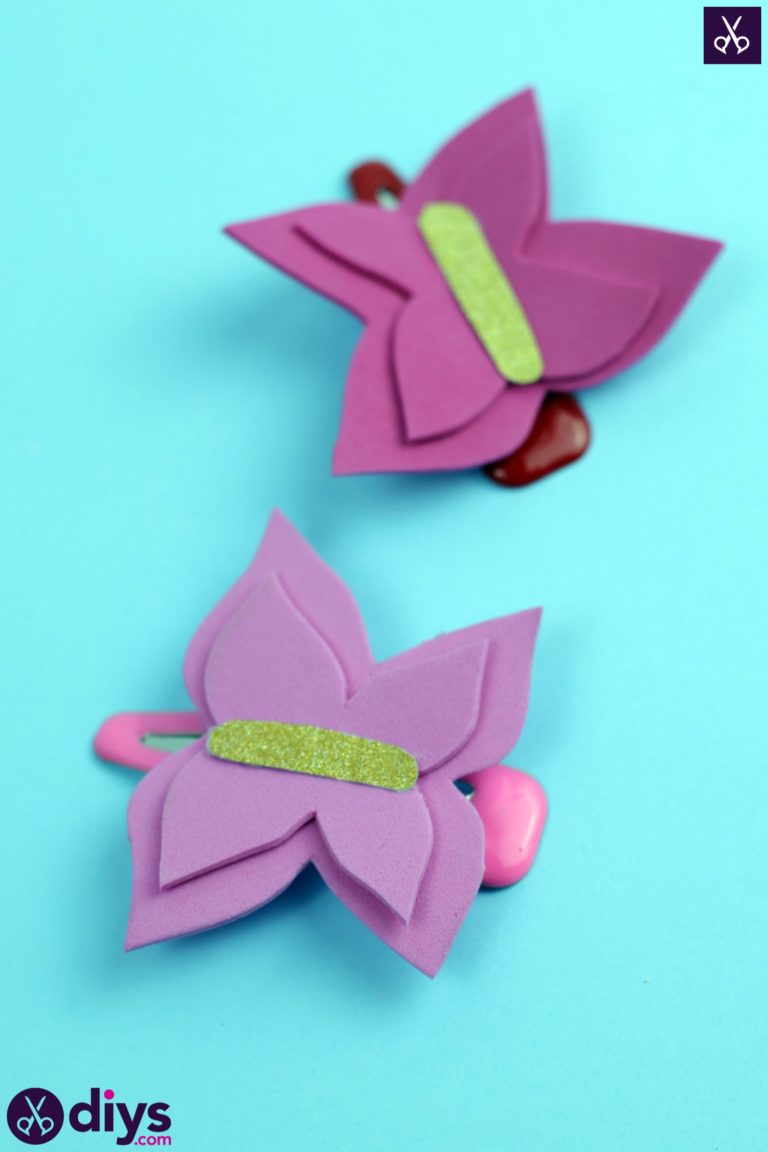 Step 1:
Gather your materials!

Step 2:
Use your scissors to cut a rectangular shape from the corner of your sparkly gold card paper that's about an inch long and half an inch thick. Then use them to round the corners and straight edges off until you have the shape of a thinly elongated oval. This will be your butterfly's body! Set it aside for the moment.