Easily Create A Pillowcase Out of Napkins!
Creating home décor is one of my favorite DIYs to do. I love having the ability to create my own unique, one-of-a-kind pieces to fill my home. There's something about knowing you have a decorative piece in your home no one else has.
I was in a home goods store checking out some of their home décor pieces when I ended up in the dining and entertaining section.  I spotted some really pretty napkins. These napkins were bright, bold, and very colorful. The patterns were modern and playful. Now, I really didn't need napkins, but I just had to have these. A light bulb went off; I could use these to create a pillowcase!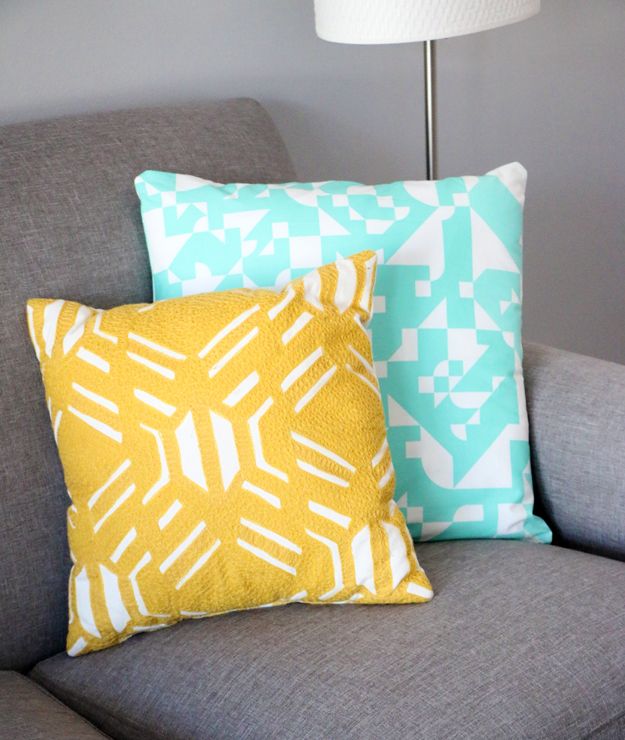 Napkins are the perfect size to create a pillowcase. Just think of the possibilities with all of the napkin designs out there. Creating your own pillowcases out of napkins in not only easy, but it's way cheaper than purchasing a high-priced pillowcase at a box box store!
Here's what you'll need:
2 Fabric Napkins
Pillow
Straight Pins
Scissors
Thread
Sewing Machine (or Sewing Needle)
Step 1: Before you get started, you will want to iron both of your napkins. Most fabric napkins come folded with some serious creases in them. You want to make sure your fabric is crease free!
Step 2: Lay one of your napkins down so the pattern is facing up. Then, take your other napkin and lay it on top of your other napkin facedown.  You want to make sure the pattern is facing the pattern on your first napkin.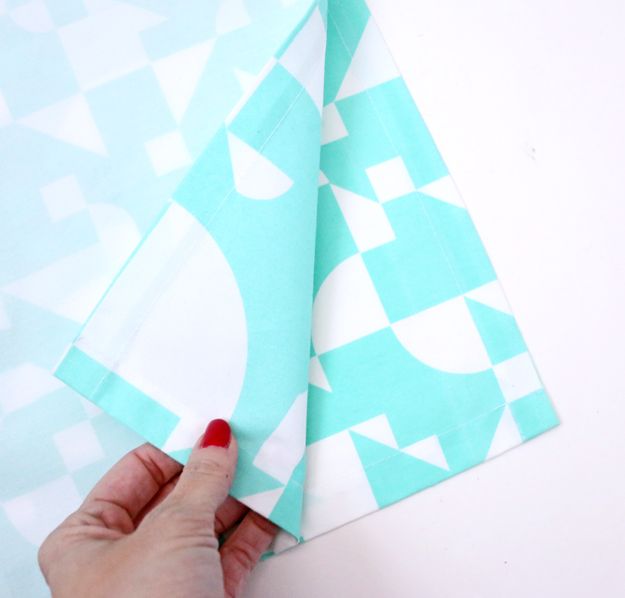 Step 3: Grab your straight pins and begin pinning the sides of your napkins. You will pin 3 sides, leaving one side unpinned.
Step 4: Once your napkins are pinned, you will begin sewing the sides.   I sewed my napkins along the seam lines. I did this to hide the original stitches. If you do not have a sewing machine, you can hand stitch the fabric. You will just thread your needle and go up and down through the fabric, creating a stitch. You will create stitches that are right next to one another. Once again, you will leave one end unsewn.
Step 5: After you have sewn all three sides of your pillow, you will turn it so the pattern is right side out. You will want to make sure you poke out the corners of your pillow.
Step 6: Take your pillow and place it inside of your pillowcase.  Grab your straight pins again. You will fold in the bottom, open end of your pillow and pin it closed.  Finally, you will sew up the end with your sewing machine (or by hand). When you are finished sewing you will be left with a fun, and playful, pillowcase!
Just think of all of the pillows you could make out of fabric napkins you find at your favorite stores!