How to Make a Paper Plate Minion
In my house, nothing makes the kids more excited and happy than Minions. Of course, I don't mean that my kids have their own little henchmen to boss around; I mean that they're completely obsessed with the funny little yellow characters from the movies The Minions and Despicable Me! I always find that our "crafternoons" together go the best when we're working with a theme that really gets the kids excited, so I'm always trying to come up with new ideas for cool crafts that involve things or characters they really like.
That's how I came up with this paper plate Minion idea! Paper plates are a classic childhood craft idea that I loved doing when I was little, so now I do them with my own kids all the time, and they're still a huge hit all these years later. Here are all the simple steps I took to turn a paper plate into a Minion! You'll also find a video version of this tutorial at the very end, just in case you'd prefer to follow that.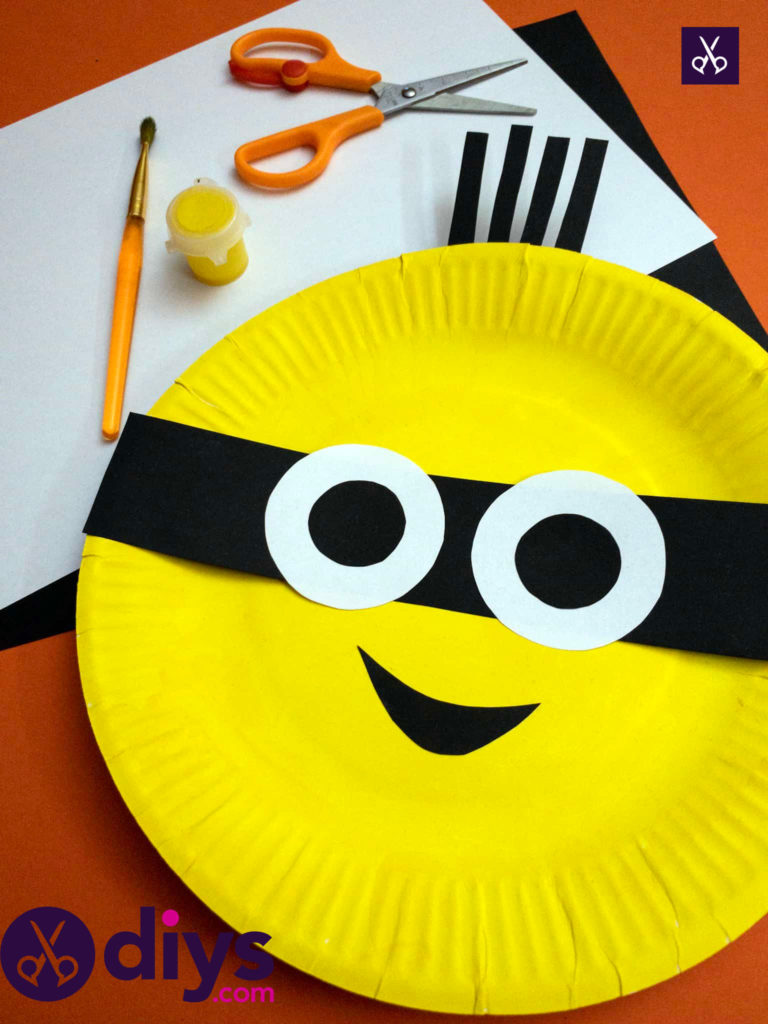 For this project, you'll need:
Paper plate
Glue sticks
Scissors
Cardboard (black)
Paper (white and black)
Paint (whatever kind you like best)
Paintbrush
Pen
Calipers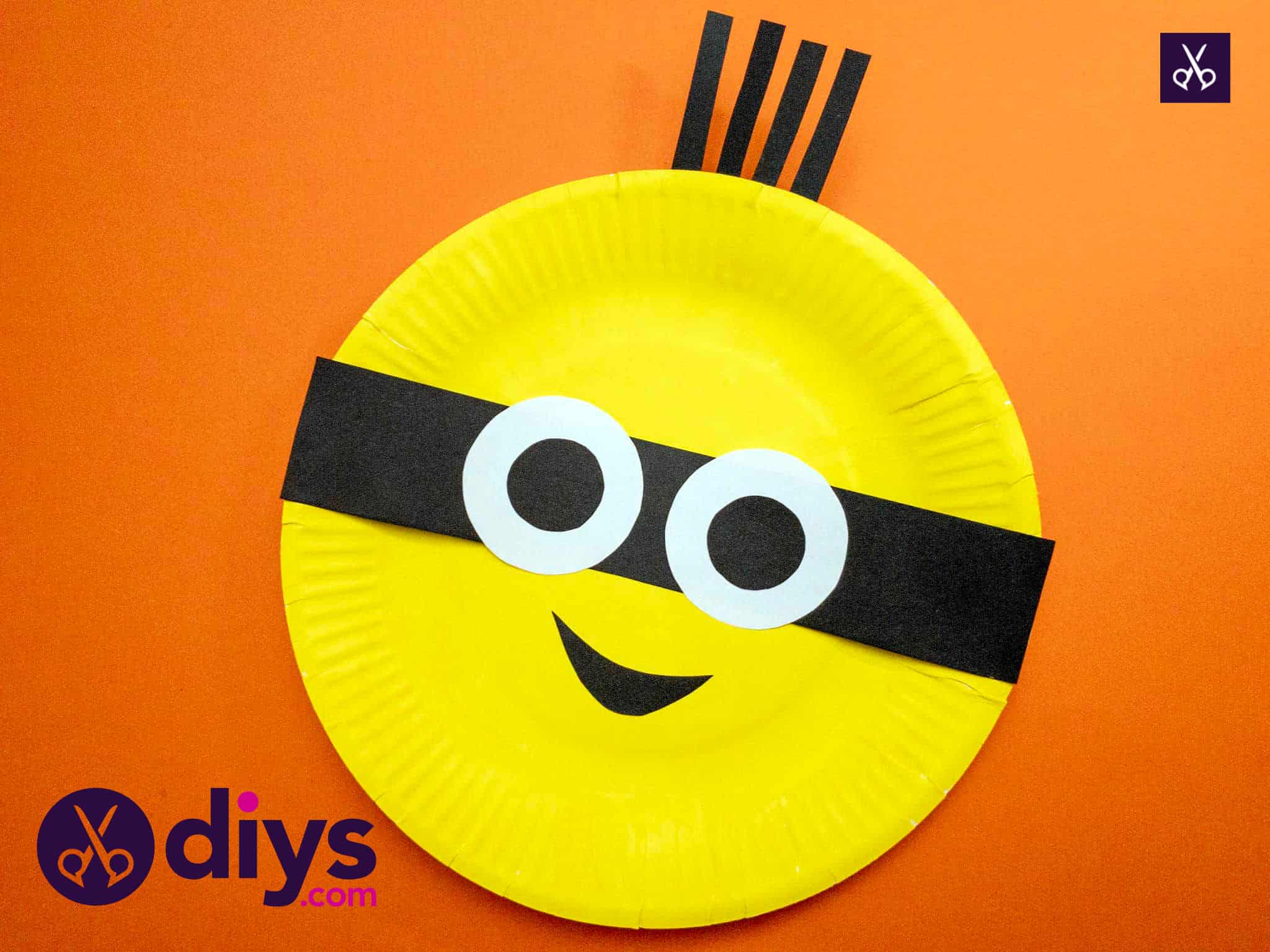 Step 1:
Gather your materials and open that bright yellow paint first thing! Paint your whole paper plate a solid yellow. I had to do two coats of paint to get the colour as bright as a I wanted, letting the paint dry in between, because I was using gentle, non-toxic kids' paint. I wanted to be sure that the white of the plater didn't show through and mute the colour. After all, Minions are very bright!
Step 2:
Cut a strip from your black sheet of paper! I used the full length of mine, but measured the strip to be about an inch and a half thick. I used a ruler to make sure the line I cut along was just as straight as the outer edge of the paper, so the two sides matched.
Step 3:
Use your calipers to create small circles on your black paper. I measured the tips of my calipers to be about half an inch apart. I drew two even, solid black circles on my black page.