15 Impressive Knitted Sweater Patterns
Now that fall is here and winter is coming, we've completely hunkered down into knitting mode. There's just something about this time of year that makes us want to knit as many warm things as possible, and we've been particularly obsessed with making sweaters this season! We've always got our eyes peeled for fantastic new sweater patterns.
Just in case you love the idea of knitting yourself or your loved ones some new winter sweaters just as much as we did, if not more, here are 15 of the best patterns we've bookmarked recently.
1. Discipline sweater
The stitches are simple, the fit is easy to manage, and the directions are clear; this fantastic (and wonderfully classic looking) pattern is the perfect start for beginners or a nice palette cleanser for experienced knitters who need a break from more complicated things! Get the full details on Brome Fields.
2. Caora sweater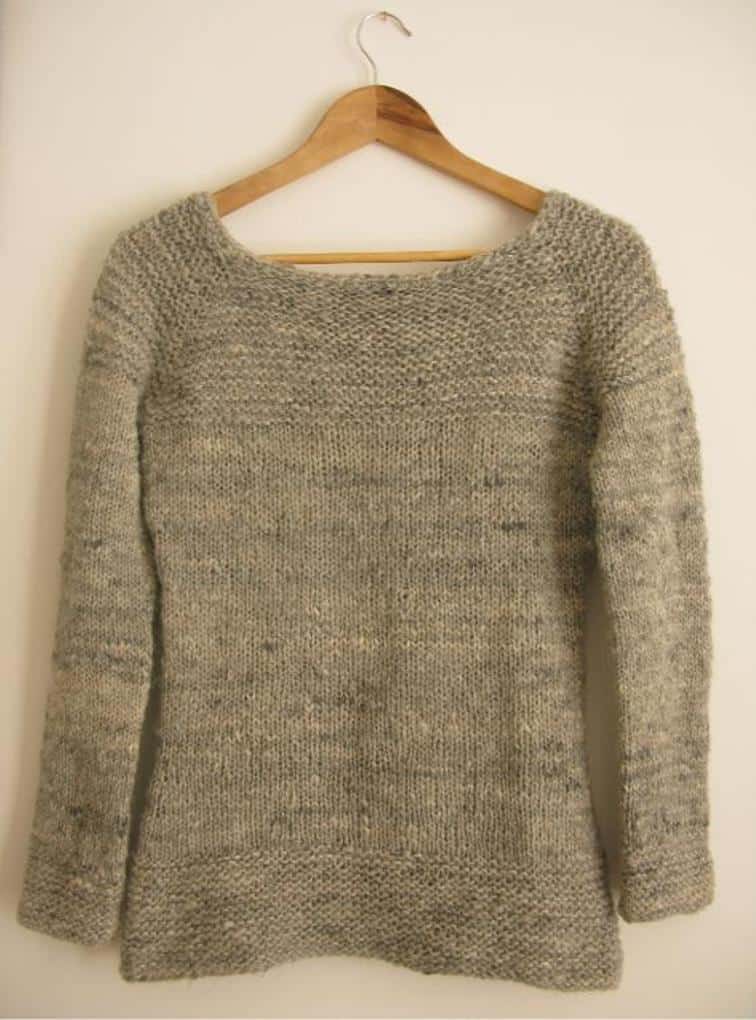 Did you quite enjoy the idea of making a simple sweater that's comprised mostly of easy knit stitches but you think you'd rather create at least a little bit of contrast at some points, perhaps just around the edges? Then check out how Littletheorem Knits did just that by swapping to garter stitch at certain spots in the sweater's construction.
3. Seriously Chunky sweater
Have your favourite knitted projects always been the ones that are the chunkiest designs out there because they're extra cozy, they knit up quick, and you love the stitch definition the yarn usually has? In that case, we'd absolutely suggest taking a look at how Knitting Bee made this fantastic oversized sweater with a simple basket weave pattern.
4. Heavenly sweater
Just in case you loved the simple stockinette pullover idea but you're a little more experienced in sweater construction and you adore the idea of knitting in slightly thinner yarn, here's a casual pattern that's great for everyday wear! We love the way Ankestrick created subtle eyelets all along the bottom edge.