Knitted Kids' Toys That Are Fun For Everyone
DIY projects make the absolute best gifts for your kids. They get to enjoy receiving a present, and you get to enjoy making it! Knitting your kids toys is a great way to keep you both occupied and happy. Check out these great knitting patterns for cute kids' toys!
1. Juggle birdies
These little round birds are the perfect playmates! Knit one for snuggling or three for actual juggling!(Source: Luulla)
2. Millie the Rabbit
Little knitted bunnies make perfect Easter gifts! This one will fit right in the basket with their chocolate eggs.(Source: Luulla)
3. Rupert Reindeer
Knitted toys make great Christmas gifts too! This little reindeer will look adorable popping out of the top of your kids' stockings.(Source: Luulla)
4. Tooley owl
Many knitted patterns you'll find make rounded animals. This owl, however, is adorably square! His shape makes it easier to prop him up for tea parties.(Source: Luulla)
5. Goat puppet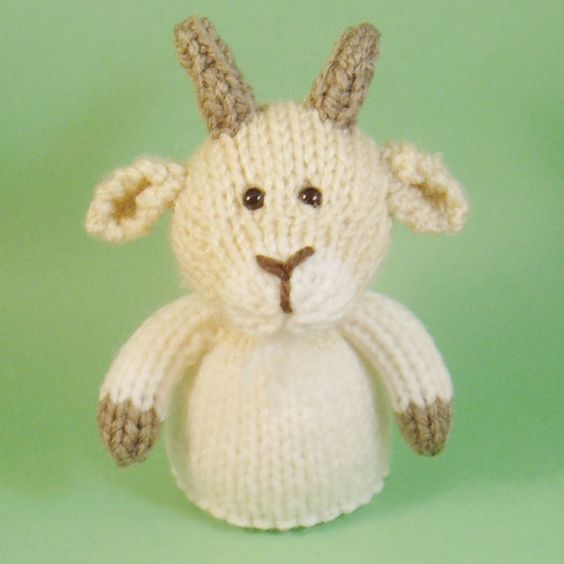 This adorable little goat can be a finger puppet, an egg cozy at breakfast, or a little decorative friend in your child's bedroom.(Source: Jellybum)
6. Whirly submarine
Not all knitted toys are animals! Kids will love zooming around the room like they're exploring the ocean with this adorable knitted submarine.(Source: Fluff and Fuzz)
7. Knitted Hello Kitty
What's cuter than a cartoon kitty cat? A knitted cartoon kitty cat, of course!(Source: Knitting Bee)
8. Pocket monkey
Little toys are fun for kids who like to carry a plush friend with them at all times. Check out how cute this pocket-sized monkey is!(Source: Luulla)
9. Garden mice
Kids will love the adorable little outfit on these garden mice! Knit them one or knit them a whole mouse family!(Source: My Flower Journal)
10. Little cotton rabbit
Like the little garden mice, these cotton bunnies come with their own outfits. You kids will have fun inventing them their own personalities too!(Source: My Flower Journal)
11. Knitted tea set
If your kids love having pretend tea parties but their play is a little too reckless for the fine china, knit them this adorable tea set instead!(Source: Woman's Weekly)
12. Knitted cupcakes
These adorable cupcakes are perfect for paying tea party, bakery, or birthday! You'll also have a blast knitting their fun colours and details.(Source: Woman's Weekly)
13. Miffy bunny
This little Miffy bunny is the perfect snuggle buddy for young kids during nap time.(Source: Knitter Bees)
14. Egg cup bunny
This little bunny will be another one of your kids' favourites for carrying everywhere! If he's small enough to fit in an egg cup, then he won't be a big distraction if they bring him to the dinner table.(Source: Luulla)
15. Soft round bunny
These little bunnies are the perfect round shape for snuggling. They're especially nap time friendly if you choose a soft, fuzzy baby yarn that's nice to touch your cheek to!(Source: Stitch Craft Create)
Do you know lots of knitters with little kids in their lives? Share this post with them!