Refreshing Infused Water Flavours
In the years of experience that we have in DIY circles and the crafting world, we find that tea is always a big topic. Delicious and health beneficial teas are just something that are easy to make for yourself without hassle but fantastic to enjoy. We're not actually huge fans of how drinks, however, even in the fall when the weather starts to get chilly. Even so, the idea of infusing water with some healthy, natural flavour really appealed to us because we thought it might help us up our water consumption over the course of the day and that's never a bad thing! In our quest to help ourselves enjoy drinking water a little bit more, we came across the concept of fruit infused waters that are supposed to be enjoyed chilled and since that day we've never looked bad!
Just in case you're as intrigued by the concept of healthy, flavourful infused waters as we were, here are 15 of our favourite recipes and ingredient combinations to get you started!
1. Watermelon cucumber citrus water
If your primary aim is to really up your water intake, then it only makes sense that the ingredients you put in your infused water also be things that contain a lot of water themselves, right? That's part of the reason we love this watermelon cucumber citrus idea so much! We also enjoy that Joyfulscribblings added some citrus and a bit of mint just to make sure that the whole concoction really has flavour, but still in a taste complementary way.
2. Simple lemon lime water
Perhaps your main interest in making yourself infused waters is just to add a slight but of simple flavour so that the water tastes like something? In that case, why mess with the classic recipe that restaurants have been serving since the beginning of the industry? Unsophisticook suggests letting slices of lemon and lime soak in your glass or jug to give each gulp of water a fresh taste that also keeps your digestive tract clean and benefits your metabolism.
3. Orange mint water for tummy cramps
Are you very into the idea of citrus water but lemon and lime isn't quite interesting enough a combination for you and you don't like watermelon enough to try the citrus cucumber idea we showed you above? In that case, perhaps cutting a couple ingredients out and sticking to just orange and mint would be preferable for you! Momsdish gives you tips on how to properly flavour the water to your tastes.
4. Strawberry basil water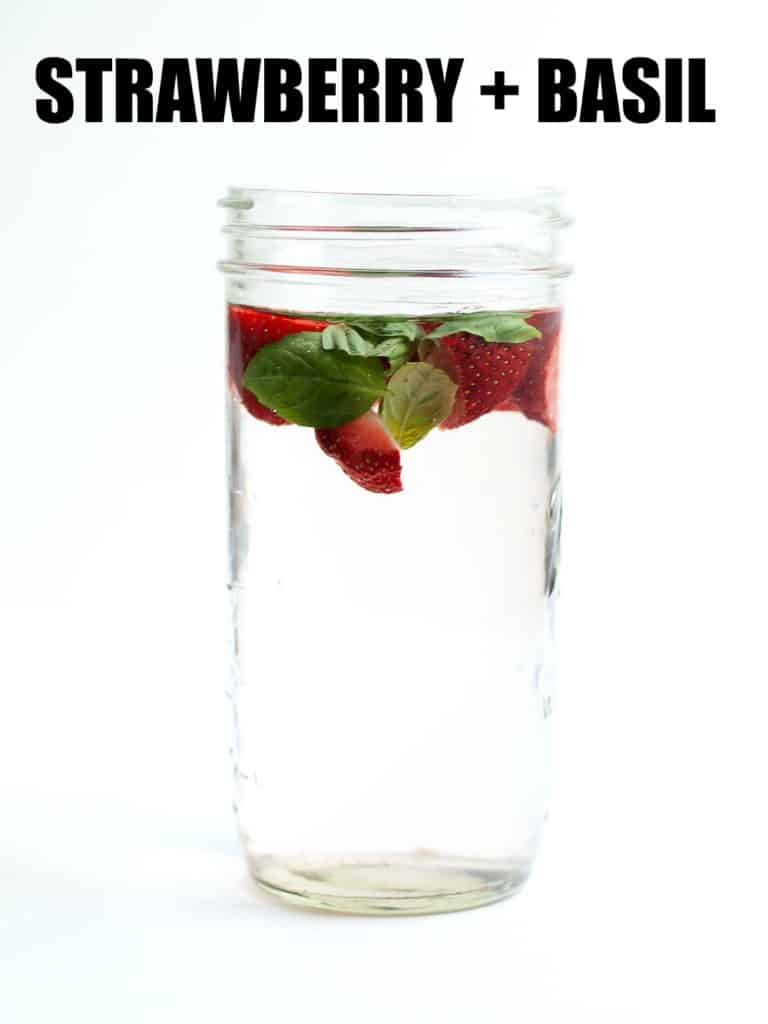 Maybe you love the idea of infusing water with fruit but your very favourite fruits are berries? Well, believe it or not, berries of all kinds can actually be used in fruit infusions too! They're so flavourful that we find we don't need to mix them with very many other things, so many of the berry recipes we like best only contain two or three ingredients. You simply don't need more, especially if you're using aromatic fresh strawberries like Happy, Healthy Mama did here! They've added mint for maximum refreshment.