Drawstring backpacks have been such on vogue recently and they have become the perfect solution to bring with yourself everyday essential stuff. No matter what size or material they're made, with their casual urban look you'll want one for yourself. Guess what? You can make it with your favourite patterned textile, giving it you personal touch.  Going to the gym? Backpack your stuff. Day out with your friends? Backpack all the essentials. Lunch to bring to the office? Backpack it! Tons of uses for a fun DIY.
I'm personally fan of leather backpacks which can be still made following this tutorial but only if you have a specific leather sewing machine.
Materials:
cotton fabric
matching thread
cotton ribbon
scissors
sewing machine
pins
Start by cutting out two pieces of 17 x 11 inches fabric and place them on the table wrong side facing you.
Using the cotton ribbon as a guide for the size, fold the short end of the fabric and pin it in place. This will be the loop for the ribbon! Make the same to the other rectangle and sew them.
Pin the two rectangles together having right sides facing each other.
Now let's make the closing top magic. Your ribbon has to follow this path: inside from the left side on the top rectangle and out on the right; then inside the right of the bottom rectangle and out to the left; finally, again inside the left side of the top rectangle and out to the right. You should end up with the ribbon going in the loop on the left and ending out on the right. Make it flow on so that it is long enough on both sides to make the straps afterwards.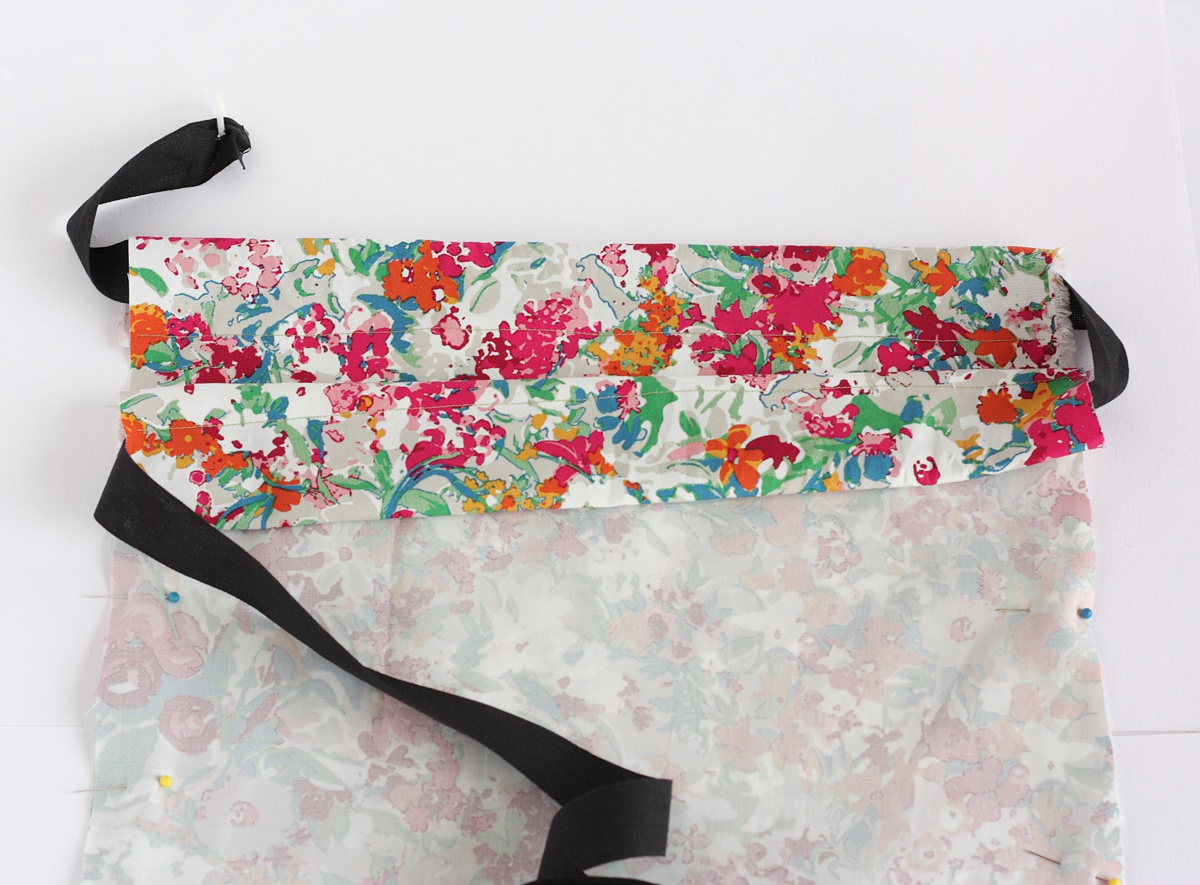 Now sew the along the sides of the rectangles, where we pinned before, but stop 4 inches from the bottom, as we'll have to secure the straps here. Next step is to pull slightly closed the top end, so you'll have more ribbon to work with and you can obtain the perfect size for your shoulders with a "in use closing". Grab both straps and push them inside the backpack, making them come out from the bottom edges we left open. Watch out not to mix left and right one! Pin them in place and sew. I recommend sewing 2 or 3 times to make them secure. Cut any exceeding ribbon and sew the bottom to close entirely the rectangle.
Finally, turn right way round and you have your backpack! That was pretty easy and the final effect is gorgeous. Now you can go around and answer to people who ask where you bought it: "Well, I did it actually".