DIY Natural Hair Moisturizer
Do you have split ends and suffer from dry, static-prone hair? If you've found that store-bought conditioners don't work very well, give this all-natural moisturizer a try. It's filled with healthy ingredients that are sure to perk up your hair and leave you looking your best.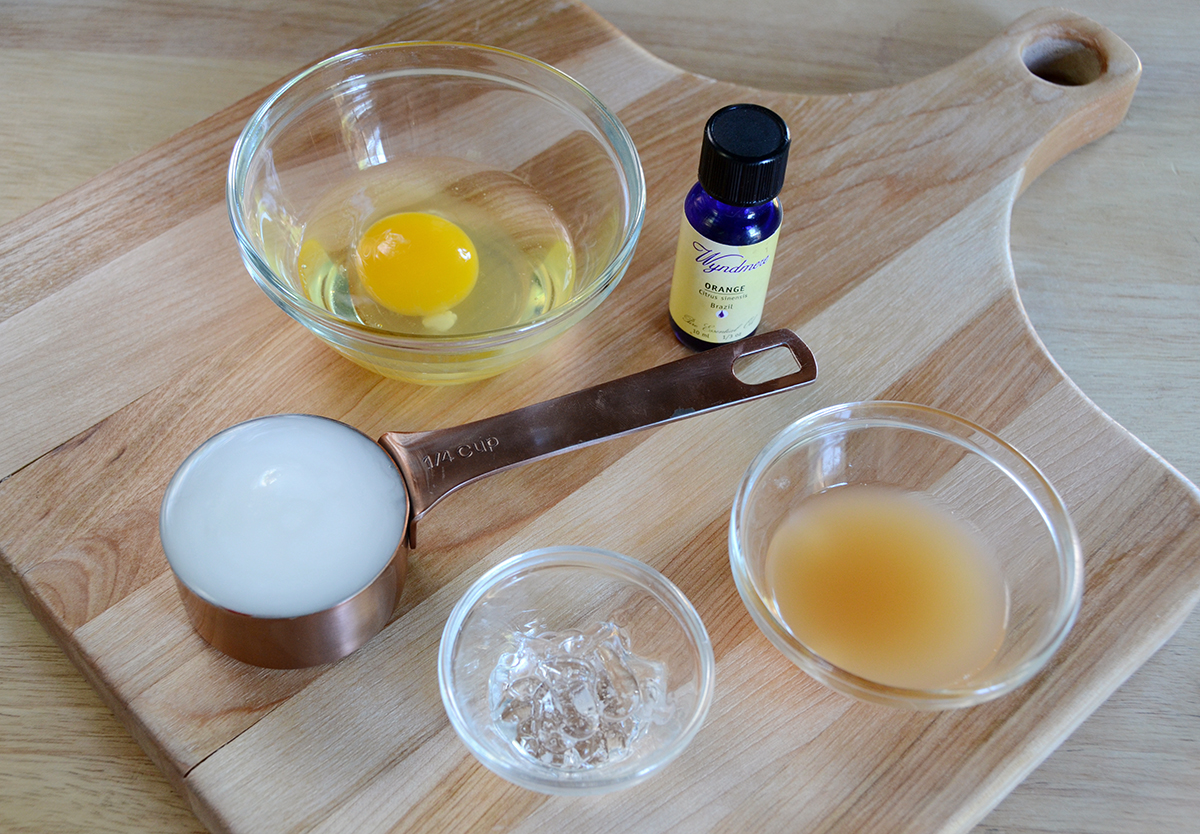 Here's what you'll need for your DIY natural hair moisturizer:
1 egg
1/4 cup coconut oil
1 tablespoon aloe
1/8 cup organic apple cider vinegar
1-2 drops orange essential oil
How to prepare the natural Hair Moisturizer:
Combineall ingredientsin a small bowl. Add a drop or two of essential oil, or more if you like a strong aroma. I love the smell of citrus, but feel free to choose any scent.
Next, whisk the mixture well until everything is thoroughly combined. My coconut oil was somewhat melted because it has been warm lately up here in Boston, but if yours is in solid form, it may take a few minutes of whisking to get everything mixed well.
And you're finished! You may want to put it in the refrigerator for 15 or 20 minutes so that it solidifies a bit – that will make it easier to apply to your hair. Wet your hair as usual, and generously apply the moisturizer. Avoid adding it to the roots, especially if you havean oily scalp. Let it absorb into your hair for about 5 minutes, and then rinse out and shampoo as usual.
The egg will make your hair stronger thanks to the protein and nutrients in the yolk, and the apple cider vinegar will balance your hair's pH level. And the aloe and coconut oil will condition the hair. Which means that you'll be left with smooth, silky locks that are sure to wow your friends!