Stunning DIY Headboard Designs
When it comes to building gorgeous pieces for the master bedroom, we're always a little wary. Our bedroom is our haven, so we always want to be sure that we've done a good job and will be happy with that work for years to come. Thanks to awesomely helpful online tutorials, however, one thing we've never had trepidation about making for our bedrooms ourselves is a beautiful new headboard. The beauty of having the confidence to make something yourself is that every few years, once you've tired of one look or style, you can make yourself a new one to match your updated tastes!
Check out these 15 stunning DIY headboard designs that will keep your sacred, comfortable area looking its best.
1. Old door headboard
Are you making over more than just your bedroom and the headboard? Then you might already have some great unconventional DIY supplies laying around just from what you've changed elsewhere! We've seen plenty of household upcycling ideas, but undoubtedly one of our favourites is this idea from Country Living for using an old door turned sideways and painted as a brand new headboard.
2. Fence picket headboard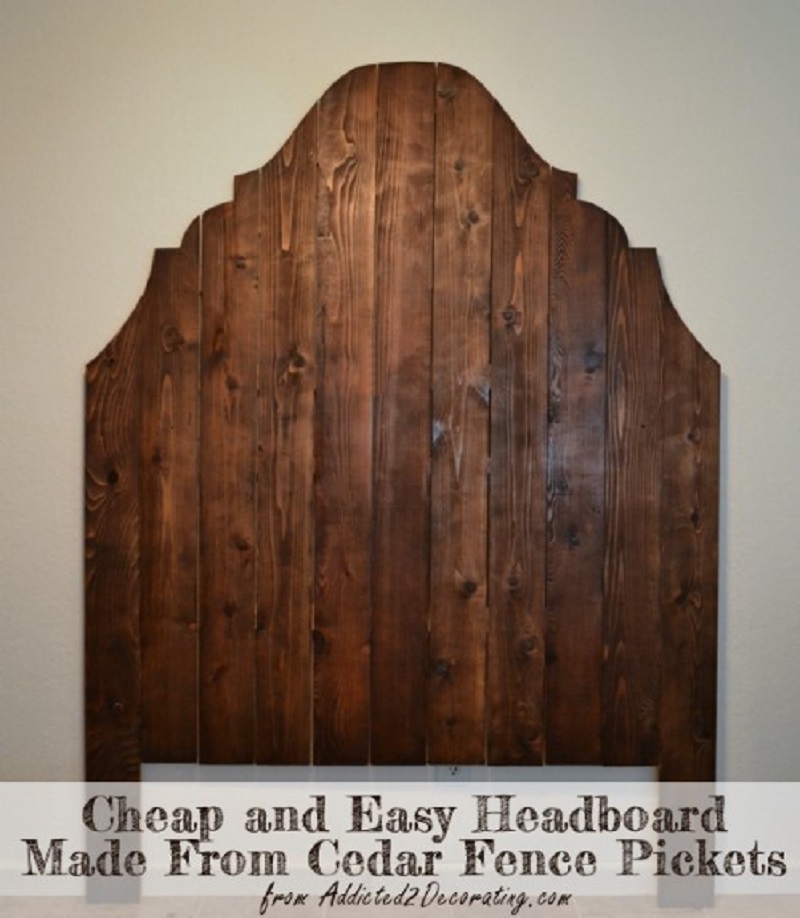 Do you love the idea of making your new headboard from upcycled materials but you don't have a spare door lying around? Maybe you'd prefer something with a little more rustic chic? Then we have a feeling you'll enjoy this lovely weathered headboard made of fence posts! Get the full steps for making your own on Addicted 2 Decorating.
3. Tall fabric upholstered board with nail head trim
Perhaps the look you're trying to establish in your master bedroom is a little more stately than weathered wood presents? Then check out this fantastic fabric upholstered headboard from HGTV! They've added even more detail than the pattern in the fabric by fastening it around the edges with rustic nail heads.
4. DIY tufted headboard
Are you looking for something a little more classic and understated than what we've shown you so far? A tufted headboard with cut out corners is a timeless look and it's not even very hard to make yourself! Thrifty Décor Chick guides you through the whole process of making your own. We love that you could choose something neutral for subtle décor schemes or something a little crazier for rooms that are already very bright and fun.