15 Gorgeous Pairs of Earrings You Can Make Yourself!
Create a pair of sassy new earrings for yourself, as a birthday gift or just a special thank you! With these 15 projects, you'll be able to not only get creative but stretch your DIY abilities and learn some new jewelry-making techniques. We're in love with the uniqueness and extra bit of personal flair one can add to these ideas and think you will too!
1. Painted Pieces
No. 2 Pencil created some beautiful, painted earrings out of these snazzy little finds. They're an easy project to accomplish in mere minutes!
2. Hand Spun
These hand spun designs are perfect for those with a more unique style. We love it's handmade feel and easy spirits. Thanks to Picklee, you have this new DIY idea!
3. Sea Shell
Yes, these are sea shell earrings. But these are made with an edgy twist that we're swooning over! Hop over to Oh Everything Handmade for a peek at their creation.
4. Statement Jewels
A Pair and A Spare made these gorgeous, knockout statement earrings and we've been drooling over them. Learn how to make them with their easy tutorial!
5. Salacia Hoop
To get a bit deeper in your DIYing, try out these salacia hoop earrings from Hopeful Honey. There's a bit more detail to this project if you're looking for something at a more moderate speed.
6. Vintage Buttons
Grab some buttons and create some vintage-inspired studs out of them. Check out how The Girl In The Yellow Dress made them and DIY some of your own!
7. Beaded Tribal
These are gorgeous, don't you think? And yes, you can made them just like Pumps & Iron did. This will take a bit more intricacy but get your a much greater result.
8. Chain
These small, dangle chains are quaint and versatile. Learn how to make these must-have pieces over at the genius creative, A Pair & A Spare.
9. Paper Feathers
Handmade and Craft layered up some paper to make these adorable, whimsy feather earrings, perfect for any time of the year or even for small, personalized gifts!
10. Gold Chandeliers
If you're interested in bead work, here's another project for your to dive into. These gold chandelier pieces are gorgeous, find out how to make them at My Girlish Whims.
11. Gold Glass
We're completely gushing over these delicate, dainty pair of earrings that you can make! Fall For DIY made something magical with these!
12. Fringe
Over at The Alison Show you'll be able to learn how to create a pair of your own sassy, fringe earrings like you see here. Just imagine how great these would look in some bright, vibrant colors!
13. Floral Button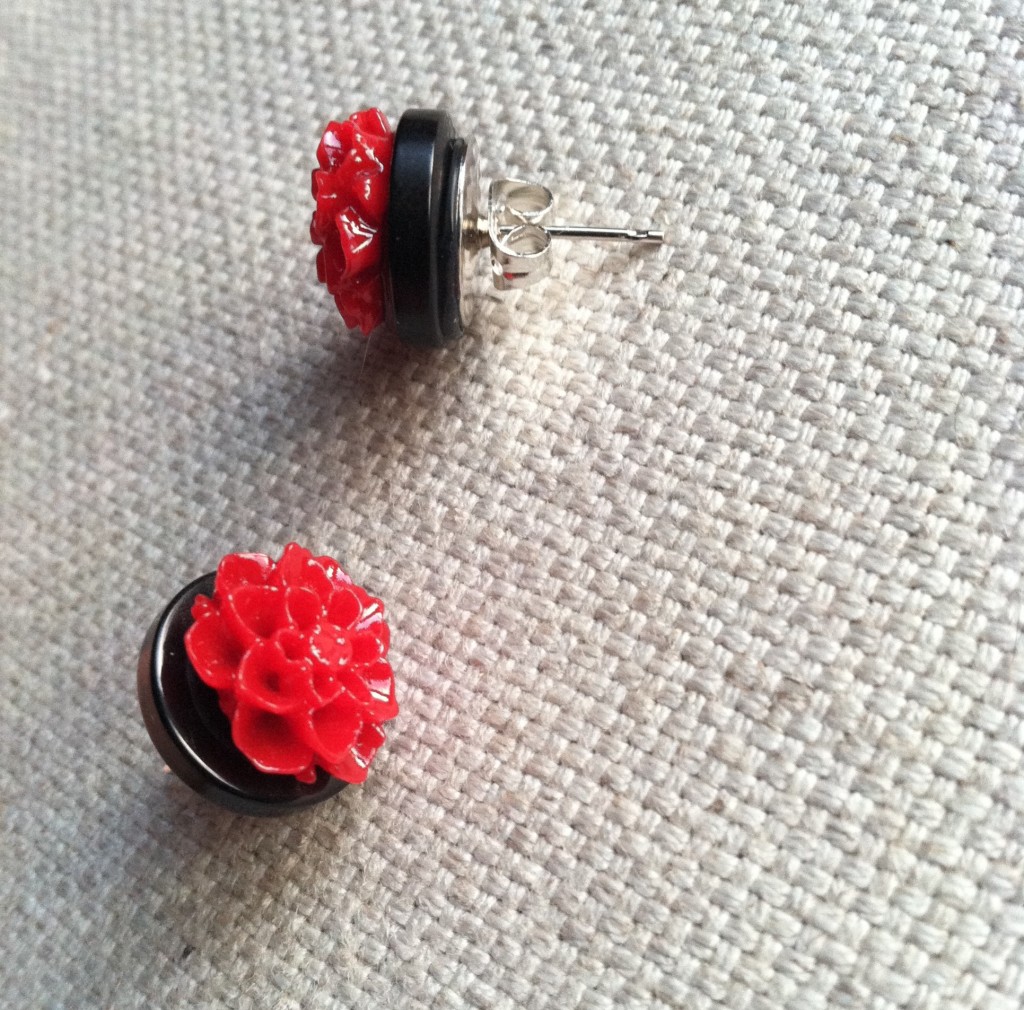 Domestic Slice shows us all how to create some super easy button earrings that can act as everyday favorites or small, little gifts for your best buds.
14. Chunky Statement
These chunky and funky statement earrings have so much fun and personality wrapped up inside. Grab some inspiration from Lotts and Lots!
15. Cuff
Possibly my personal favorite of the bunch, check out this awesome DIY at Lusting for Lavish that shows readers how to create a gorgeous earring cuff!