How To Paint A Front Door
When we moved into our house two years ago, the exterior doors were all either black or white. And for a color-lover like me, that wasn't going to cut it. So I decided to paint them all a beautiful pale aqua color and I'm going to share the whole process with you. It's easy, I promise! So let's get started.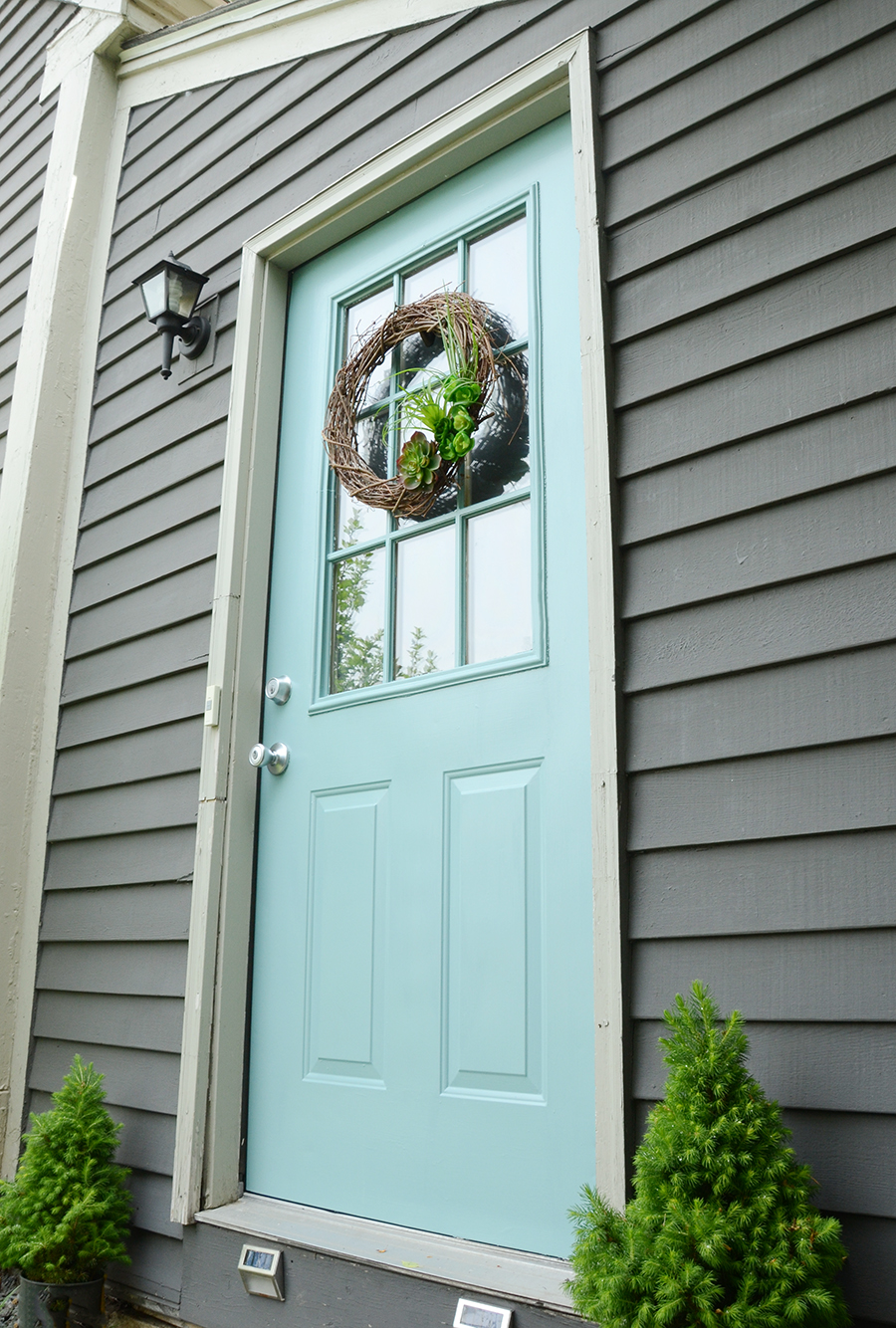 Here's what you'll need to paint your door:
Curb Appeal Paint (see below for color information)
Angled paintbrush
Painter's tape
Old plastic container
Mixing stick
Paper towels
All-purpose cleaner (not pictured)
For my door, I used a combination of different colors. I was painting over black, so I started with white as a primer of sorts. Then I mixed together one cup of Cape Cod Mint with 3/4 cup of Williamsburg Blue.
The first step is to clean your door. The closer it is to a busy street, the dirtier it will be. Wash it with an all-purpose cleaner and then rinse with water. Dry it with a paper towel and then let it air dry while you're applying the painter's tape.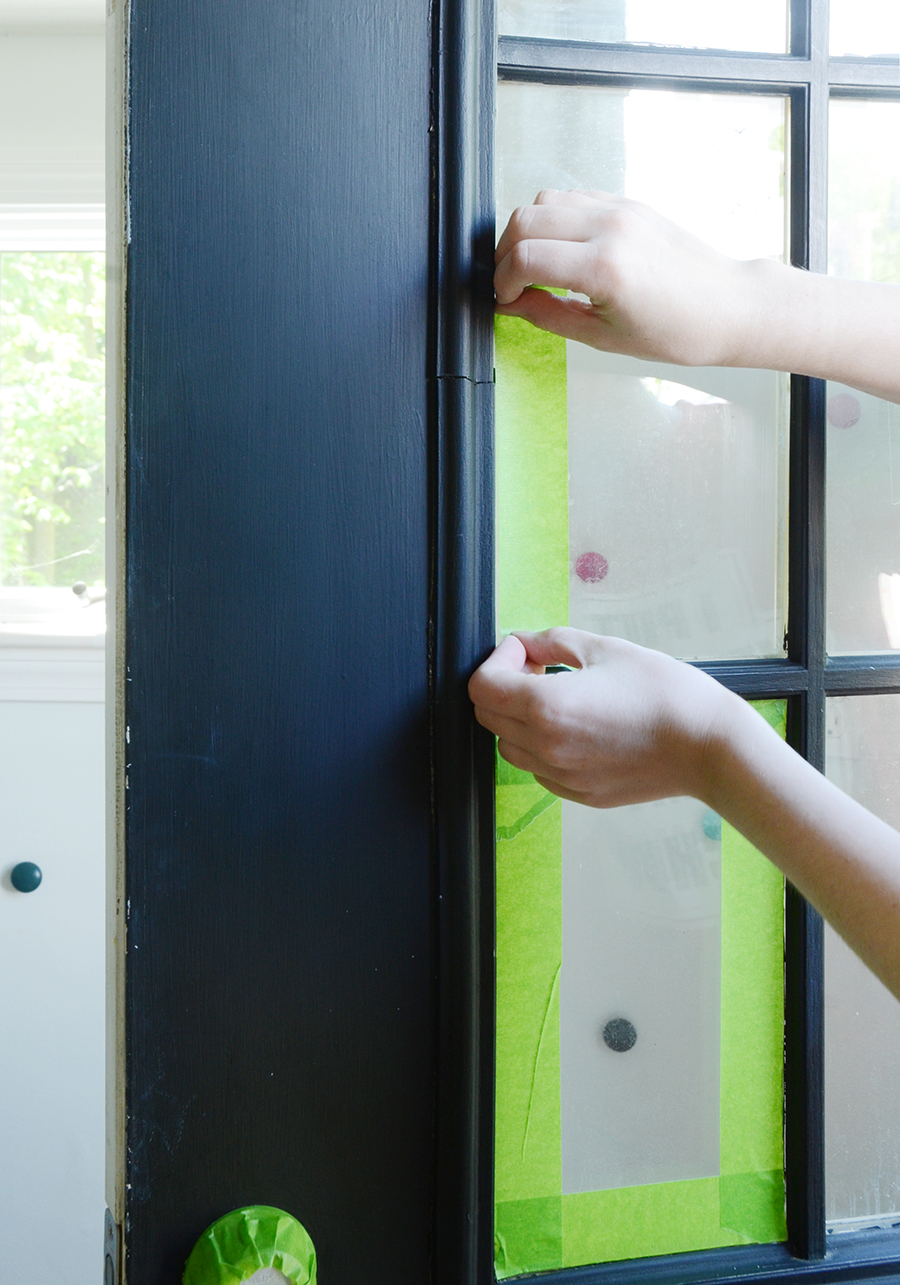 Apply painter's tape to any hardware and windows that your door may have. Use a pair of scissors to cut the tape to make nice, square edges. Press firmly along all edges so there is a firm bond between the tape and the surface.
If you've chosen a lighter color and will be painting over a dark door, start with a coat of white as a primer. The beauty of this paint is that it dries quickly – but that also means that you can't dilly-dally while you're working. If you're not careful, the paint will dry partially and putting wet paint over partially dry paint will result in a lumpy mess. So you'll want to work your way down the door in sections. If you have separate panels or window frames like I did, you should paint those last.