15 Dutch Braids To Try On Your Hair This Weekend
Dutch braids can be a lot of fun. Long, medium, thick or thin, they work in all kinds of hair. Check out the tutorials below and give your locks a fun little makeover for your day date or as a part of your vacay style.
1. Double-Dutch
PopSugar starts us off with a simple double-dutch braid! It's simple and perfect for working out, school or as a vacation style!
2. Side Dutch
We are swooning for this voluminous side dutch braid we found over at CGH. Dress it up, dress it down or accessorize it!
3. Dutch Bun
A Beautiful Mess gave us this beautiful idea. Create a dutch braid and then "bun it up" for a more romantic style.
4. Dutch Down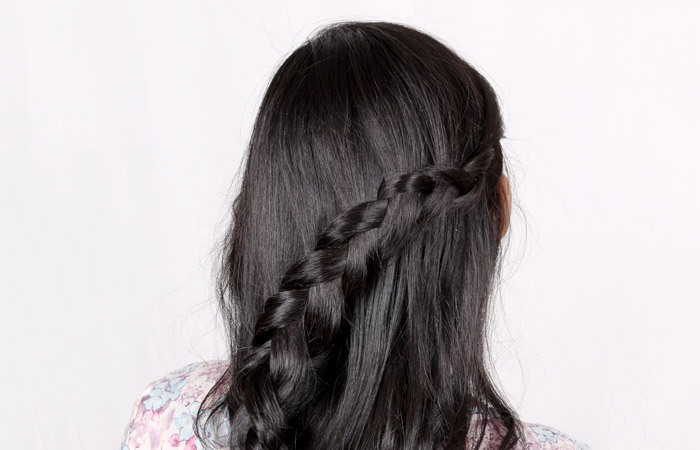 Style Craze gave us another sideswept look that we're loving. If you want to wear your hair down with a fun accent, then this is the style to experiment with!
5. Dutch Low Pony
Go dutch all the way down your back with one of these low ponies. Again, these can easily be dressed up, dressed down or accessorized to your liking. (via)
6. Dutch Crown
Of course there's the always beautiful braided crown that you can learn how to create over at The Beauty Department.
7. Sideswept Dutch
Missy Sue combines waves with a dutch braid in this gorgeous sideswept hairstyle. Play around with your tresses in the mirror and find your perfect fit.
8. Mohawk Dutch
Missy Sue also had this funky look up their sleeve. A concert, a sporting event … the possibilities are endless with this fun do.
9. Kid's Dutch
Brit + Co showed off this fun kid's dutch braid and we had to share it too! Give your little one a boost with this fun look.
10. Wound Dutch
Bang style went formal with their dutch creation. All those braids wound up make quite the completed evening style.
11. Front Dutch
Learn how to start your dutch braid out all in the front with some help from Kirsten Zellers. It's perfect for those with longer, thicker lockes.
12. Half-Up Dutch Fishtail
If you check out Missy Sue one more time, you'll find this gorgeous half-up do that was made for showing off. Long or medium hair can carry it with ease.
13. Voluminous Dutch
Here's another voluminous dutch braid that will become a new, fun favorite in your hairstyle repertoire. Cosmo has the tutorial so go check it out now!
14. 5-Strand Dutch
Twist Me Pretty did something a bit different with her dutch braid and used 5-strands. Grab the details behind it after the jump.
15. Thick Dutch
And finally, for those with thicker tresses, this tutorial is definitely for you. Check out how to style your extra-full hair after the jump. (via)