In my house, some of the most successful crafts I ever do with my kids are those that involve transforming an average household thing that they might use everyday into something fun. That's especially true if it's something they can keep playing with afterwards. That's why I'm always trying to come up with projects that are simultaneously fun crafts but also toys when they're all finished! These little pencil puppets we made together are the perfect example of what we mean, and they were a whole lot of fun to both make and outline. Our kids have used them for all kinds of games while they draw and do homework since we finished them!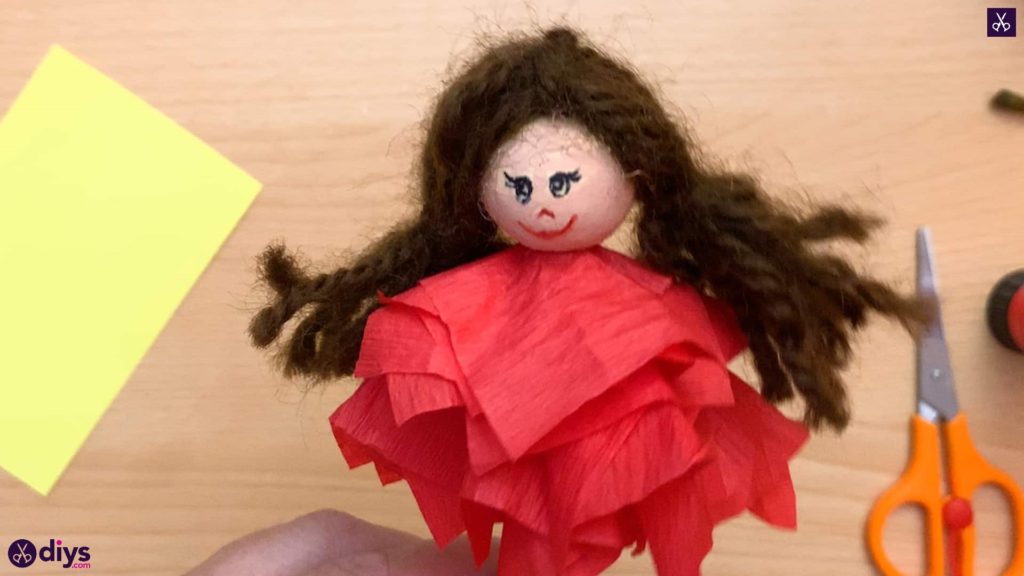 Check out these full instructions for making them, complete with photos! If you prefer video tutorials to written ones, keep scrolling to the end of this post to find what you're looking for.
For this project, you'll need:
A pencil
A spun cotton ball
A cue card
Brown yarn
Red crepe paper
Scissors
A glue stick
Light pink paint
A paintbrush
Markers (red and black)
Step 1:
Gather your materials!

Step 2:
Use your paintbrush to paint your spun cotton ball light pink all the way around, covering its entire surface.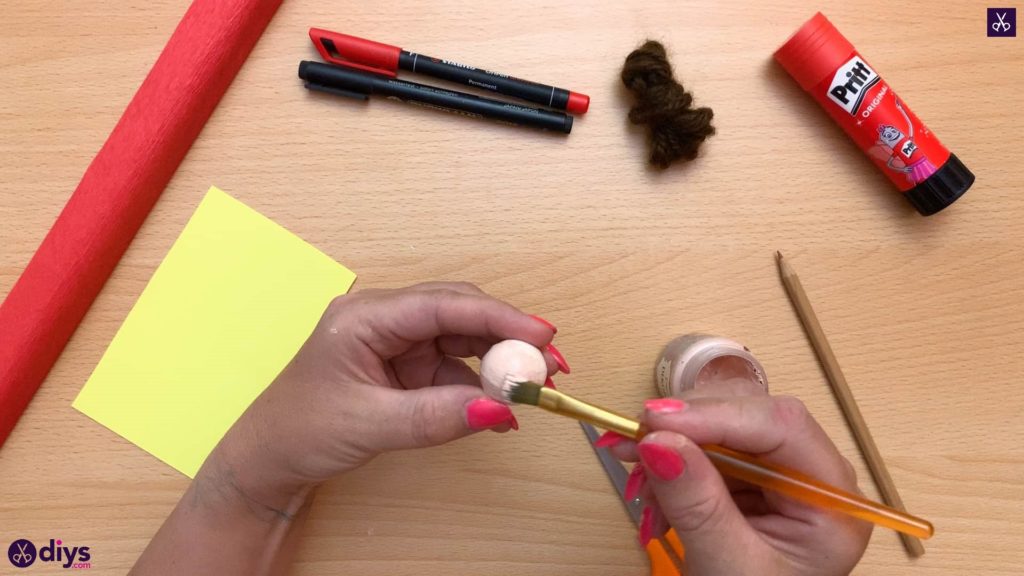 Step 3:
Cut three two inch long strands of your brown yarn and set them aside for now.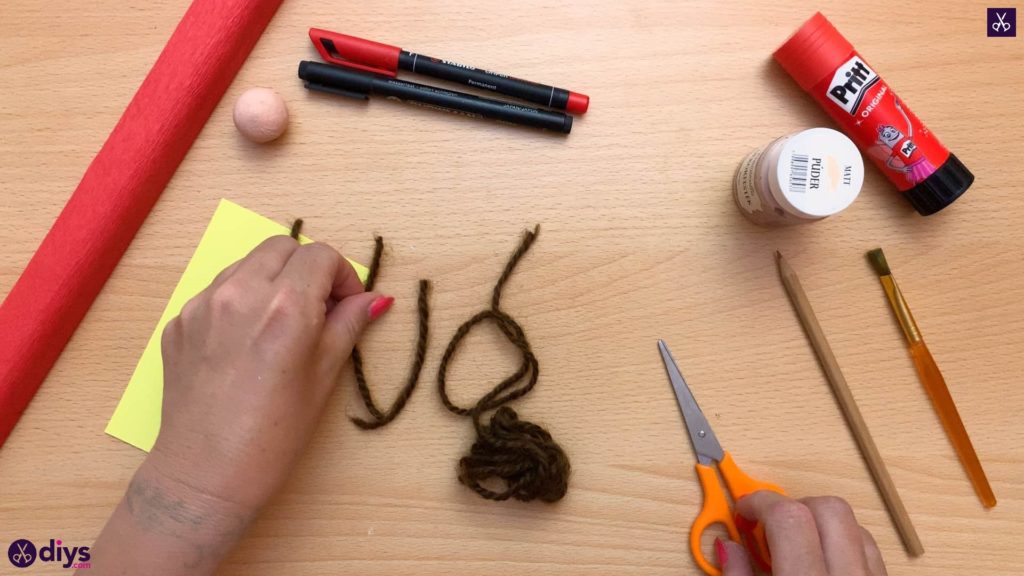 Step 4:
Use your cue card as a guide for wrapping your brown yarn in order to make your puppet's hair. Turn the card in a portrait direction and, holding the end against the front of the card with your thumb, wrap it around and around the whole length. I wrapped mine about five or six times. Cut the yarn free from the ball and, holding the whole bundle together so it doesn't unravel or become tangled, slide it off the side of the cue card.