DIY Countertop Tutorials and Ideas
This summer, the big home renovation project we decided to take on is our kitchen cabinets. Our kitchen itself is old and beautiful, but the countertops themselves are just a touch too old and worn to suit the aesthetic we're looking for and the style we've been trying to build in the space. That's why we've been scouring the Internet for tutorials that will help us out in renovating them ourselves and using our DIY skills to give them an entire makeover!
1. Concrete kitchen countertops over tile
Perhaps you're actually looking to modernize your kitchen a little, and one of the biggest things you feel needs changing is the old tile finish on the countertops? Well, if a smooth, modern looking concrete finish sounds like an upgrade to you, then we'd definitely suggest taking a look at how Remodelaholic outlines the process for making beautiful countertops like theirs in detail!
2. Repairing and refinishing laminate countertops
Does your kitchen currently have a classic laminate countertop finish but it's a little worse for wear and could definitely use some work, even if you don't replace it entirely with a new material? In that case, we think you'll really find this clear, detailed tutorial from DIY Network very useful indeed. They show you how to repair and refinish laminate to make it glossy and gorgeous again.
3. DIY wide plank butcher block countertops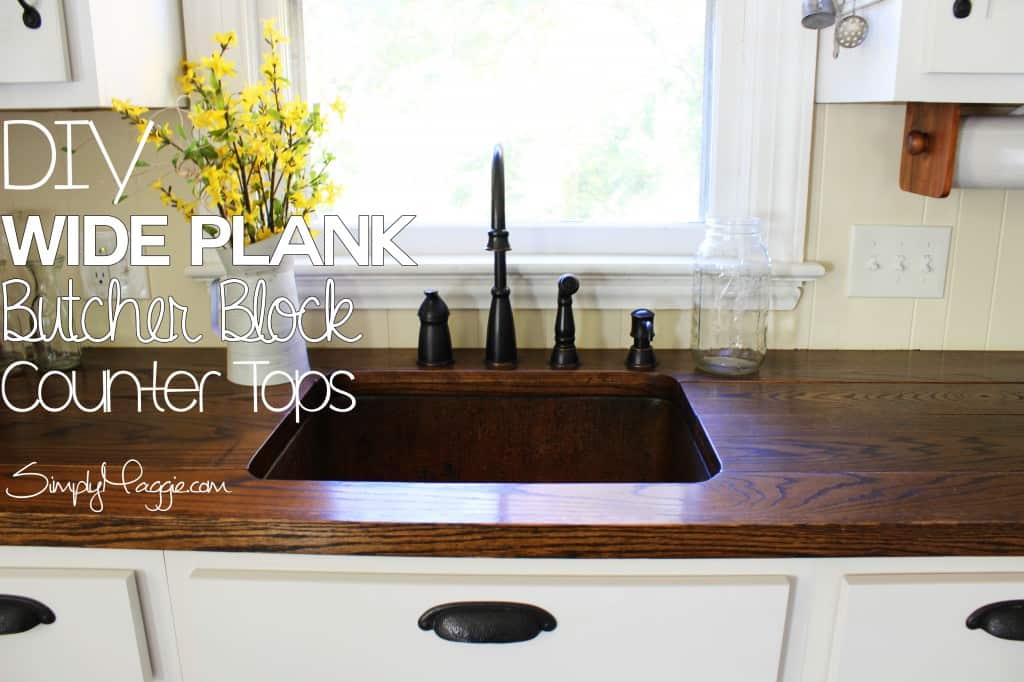 If you're going to put in the time and effort it takes to completely redo your countertops, would you much rather transform the aesthetic of the space entirely and install something gorgeous and wooden? Then we think you might get along very well indeed with this tutorial from Simply Maggie that guides you step by careful step through the process of replacing your current countertops with wide plank wood like a traditional butcher block counter!
4. DIY granite tile kitchen countertops
Did we kind of pique your interest when we started talking about the idea of making a polished concrete countertop but you can't help wondering whether you might prefer something that has a little more visual texture than the constant grey of concrete? In that case, we wonder whether you might have a little more success with something like DIY Network's tutorial that teaches you, step by step, how to make your countertops over using shining granite tile.
5. Black pipe and wood kitchen counters