DIY Simple Paper Lantern Art
Whether I'm crafting with my kids or just for myself, I'll fully admit that paper crafts are something I get a real kick out of. I love the detail you can create by carefully cutting shapes. I love the things you can construct with a bit of glue. I even love mixing different kinds of paper together in one project to make different effects. Lately, I've had a bit of a preoccupation with vellum paper going on, so I've been plotting a craft that's kid friendly and will really put the vellum to good use. That's how I came up with the idea of helping my kids make artistic and slightly spooky or gothic looking paper lanterns!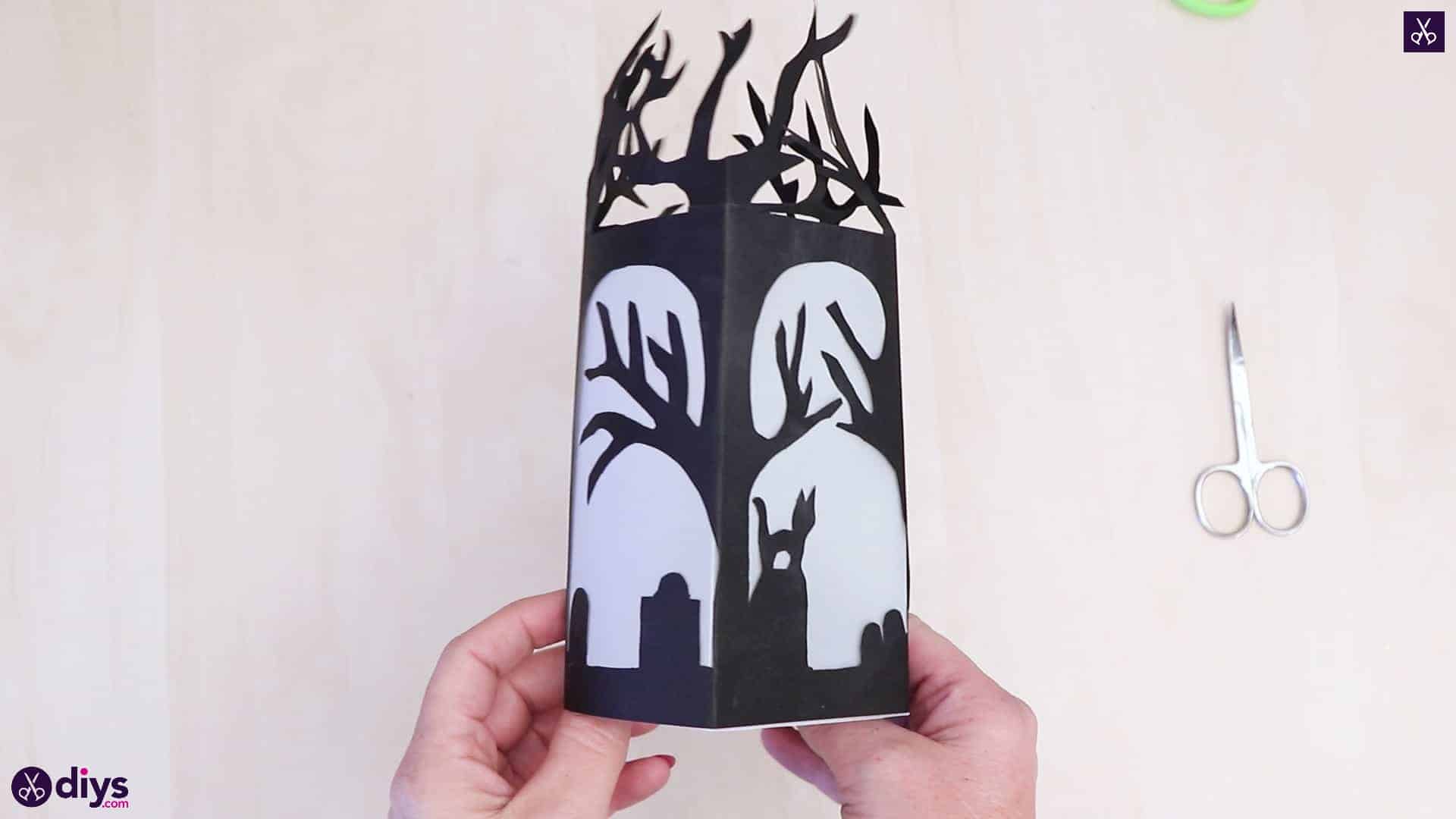 When I talked about the project, a number of parents I know mentioned having never made lanterns or used vellum paper before, so I immediately made another lantern that I could document the steps for in order to share the process for others to see. Check out these step by step instructions complete with photos! If you'd rather follow along with a video tutorial instead of written words, scroll to the bottom of this post to find just what you're looking for.
For this project, you'll need:
A white pencil
Curved nail scissors
Black paper
A glue stick
White vellum
Small scissors (like nail scissors, for detail)
Step 1:
Gather your materials!

Step 2:
Map out the shape of your lantern. First, turn your black paper vertically or portrait and fold the bottom edge inward about half an inch, creasing it all the way across. This will be a tab that helps you close the lantern at the end so it stands upright and glows properly. Next, keeping that first piece folded, bring the new creased bottom edge upwards to meet evenly with the top edge, creasing the new centre fold. Open the piece back up and move that first bottom edge down to sit evenly along the crease you just made in the centre, creating another crease where the paper folds in that new place towards the bottom. Then bring the top edge down to meet that centre crease mark as well, creating another crease where it folds from the top. When you open the page out fully, you'll see that the creased lines you made divide your black paper into four even sections. Turn your page horizontally or landscape and fold the new, longer bottom edge upwards to sit about halfway to the top edge, creasing it to make another line. When you open that, you'll have a new horizontal creased line that intersects all of the vertical creases you made before. Turn the page fully so the horizontal line is at the top of the page. Now you're ready to draw your cutout pattern!