Bring In The Vacation Vibes With These 15 DIY Beach Bedroom Decor Ideas
A lot of people thrive throughout the summer months. The sunshine. The warmth. The color florals and road trips seaside. There's a lot about those bits and pieces that ignite a passion inside of us all. So, why not add that to your personal space and revive that area of your life too? Bring in the vacation vibes with these 15 DIY beach bedroom decor ideas. Trust us, you'll be better for it!
1. Shell Hanging Planters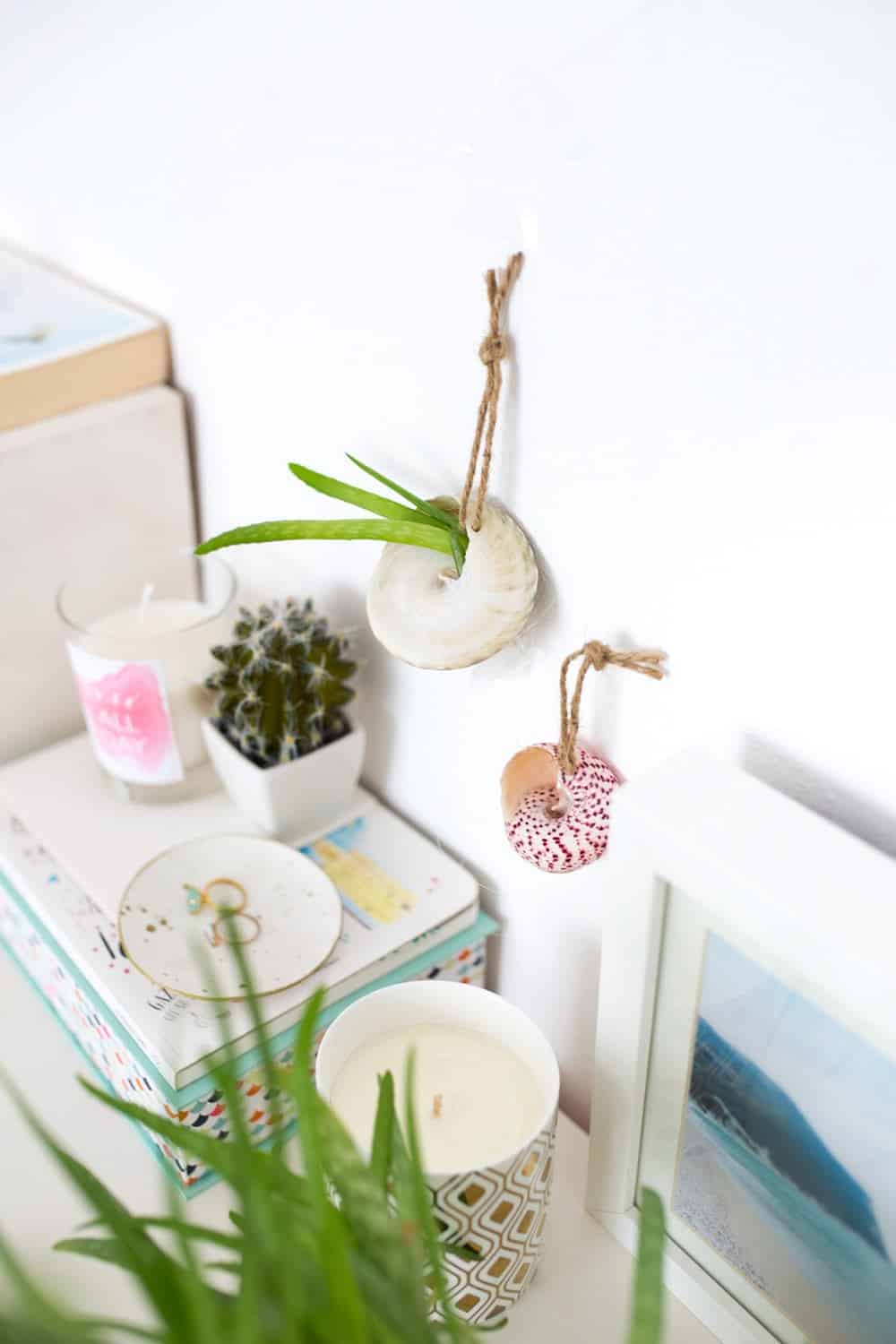 Check out Brit + Co for this fantastic project. Grab some shells and turn them into hanging planters for your room. Add a breath of fresh air to your space and a nod to the seaside you love with this one.
2. Oyster Gray Walls
Think about colors too. You can easily bring some ocean energy into your room by adding a new coat of paint. This oyster-inspired shade of gray is a greay way to create that same serene energy we all feel when at the beach. Grab more inspiration by visiting Desire to Inspire.
3. Anchor Pallet
If you want to make some art for your space, then check out this pallet design from The Happy Housie. It's easy to do even without any artistic talents. So, grab your paints and recycle wood pieces and get to work!
4. Driftwood Shelves
Another way to add some beachy vibes into the bedroom would be to utilize pieces of driftwod. At Sustain My Craft Habit, you'll be able to learn how to create some shelves out of those seaside bits. And then use them to display some of your favorite knicks and knacks.
5. Rope Netted Vases