15 Different DIY Shelves To Make For the House
Instead of scouring the aisles for something that fits your vision, get your hands dirty instead. If you need to find some pieces to display and organize, we've got the perfect list for you to peek at. Here are 15 different DIY shelves you can make for the house. Take a look at each tutorial and let us know which you decided to go with. There's a variety of styles that work for so many different visions!
1. Crate Shelves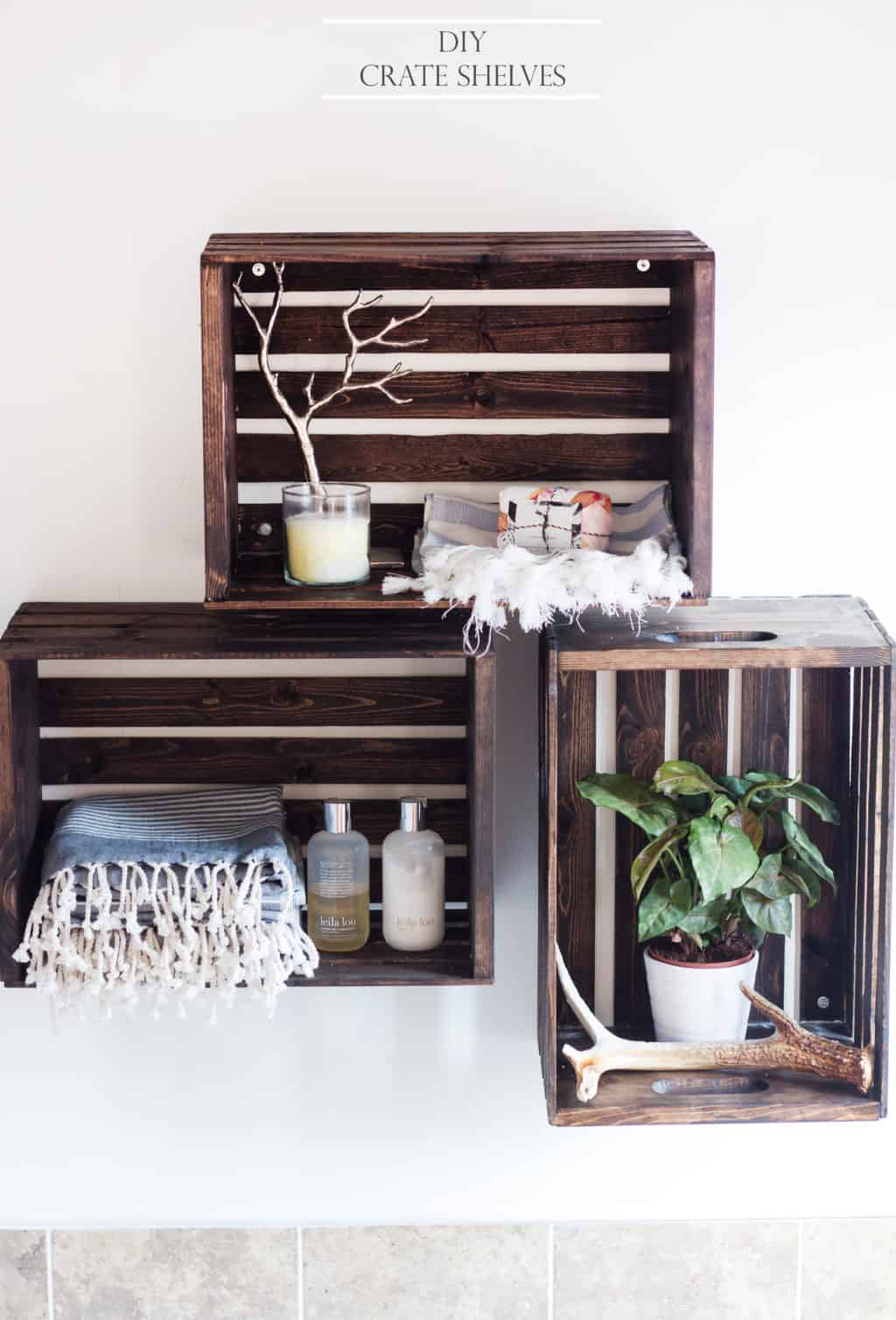 Blondie Locks grabbed some crates and make this rustic-inspired shelves out of them. These are great for organizing and perfect for farmhouse homes. Put them in any room of the house too, even the bathroom!
2. Marble Hanging Shelf
A Bubbly Life is giving us new life with this gorgeous, marble hanging shelf. We love its simplicity and the fact that it's right on trend. Hang this in your home office for a chic new accent!
3. Roped Shelf
Atilio gave us a great idea. Grab a floating shelf and add a rope. It'll keep your things in place and add an extra layer of "uniqueness" and personality to the display.
4. Lattice Shelves
For an extra pop of color and texture, check out these charming lattice shelves. Check out all the details by visiting Francois et Moi. They'd be great for a playroom or colorful corner of the house, don't you think?
5. Floating Copper Shelves