15 Cross-Stitch Patterns To Try Your Hand At
Whether you're a beginner or a veteran in the needlework world, we've found some adorable project for you to get excited about. We're swooning over these charming ideas and think you will be too. Here are 15 cross-stitch patterns to try your hand at! None of them are too complicated, instead they're full of personality and will definitely induce some smiles. Give them away at DIY gifts or use them to spruce up some nooks crannies of your home!
1. Family Portrait
Martha Stewart shows us how to make our very own family portrait – cross-stitch style! From the dog to the dad, you can learn how to fit everyone in the family inside your homemade creation. A fun, DIY gift idea or as a way to test your cross-stitching skills, this is such a charming way to explore the craft.
2. Pink Ombre Hearts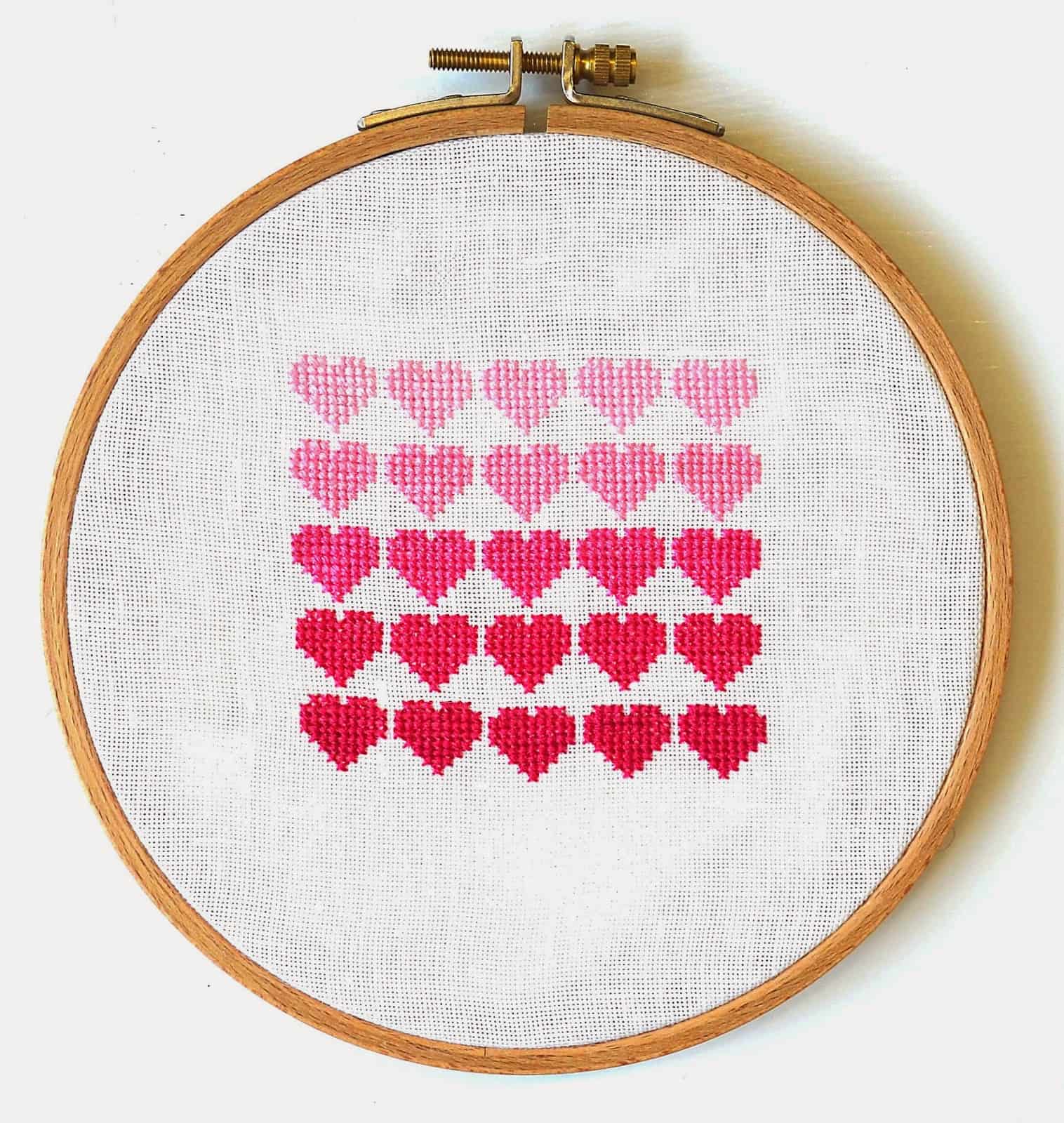 These pink ombre hearts from Sew French are just so adorable too! Perfect as a way to jazz up some corners in time for Valentine's Day or just add a pop of color to the guest bathroom, this is just another easy tutorial to follow and hone your skills. If you're a novice cross-stitch, this is definitely one to try your hand at.
3. Tiny Cat
We immediately fell in love with this adorable, tiny cat over at Oh Plesiosaur. If you have an affinity for adorable DIYs then this project will certainly pull at your heartstrings. Use this as a gift for your little one or even your best friend.
4. Nautical Print
Etsy has this nautical pattern for sale if you feel like adding a bit of seaside whimsy to your guest bathroom or craft room. This too is also a great project for something testing out their cross-stitching skills and putting their new knowledge to work. It definitely adds a cozy, beachy flavor to the walls too.
5. Handwritten Initial