Crafts With Kids in Mind – 15 Easy Projects
When it comes to spending quality time with our kids, we're happy to do literally anything at all. Their usual favourite way to bond with family, however, is to do crafts together! In our extended family, we have quite a number of kids ranging in all different ages, so we're always on the lookout for great kids' craft ideas that they can all do together quite easily, keeping everyone amused and feeling included.
1. DIY lava lamp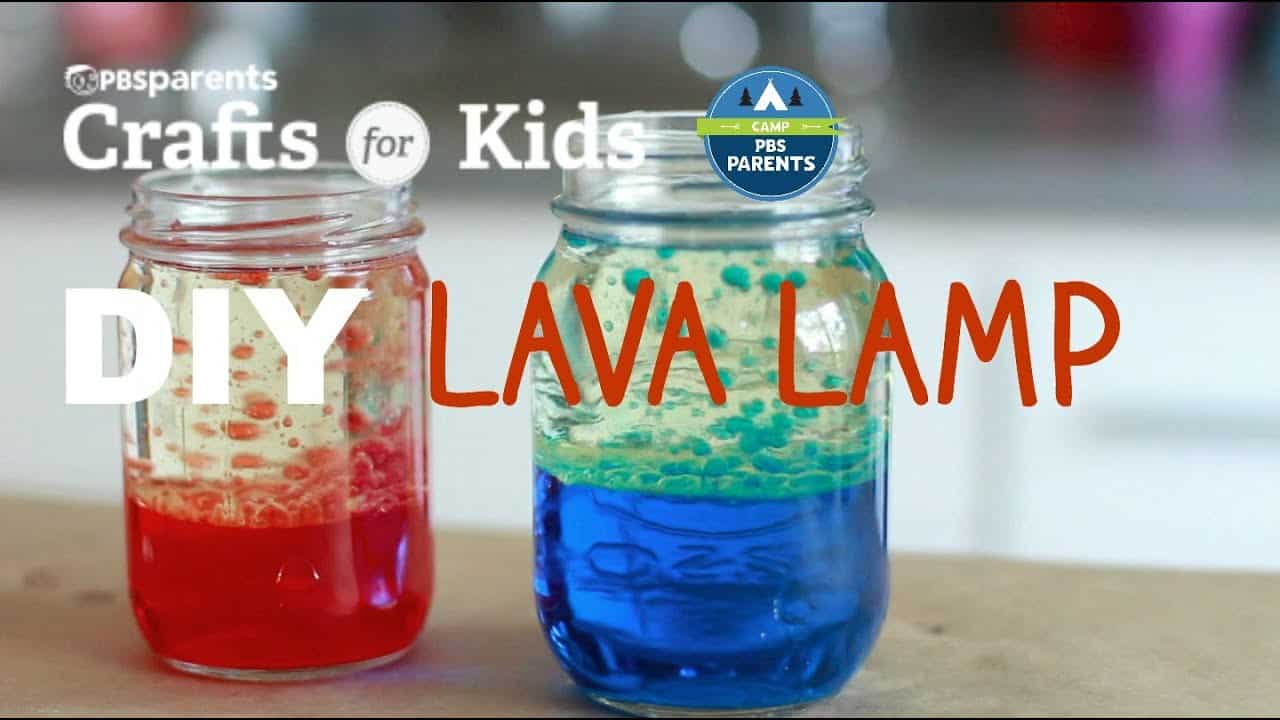 Are your kids ever so slightly older and starting to get into the idea of making things that are slightly more like science experiments rather than just, say, cut and paste paper crafts? Then we have a feeling you'll get along very well indeed with this idea from PBS Parents that involves making you very own lava lamps! The 1990s kids in us loved this idea just as much as our own kids did.
2. Balloon and plastic cup marshmallow shooters
In our house, the crafts that go over the absolute best are often those that have some kind of function or fun use to them after they're finished. Our kids adore the process of making whatever it is and they get a kick out of continuing to use it afterwards! These funny plastic cup and balloon marshmallow shooters featured on Coffee Cups and Crayons are the perfect example of what we mean.
3. Tissue paper and paper plate turtles
No matter how old you are, you probably know that paper plate based crafts are a total classic and a kids' amusement staple! There's just something so easy and convenient about making things from housewares you already have on hand. We always keep a pack of paper plates in the kitchen cupboard, so we already had everything we needed to make these fantastic little plate and colourful tissue paper turtles outlined step by step on Fireflies and Mud Pies!
4. Paper chain snake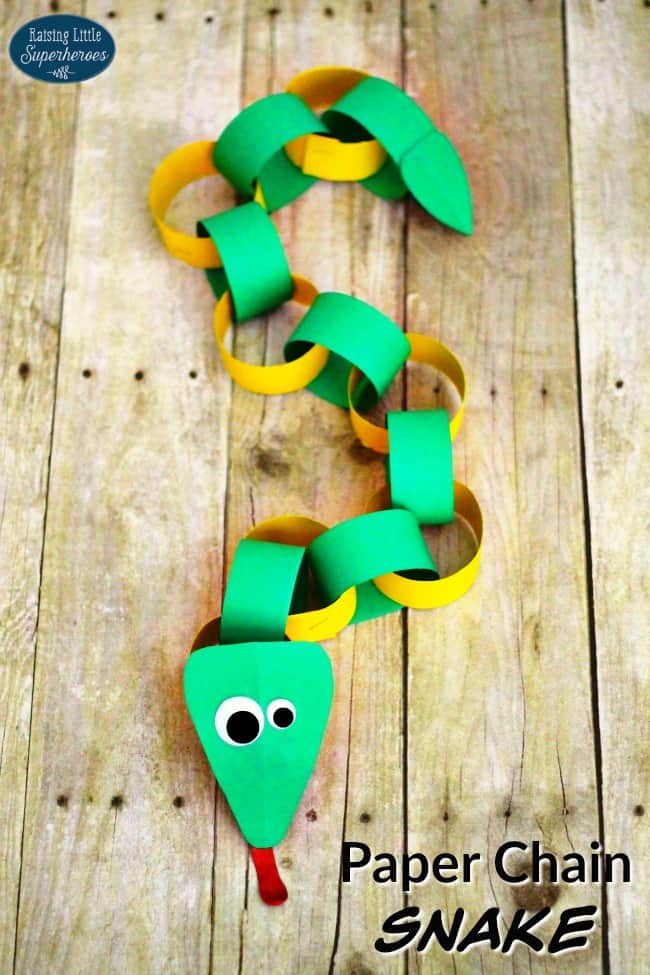 Just like the basic concept of paper plate crafts are a childhood classic, so are paper chain projects! We remember making these frequently as kids as well and loving every single colourful link. That's probably why we liked this tutorial from Raising Little Superheroes so much. Rather than just making a plain chain, they show you how to make yours look like a snake!
5. DIY fruit fans
Did we actually really catch your attention when we started talking about the idea of crafts that might be a little more satisfying for slightly older kids but you're just not sure they'll really dig the lava lamp idea we showed you earlier? Then perhaps they'd prefer to try their hands at making something with moving parts! We'd definitely suggest taking a look at how The Idea Room made these fantastic fruit fans from paper, popsicle sticks, and push pins!
6. DIY emoji masks
Perhaps your kids are just old enough to start taking an interest in pop culture things and what's trendy right now? Then we have a feeling they're probably just as amused by the fun range of emojis on the iPad keyboards as our budding technology users are! Help them have fun with those things outside the world of screens too by making these fun cut and paste emoji masks outlined step by step on Alice and Lois.
7. Growing crystals from pipe cleaners
Just in case you're still feeling rather intrigued by the idea of helping your kids make a craft that's actually a little closer to being a science experiment of some kind, here's an idea from Instructables that's so cool our kids could hardly believe what they were seeing when we tried it out! Take a better look at their tutorial to see how they made crystals from pipe cleaners and Borax.
8. DIY moon rocks
Are you quite intrigued indeed by the idea of making the crystals we showed you above but you're just not sure you want to work with Borax, since you don't like the idea of such harsh substances around your kids? In that case, we'd definitely suggest taking a look at how The Crafting Chicks made these wonderfully sparkling DIY moon rocks instead! They're actually a lot easier to do than you might think.
9. Easy pom pom bunnies
In your house, are yarn crafts actually a lot more popular than science experiment based things since you're an avid knitter or crochet enthusiast who always has spare yarn scraps ready for your kids to use? In that case, we'd absolutely suggest taking a look at how Mom On Timeout made these adorable pom pom Easter bunnies, embellishing them with felt, crafting pom poms, and googly eyes!
10. Painted rock photo holders
If your kids could pick any supply to work with for the rest of their lives, are you pretty sure they'd choose to paint? We feel like ours might too, but only so long as they could paint all kinds of unconventional surfaces while they're at it! Being nostalgic photo lovers as well, we're totally in love with how One Little Project made these adorable hand painted rocks with picture display loops on the top made from malleable jewelry wire. These look cute sitting on a work desk!
11. Troll painted rocks
Have we really caught your attention with all this talk of painted rocks but your little ones are also huge fans of character based crafts over pretty much anything else? In that case, we think you simply must take a look at the way The Keeper of The Cheerios made these funny little hand painted and feather embellished trolls that were inspired by the movie!
12. Unicorn dreamcatchers
If you and your kids have never made dream catchers before then we're very sorry to tell you that you've been missing out on something very fun indeed! We'd definitely suggest fixing that by taking a look at how Hello Wonderful not only made super fun dream catchers from yarn and ribbon, but also how they made them a little extra bright and colourful by making them unicorn themed!
13. Glitter seashell picture frame
Rather than choosing paint, are convinced that your kids would actually choose glitter as their number one crafting supply if they had to? Well, if they're also a big fan of mermaids and all things mermaid themed, then we have a feeling you'll get along very well indeed with this lovely, well sparkled mermaid seashell photo frame outlined step by step on One Little Project!
14. DIY panda pom poms
Have we actually still got you thinking about how much you adore the idea of making cute things from yarn that you've turned into pom poms but your kids actually have plenty of practice with this technique and you honestly think they're ready for something a little more challenging? In that case, we'd definitely suggest taking a look at how Pom Maker made and carefully trimmed black and white pom poms in order to make these absolutely adorable panda bears!
15. Water bottle penguins
Maybe the ideas you've seen on our list that you've liked the most so far have been the ones involving animals in some way because there's nothing in the world your kids love more (besides crafting, of course), but you just haven't seen the idea that quite has you convinced yet? Well, if your kids enjoy penguins at all, then we'd definitely suggest taking a look at how One Little Project made these funny little DIY penguins from upcycled plastic water bottles!
Have you made other awesomely fun crafts with your kids that were an instant hit but that you don't see here on our list? Tell us all about what you created and how you did it or link us to photos of your finished work in the comments section!