13 Awesome Things You Can Do With Wax
When we think about crafting with wax, our minds naturally wander to candles first. While it's true that there are countless awesome DIY candle projects that you can make with wax but there are plenty of other cool, fun and useful things you can make as well! We'll be fully honest with you, though; we absolutely love both making and burning candles, so any time we talk about getting creative with wax, chances are good that candles will make up the bulk of the list.
Just in case you've never considered making either candles or other things with wax, here's a list of 13 awesome things you should totally try!
1. Cake scented funfetti candle
We've already talked about how much fun making candles with wax can be and we think it goes without saying that they usually smell good, but have you ever considered how cute DIY wax candles can look as well? This DIY cake scented funfetti candle from Bethcakes is the perfect example of what we mean! Besides smelling like a delicious, freshly baked cake, the sprinkles in this candle (which are actually real sprinkles) make the whole thing look like a celebration in a jar!
2. French vanilla coffee bean candles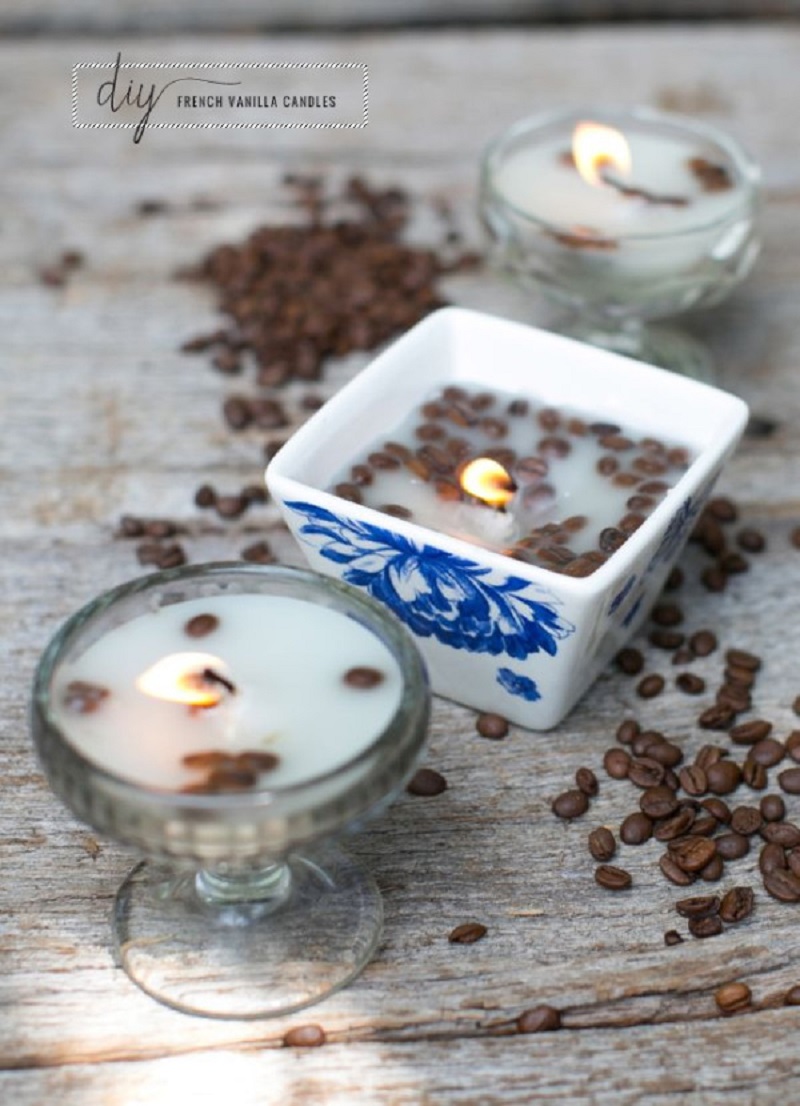 Are you the kind of person who enjoys nothing more than the smell of a warm pot of coffee in the morning? Do you especially like it when there's a hint of vanilla to the aroma, like you've just made a delicious latte? Then you're going to love this DIY vanilla bean wax candle tutorial from Hello Glow. We love the way that dropping a few whole coffee beans into the candle itself contributes to the aesthetic.
3. Bright geometric candles
While we're talking about cool visuals in wax projects, we definitely think you should check out this geometric candle making tutorial on Homemade-Modern. Their instructions show you how to make a candle with edgy angles to it, as well as how to make it in all kinds of bright colours!
4. Multi-coloured crayon candles
Are you reading through this list and getting a hankering for a bit of candle making but the only kind of wax you have available right now is in boxes of your kids crayons? Well, if you like bright colours, than that works just as well! We love the way Brit created angled candles with a colour blocking effect using crayons that have been carefully melted down.