15 Bullet Journal Ideas To Try Out For The New Year
The new year is approaching and that means new journals are bound to be open on Christmas Day. With that being said, if you're on top of the "bullet journal" trend then you know that there are a ton of great ways to style, organize, and create ways that make your life so much easier. Below, we found 15 ideas to try out now – or even when you open up your crisp new notebook next year. Let us know what you think and why you love bullet journals so much more than the classic kind!
1. 12 Layout Ideas
Wonderful DIY gives us 12 solid layout ideas to start your bullet journal journey. If you're looking to create a journal that's personalized, functional, and super pretty, then you'll definitely want to hop on over and check out all of these great designs and prompts. There's even some beautiful ideas for headers sprinkled throughout the list.
2. 75+ Journal Prompts
If you visit Smart Mom Smart Ideas you'll find 75 more ideas to gather inspiration from. Whether it's prompts, page layouts, or even more great ways to organize your life. You can even grab some how-to and why info when it comes to the bullet journal trend.
3. 100 Things to Habit Track
All About The House has some unusual ideas to add to the bullet journal too. If you follow the link, you'll have 100 things to habit track inside of your planners. From bill paying to changing the filters inside of your house, it's all inside to inspire you!
4. 10 Ways To Organize $$$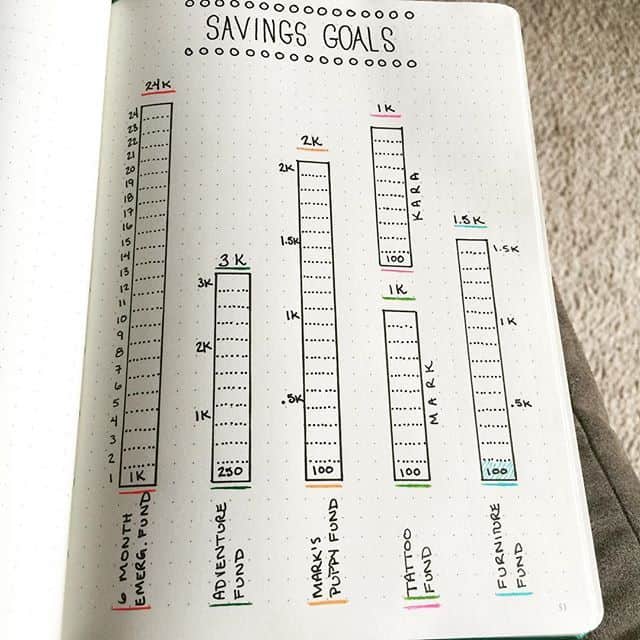 Caroline Vencil will prompt your money organization. Get your finances in order throughout your bullet journal with her help! And you can do it in a way that's both fun and stylish.
5. A Floral Spread