Family Dinner Just Got Better With These 15 Bratwurst Recipes
In a sandwich or on the side with some sauerkraut, these 15 bratwurst recipe will make family dinner so much better. The kids will dive in and the parents get something outside the realm of pizza or chicken fingers. Grill them, bake them, boil them; create something new for everyone to try with some help from below.
1. Bratwurst-Stuffed Jalapenos
Start the party off right with some of these bratwurst-stuffed jalapenos! The recipe is over at Whitney Bond and you can grab all the details there. But, if you like something both innovative and a bit spicy too, you'll love these fun bites!
2. Bratwurst and Butternut Squash Stew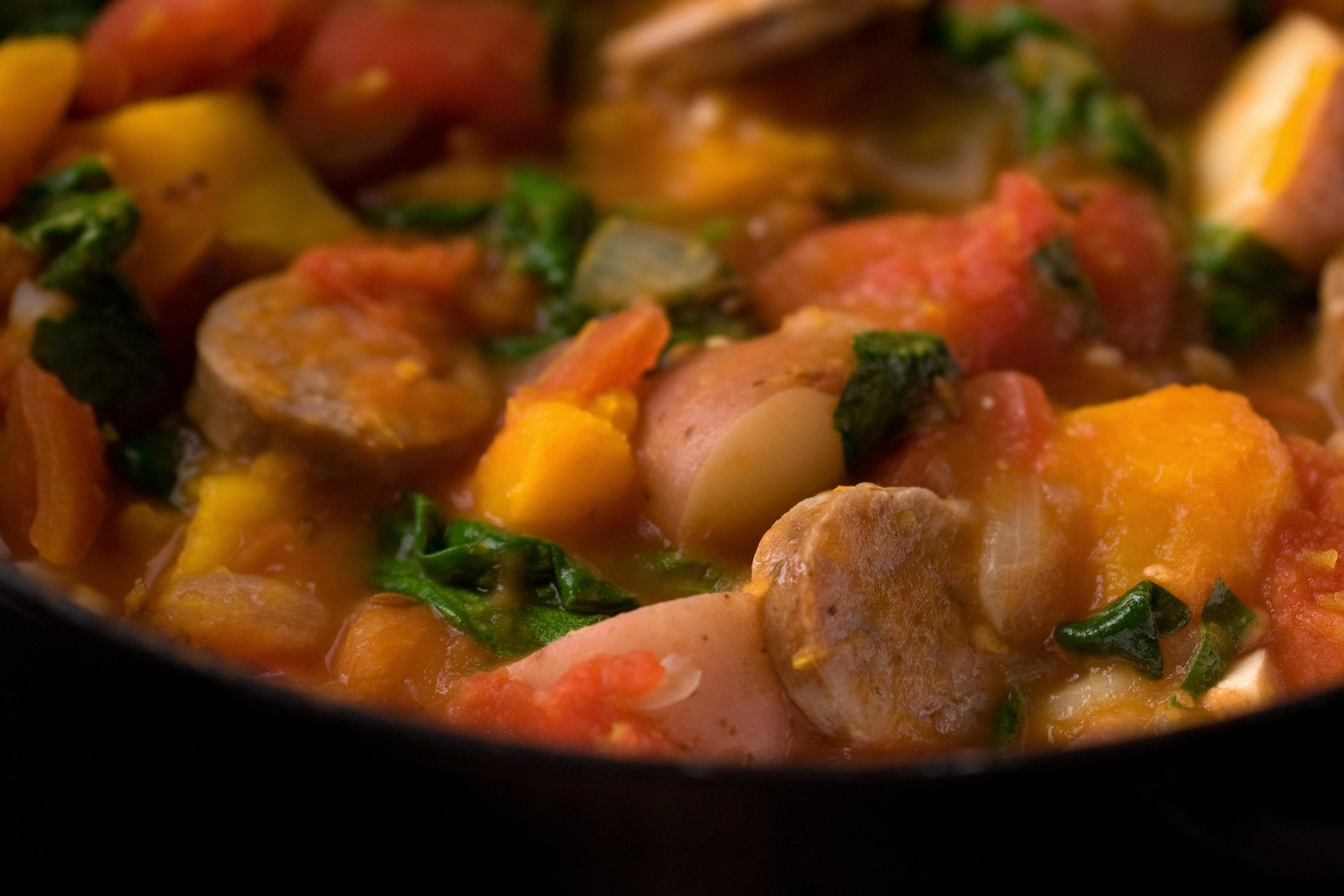 Chowhound whipped up a stew that's perfect for a chilly, fall day. Paired with some butternut squash, this bratwurst masterpiece will satisfy the entire family. Throw in some other veggies too for extra flavor.
3. Grilled Brats with Onion Relish
Pork Be Inspired grilled up their bratwursts! On the right roll and with some onion relish too, serve these up on the weekend for all of your friends and family. Just make sure that you have some chips or fresh-cut French fries to serve up alongside.
4. Grilled Beer Braised Bratwurst
You can beer braise them too! Hop on over to Leite's Culinaria to learn how to make it happen. And those pretzel buns will really highlight all of the comforting and delicious flavors behind these sandwiches.
5. Bacon, Bratwurst, and Beer Cheese Potato Skins