15 Braided Hairstyles Made For Long Locks
Flaunt those beautiful tresses and keep stray hairs at bay by adding a few new hairstyles into your weekly routines. These 15 braided hairstyles were made for long locks and we're loving the tutorials that go along with them! From pigtails to updos, let's take a peek at how to style these looks and give yourself some new hair inspiration.
1. Romantic Side Braid
Once Wed beings our braided journey with this charming, romantic side braid. If you have longer, thicker locks this one will look especially beautiful on you. Just take the leap and check out the easy-to-follow tutorial now!
2. Braided Crown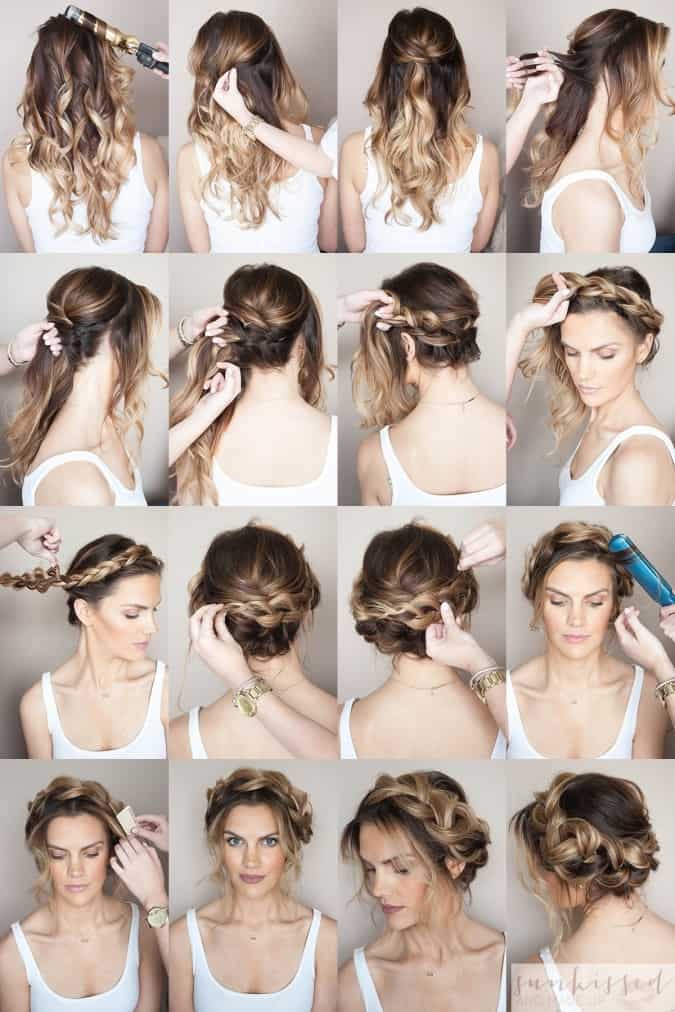 Longer tresses are needed for this look too because you'll want enough hair to circle your head! It's such a romantic hairdo that you can use for a variety of events – from weddings to a day of classes. Check out the details for this look over at Sunkissed and Made Up.
3. Pull-Through Braid
If you like YouTube tutorials a bit better when it comes to beauty routines, then this pull-through braid will be your new best friends. How funky and cool is the finished look? Make your ponytail filled with a bit more personality using this idea.
4. Half-Up Side Braid
Lauren McBride went with a little braid that accents her overall look so nicely. Wear your hair down and free but with a small side braid to top off your day. It's such a sweet and versatile finish.
5. Double Dutch French Braids