Cozy DIY Blanket Patterns That Will Keep Baby Warm on Winter Nights
Where we live, fall is slowly coming to an end and winter is fast on it's way, so we've been rotating our closets. Each year around this time, we make sure to put all the light, summery clothing and linens towards the back of our closets until we need them again, pulling all of our warmest, thickest things to the front so we can grab them easily whenever we're cold. Each year, however, we're reminded that some of our blankets are getting a little worn, so we pack them up for donation and we make ourselves a few more! Without fail, this always fills our spare crafting time with requests for new DIY blankets for friends and family members. We try to actually make as many of these as we can for the people we love, but there's one kind of cozy, warm winter blanket that we always make sure to get done: warm winter baby blankets!
Just in case you've been looking for toasty baby blanket patterns for this coming winter too, here are 15 amazing patterns that are perfectly sized for keeping the littlest members of your family warm without smothering them!
1. Dual sided cuddle fabric baby blanket
If you've never felt cuddle fabric before, then we're sorry to tell you that you've been missing out! Cuddle fabric is a super soft material that has little bumps scattered across its surface for some interesting, comfy texture and people often use it for baby blankets because it's gentle on soft, sensitive skin. That's why we've made this double sided cuddle blanket design from Orchard Girls so many times! They use cuddle fabric on one side and soft fleecy fabric on the other, giving you an opportunity to add some more colour and pattern.
2. Ribbon taggie blanket
When you make things by hand, are you always tempted to make the prettiest designs you can find because you find that people are more apt to take good care of wares that have lovely designs or keep them as heirlooms? In that case, we have a feeling you'll enjoy this lovely little ribbon taggie blanket design from Domestic Charm! They guide you through the process of making a soft double layered blanket that features pretty loops of differently coloured and patterned ribbon all the way around like a border.
3. DIY personalized receiving blanket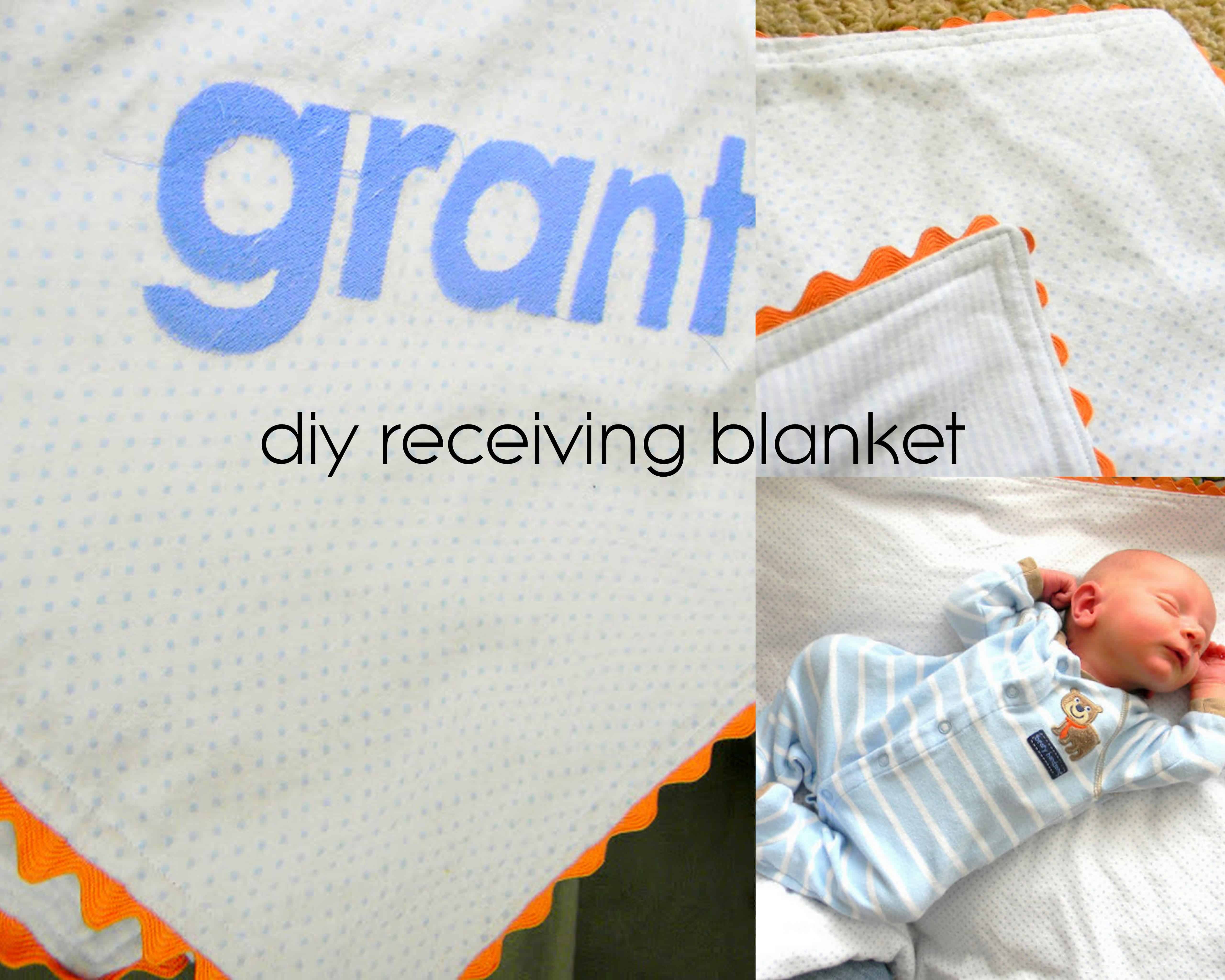 Do you know someone who's about to have a brand new winter baby and you want to make sure Baby is toasty warm on their way home from the hospital? Then perhaps a lovely little customized receiving blanket like this one from Inspired by family is the best idea for you! They show you how to make it thick and perfectly sized for swaddling, as well as how to add an applique name and a cute waving border.
4. Scrap fabric patchwork picnic blanket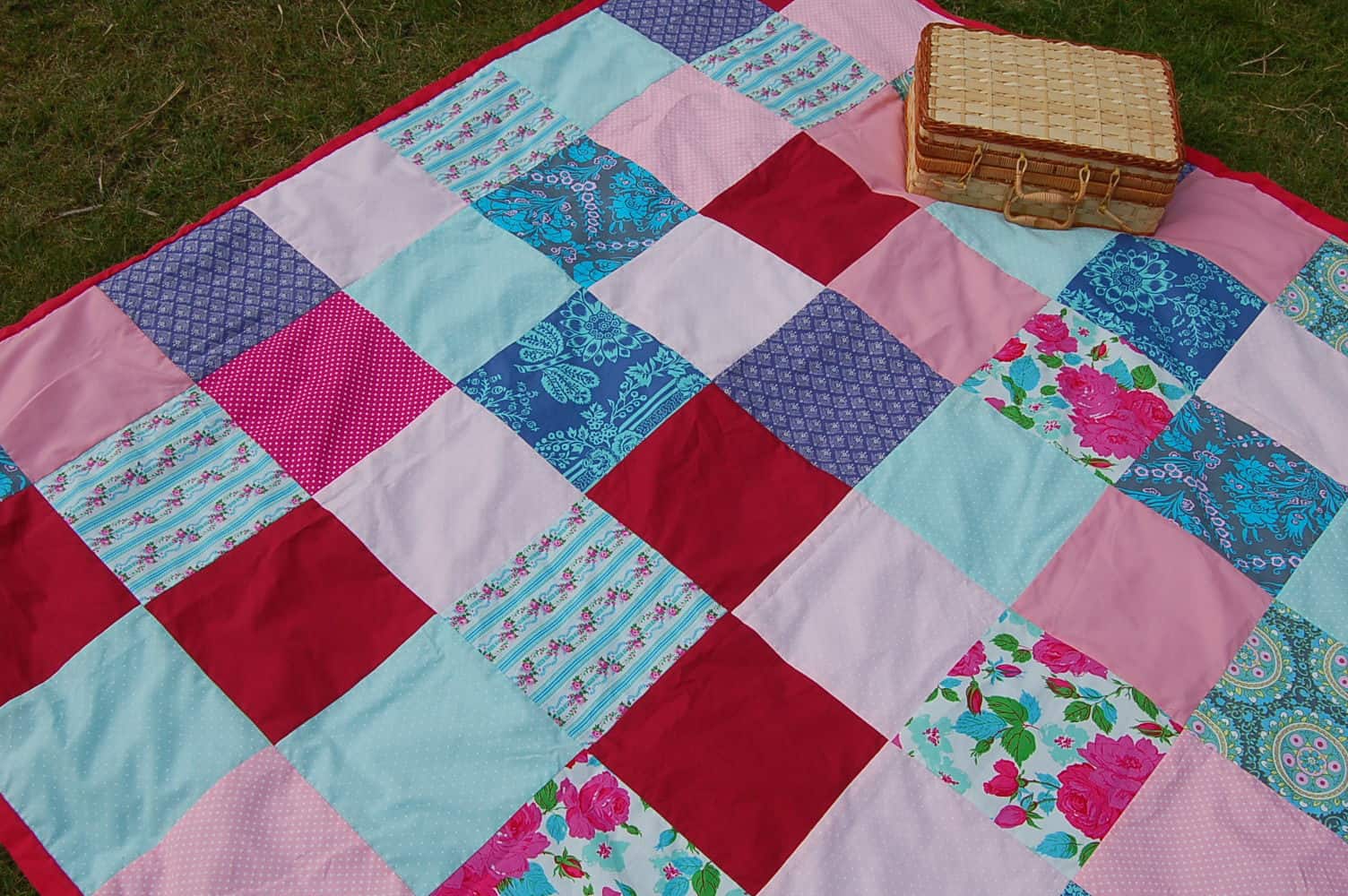 Picnic blankets might be something you'll use primarily in the summer, but we actually like to keep ours around during the winter too! Our picnic blanket certainly isn't baby sized but we still use it for our little ones all the time when we go on family trips or do winter activities. We keep it in the back seat of the car to cover Baby on chilly morning drives to daycare or we grab it on our way out the door to wrap Baby in when we take winter hay rides at the local farm. Find out how to do some basic quilting on Vicky Myers Creations.