Cute DIY Birthday Card Ideas
Buying your friends and family funny, thoughtful, or sentimental birthday cards is always a nice gesture.  If you're an avid DIY enthusiast like us, however, then you know that it's sometimes more meaningful for both people if what you give someone for their birthday is something that you made yourself! Making someone a birthday card doesn't have to be hard, but it'll definitely show them how much you care.
Check out these 15 adorable DIY birthday card designs for people of all ages. We hope you feel inspired to try recreating one or invent one of your own!
1. Kissing buttons cards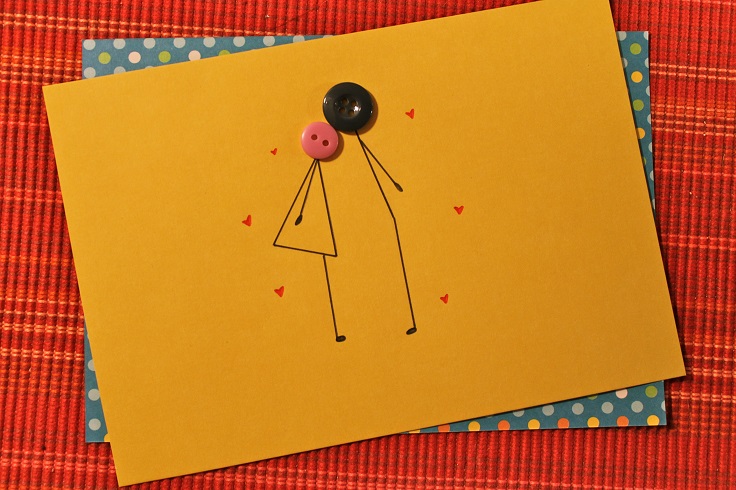 Adding a bit of a 3D element to a card is always fun, and it's totally visually appealing too. We love the way the buttons contrast with the thin, simple lines of the stick drawing in this kissing love note card by Paolo Jacopo Medda!
2. Hiding bear card

Do you love novelty cards that open and unfold? Then you might like this adorable cartoon bear who's clearly prepared for a surprise party! Check out how he's made on Shouldn't You be Studying.
3 . Paper doily cupcake card
If you've ever browsed our site before, you probably already know how much we love DIY projects that upcycle or use unconventional materials. That's why we like this cute little cupcake card made with a paper doily so much! Find out how it's made from Kitchen Table Stamper.
4. Birthday candle card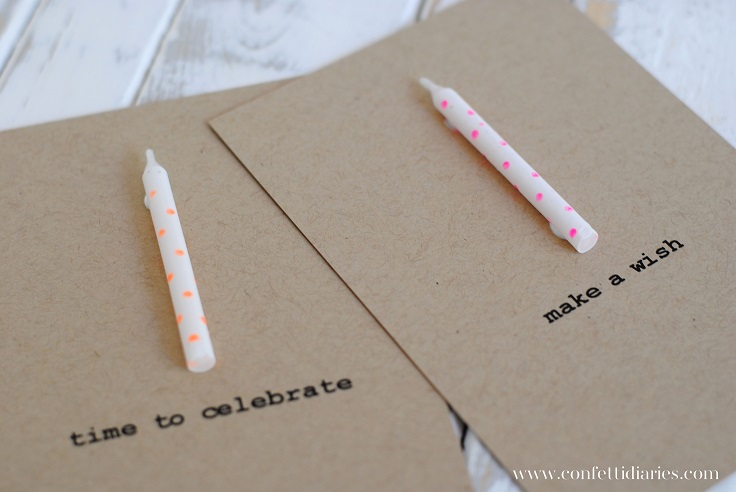 Terao Design guides you through the process of making a very simple yet completely adorable birthday candle design. You could use this one as a birthday card for a friend or as an invite to your own party!
5. String balloon card