Recipes For Every Beer Lover
If you're the kind of person who loves nothing more than a cold beer on a hot summer's day, then your season is coming! It's almost time for patio beers, campfire beers, poolside beers… you name it! When you're navigating a social life and work, however, you don't alway have the chance to sit down and enjoy an alcoholic beverage.
That doesn't mean you can't be a beer lover! Check out these food recipes that harness the great taste of your favourite beers in food rather than drinks.
1. Beer battered mushrooms with garlic aioli
Beer better is one of the most common and most delicious ways to incorporate beer into food recipes. Pair it with mushrooms and garlic aioli and your mouth will be watering in no time!(Source: Food Network)
2. Wit beer poached salmon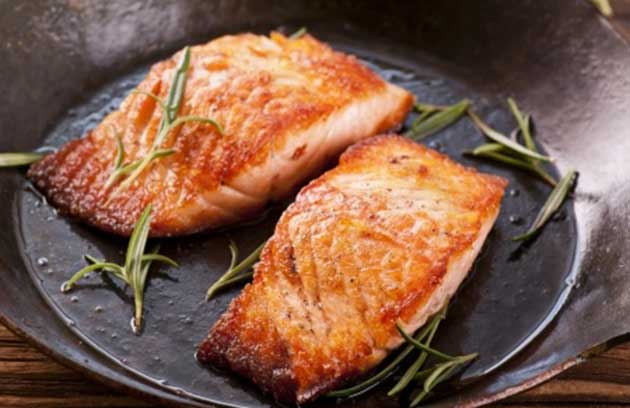 Wit beer is flavourful and aromatic, so it only makes sense to harness those delicious traits and use them to their full worth! Beer poached salmon is a great way to enjoy the flavour without drinking the drink.(Source: Berghoff Beer)
3. Pale ale beef stew
Pale ale works great in food recipes because it's taste is light enough to keep from overpowering the flavours in your favourite meal. Pair it with delicious beef chunks for a stew that smells and tastes irresistible.(Source: Berghoff Beer)
4. Campfire beer pancakes
Pancakes made with light lager give you that deliciously rich beer flavour without making them taste bitter like a darker beer might.(Source: Chowhound)
5. Beer battered fried pickles with Sriracha dipping sauce
Deep fried pickles were always a good comfort food, especially with good dipping sauce. Adding beer batter to the recipe, however, makes them the ultimate snack!(Source: Celebrations)
6. Steak with stout beet mushroom sauce
A big juicy steak with delicious beer sauce makes a delectable dinner for any meat lover!(Source: The Beeroness)
7. Beer and bratwurst stew recipe
What goes better with the satisfying taste of beer than juicy bratwurst sausages? We sure can't think of anything!(Source: Salon)
8. "Hot hounds" with beer and mustard barbecued onions
If dark or bitter ales are your preference, then this is the recipe for you! The juicy sausage taste will be complimented rather than overpowered by the rich beer flavour.(Source: BBC Food)
9. Beer-braised oxtail tartlet with bitter chocolate
Are you a big fan of unconventional food combinations and uniquely complementing flavours? This mashup of oxtail, bitter chocolate, and dark beer is everything you're looking for.(Source: SBS)
10. Beer mac and cheese
On days when you can't have a beer with dinner, eating something where the beer is part of the comfort food is definitely your most satisfying alternative… and is there anything more satisfying than mac and cheese? We think not.(Source: Food Network)
11. Beer bacon cheese dip
Nothing gets guests excited more than delicious dips! If you're having people over for a barbecue, a football game, or a beer lover's birthday, this beer bacon cheese dip will be a crowd pleaser. Pair if with nacho chips, french fries, or onion rings!(Source: Hungry Happenings)
12. Sausage jalapeno poppers with beer cheese dipping sauce
Between the kick of jalapeno flavour, the creaminess of cheese, and the hint of beer, this might bet he most flavourful recipe on the list.(Source: A Little Claireification)
13. Beer battered mini corn dogs with chipotle ketchup
These mini corn dogs are an awesome, guest-friendly way to bring beer batter to any party. They're especially delicious dipped in chipotle ketchup!(Source: The Beeroness)
14. Homemade pretzel bites with cheddar cheese beer sauce
Few things go together quite as well and pretzels and warm cheese dip (except for perhaps pretzels and warm beer cheese dip).(Source: Simple Comfort Food)
15. Sriracha beer-butter grilled corn
Beer butter is a great way to add delicious beet flavour to all kinds of things. Combining it with Sriracha spice and grilled cobs of corn is the recipe for just plain deliciousness.(Source: Oregon Brew Lab)
Do you have another favourite beer recipe that you don't see here? Tell us all about it in the comments section!