Fry Up Your Favorites With These 20 Beer Batter Recipes
Drop and let it sizzle a bit. For backyard BBQs, football games down in the man cave or a birthday party by the pool, drying up your favorites at home just got better with these 20 beer batter recipes. Take a peek and see what strikes your fancy
1. Fried Chicken
Brit + Co starts us with some classic fried chicken fried up using a bit of beer. Hop over now and take a peek at the recipe.
2. Coconut Shrimp
Do you like a bit of coconut shrimp in the summertime? Learn how to bread your favorite seafood selection with some beer batter now. (via)
3. French Fries
Cooking Channel even gives us some idea on frying up those favorite sliced potatoes with the batter too. Check it out now!
4. Mushrooms
A great appetizer for any kind of celebration of weekend night with the family. Visit Amuse Your Bouche for this fun, beer-battered mushroom recipe.
5. Hushpuppies
She Wears Many Hats whipped up some delicious hushpuppies for you to sink your teeth into. Serve it up with a bit of fried cod!
6. Green Beans
Lady Behind the Curtain made some green beans that work perfectly as a delicious side or as an appetizer at home. Serve them up alongside some spicy ranch for an extra kick.
7. Zucchini
Wildflour's Cottage Kitchen took some sliced zucchini and dunked it into some beer batter to fry as well. Serve along with some Thousand Island dressing for a yummy afternoon treat.
8. Dill Pickles
If you're from the south, you gotta love fried pickles! And this recipe from Baked in the South will give you a renewed love for them.
9. Calamari
Yes, even your fried calamari can be kicked up a notch with a new recipe for the batter. Check out how to infuse it with a bit of beer now! (via)
10. Fish Tacos
Kitchen Craze made gorgeous fish tacos that were too kicked up a notch with a bit of beer batter. Follow the recipe after the jump.
11. Cauliflower
We're loving this fried, honey-glazed cauliflower. Grab the unique recipe and have a taste over at Mary's Test Kitchen.
12. Jalapeno Poppers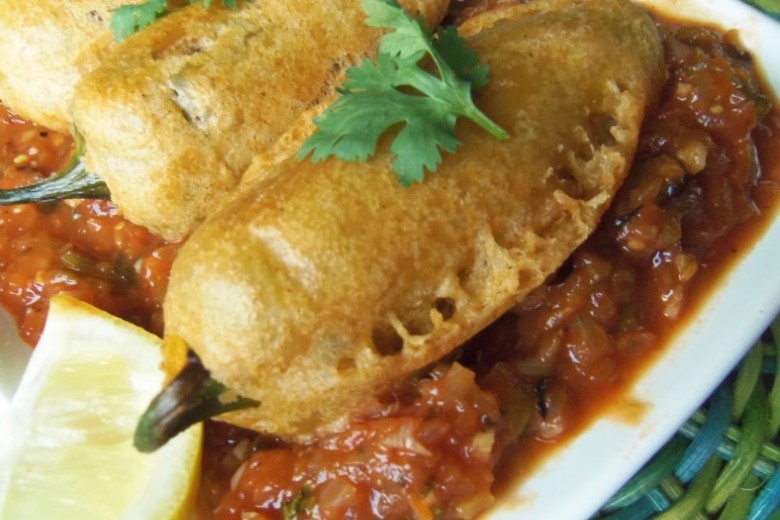 Hispanic Kitchen served up some homemade jalapeño poppers with a kick! This is the perfect start to a Mexican-inspired dinner party.
13. Cheese Curds
The Creative Bite knows how to indulge and we want to dive right into these cheese curds. With a bit of marinara, the entire family will be satisfied.
14. Brussels Sprouts
And over at Yup, It's Vegan, you'll learn how to serve up Brussels sprouts in a way that everyone will want to dive right into. And don't forget the glaze!
15. Olives
You can even use some beer batter on black olives for an extra special treat. These are great dinner party or game night snacks! Check out Spoon Fork Bacon for the details.
16. Curly Fries
Food Network has the best-looking curly fries around and the secret to their crunch and zest … the beer in the batter! Follow along now!
17. Jalapenos
Some simple fried jalapeños could curb your spicy cravings too. We like them fresh and so does The Brewer & The Baker.
18. Cajun Fries
Some zestier Cajun-style French fries could use a bit of this batter as well. Learn how to make burger night a bit more fun. (via)
19. Cod
Baking Beauty shows off a simple and delicious recipe for frying up cod in beer batter. Your fish and chips at home just got so much better too.
20. Onion Rings
And finally, over at Just A Taste you'll learn how to make some knockout onion rings too! Serve these up when the guys are over for a football game or as a Monday night treat.